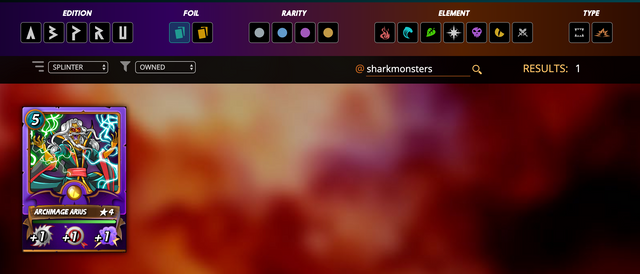 They're all gone now, in just about a month of selling them. I did something really stupid and sold some of the last ones as a set for under the list prices because they just weren't budging... no one seemed interested in max level Peaceful Giants and shit like that.
Well, by the time I got the Steem, it was an underwhelming amount, and by the time I converted that to BTC, it was even worse. I felt like I lost like $25 in that whole process. But oh well... I guess now it's over. Whatever.
I don't want to sell the Archmage just yet if the prices seem to be so low. Knowing my luck, they'll just go lower, but they were very recently double what they currently are. Maybe some other people are trying to dump theirs for cheap and if I just wait it out, I'll be able to sell mine for more a little later.
If not, I'll just dump it for whatever it's worth when I get impatient.
I got another stupid quest potion in my rewards today. I think they give those out to force people to want to play the game instead of just collecting the cards and shit.