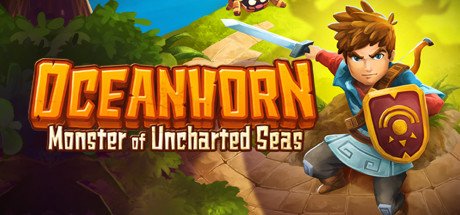 Llevo tres días seguidos jugando por horas Oceanhorn: Monster of Uncharted Seas en mi PC y es algo que sorprende porque, aunque es un clon de Zelda, es entretenido a morir.
Básicamente es lo mismo que echarse una partida de Zelda donde controlamos a un héroe destinado a convertirse en leyenda en este mundo.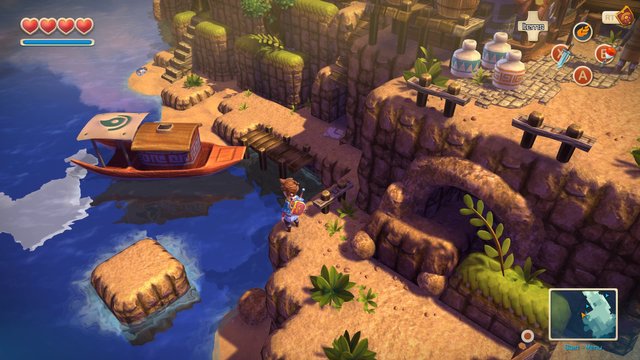 La historia tiene sus huecos que se reflejan en el juego, el padre de nuestro protagonista sale a enfrentarse al Oceanhorn (ese monstruo marino malvado pero hecho de metal). Pasan los años y nuestro protagonista crece y sale a hacer aventuras y por el camino da con la espada y el escudo de su padre (?). ¿Cómo es posible? no obtuve respuestas inmediatas así que deje ese de lado y continué jugando.
Aun así, la historia es más profunda de lo que nos muestran y te das cuenta si pones la debida atención.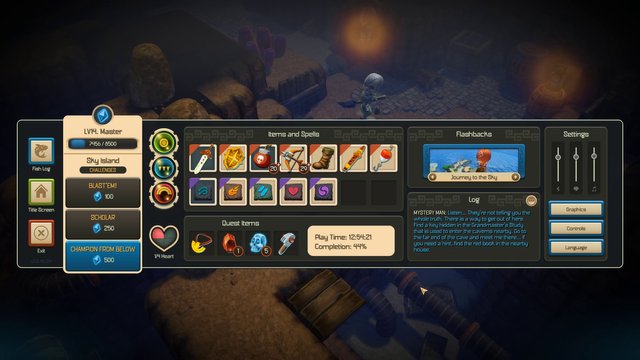 El juego en si es una genialidad, sencilla jugabilidad, interesantes combates, puzzles sencillos y nada molestos nos brindan una experiencia divertida que te invita a seguir jugandolo por más tiempo.
Los gráficos son agradables a la vista, lleno de color y con cuidados detalles en los escenarios, me encanta la experiencia de viajar por el mar entre islas que si no fuera por los ataques de monstruos marinos fuera de lo más relajante. Esas nubes hipnotizan.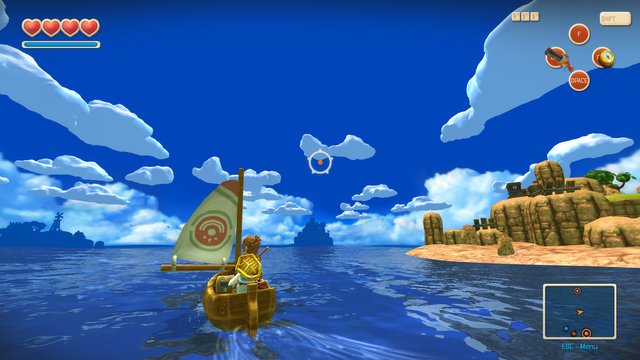 Oceanhorn: Monster of Uncharted Seas es un buen juego de aventura épica que recomiendo jugar y que por sí mismo se ha ganado un espacio en el género. Recomendado.
Fuente de las imágenes: Steam