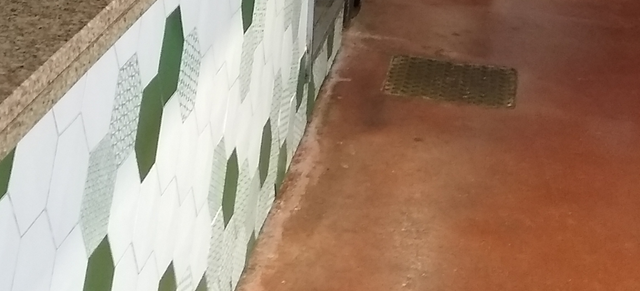 If you're blacklisted and don't know why there's a chance it's because your account was compromised.
The "Fiftysats" botnet is owned by an individual who maliciously exploited Steemit's account creation faucet and some third party apps to create and gain control of over two thousand accounts. These accounts are listed below. It's a long list.
Is your account on this list?
If your name is below your account posting authority/keys are compromised or you are trailing someone who is.
Check your steemd.com/@ profile to check whether you are still upvoting @fiftysats, @superheroes or another account on the list below
Hacker accounts will all have a multitude of upvotes on its posts, with your vote being one of many
What to do
Remove current posting authorities (re-setup if needed)
Change keys when you are able to safely do so
Remove yourself off trails if you see nothing else that's suspicious
Please let us know if you have questions or need help. When you're done, join us on Discord: https://discord.gg/JnvkJMV
We will remove you off the list.
Accounts
The following account names are a mix of accounts owned by the scammer and accounts of his victims. There are 2267 accounts on this list.
@a-0-labon
@a-0-mita
@a-0magic
@a-maria
@a-ovchinnikov
@aaablogger-tech
@aahsann
@aarohini
@aaronteng
@aawkvard
@abdallahmohammed
@abdulrehman5585
@abeludotu
@abhay.singh
@abhisheks0608
@abigailloveremo
@abouseada
@aboutlifting
@abrahamcera
@abrahamdgoitiac
@abrianawilson
@abtin
@abuhasan
@acehphonegraphy
@acrosslineone
@adebo
@adeboy1
@adedayor
@ademayo89
@adeyanju
@adeyoung
@adiliasteem
@adisa1502
@adlaugh-01
@admab
@admin-steemit
@adminap
@adney
@adolfito
@adoniszach
@adoonz
@adorablekins
@aehiguese
@aeolus1969
@afreensadiya
@afsarali
@agam.mirza
@agbai
@agplanetvs
@agyapong
@ahmad097
@ahmadkh735
@ajgreen
@ajrlfc
@ajvm
@ak0718808
@akadan1240
@akioio
@akpa
@akrblogs
@aks24
@akunnaesozie
@alajij2014
@albertozain22
@alchemylgc
@aleksandraz
@aleksey13
@alendkey
@alessiobottiroli
@alevanjose2017
@alex831
@alexakrisztin
@alexberezov
@alexinalex
@alexkr
@alexnoboa
@alexvol
@alfapavel
@alfinnaja
@alidrus
@alienware
@alifarooq
@alimirza0416
@alison0412
@aliyildiz
@alizain585
@aljustuss
@allaklimovaaa
@allisgood
@alluarjun
@almajan
@alofe.oluwafemi
@alphacash
@alsedge
@altcoinexpertt
@alterego087
@alterseny93
@altg.team
@alucardchristian
@alvarezmusic
@alviinth
@alvin2
@alvin996
@alvinvoo
@alyena
@amakomtochukwu
@amankumar011
@amansharma555
@ameerah
@ameliarose
@amemarusya
@ami17
@amidaleia
@amieghemhen
@aminasultana
@amir02
@amirhossain
@ammrito
@amosermama
@amosico4real
@amritmahal
@amvanaken
@amwelisma
@ana28
@analealsuarez
@anarouz
@anastazia
@andra212
@andranzr
@andre62
@andreanrey
@andreas-winkler
@andreea290
@andrei24
@andresalviarez
@andrescaslu
@andrew1994
@andrimunazir
@andronik
@andyfishman
@andyka.saputra
@angelinacastle
@angeliyo
@angelsmith
@angelveselinov
@anikpaul52
@anirak
@anixon
@anjamatic
@anmilnet
@annamighty
@anniieqz
@annuji
@anof
@anomt
@anonymoustory
@anre
@ant1dot396
@antandra
@antifitnessclub
@anupbose
@anwar0x
@apertures
@apeximomen
@apkareno
@aprecious
@apz
@aqeelahmed18k
@aqli
@arabempire
@arafhh
@arantuil
@araquex
@arceuzz
@architnavadiya
@ardian27
@ards
@arielb12
@aritmethos
@arkstrikle
@arslanahmedkhan
@artiommatvienko
@artistacreativo
@arturotrans
@asadullah101
@asbracho
@asfi
@ashfia
@ashiqhooriya
@ashishkukreja
@ashoka-art
@aslam8
@asm.sayem
@aspiration
@asqal
@asqalan
@asti43
@ateacupgamer
@atgaday
@ath-allsave
@atlas7
@atomicowl
@auliasweet82
@aulisa512
@aurokarshine
@austenballard
@avalonprosky
@avarel
@avdiapolice
@avii1209
@avinashchowdary4
@awaisghani
@axbezzub
@axebedo
@axle4
@ayesha221
@ayonh37
@ayoplenty
@ayshashahid
@azadrajput121
@azeemprime
@azhar00
@azharchughtai
@azzyland
@babatunde96
@babe.almighty
@babesofsteem
@babyflower
@bachone
@badjokebey
@badmusazeez
@badpixelz
@bakasteem
@bakhtiarzehri
@balefend505
@barbod
@barrett222
@basharat345
@basicgourmet
@basket.bruntal
@basriadi
@battlezeo
@bayouz
@bchainjournal
@beachboat
@bearrilla
@bebylo
@beer47
@bejaunt
@belemaeli
@bengeudens
@benjamon
@benji789
@bennettitalia
@beograd
@berkdemir
@bertoandes
@bertokandi
@bery886
@bhatti978
@bidyut
@bigdady
@bigslick
@bigtiddygothgirl
@bigzeal
@bikashsmnt
@billibong
@bimboola42
@binayakhanal
@bishopvc
@bisma
@bitfinancial
@bitflow
@bitman1990
@bitruker
@bitterpill
@bitwill
@bizgenz
@bizongym
@bkdskinstad
@blacklight09
@blaqboyikott
@blenderz
@blerdrage
@blockstreettv
@bloghumberto
@blushinggirl
@boardgamegirl
@bodymaual
@bojacktenenbaum
@bokir4752
@bonarotti
@bonvoyage0102
@boobenchik
@boomarang
@borju
@born2shine
@bosola
@bountycash
@bountyico
@br0ther
@braavos
@brainchild
@breezee
@brenda22
@briannacamila
@bringitback
@brittanyryan
@brosol
@bugobagi
@buildpower
@bulgirin
@bullish27
@bumtras
@bunnymoney
@butterfly08
@byrde
@byykke
@c4cp3r
@cabontomasz
@cade-izecson
@cage88
@cagemirah
@cajj
@calamitysmr
@caliepher
@calistenia360
@callumogilvy
@caloriesproper
@camiloandres
@camus706
@captainquint
@captboatface
@capturinglife
@care.writes
@carlitox45
@carlood
@carlosargelio
@carlosfbass
@carlosjmd
@carlosmunguia1
@carmencastro
@carolfung
@carolinaigs
@carpe-diem14
@carpedimus
@cashmachine
@cass17
@cat3
@catemenia
@catpaws
@catwoman8
@ccsbot
@cdgmhs16
@cedricxz
@celineaugustinee
@censorshipsweden
@cerenn
@cfmartin
@cgastra
@ch8ze
@chachirazama
@chackett
@chadizms
@chaer
@chakala
@chaotin
@charles92
@charlesmackenzie
@charm29
@chauhan959
@cheapchuckles
@checo
@cheerful-hunter
@cheetahonweb
@chiboyzz
@chicosteem
@chikeokpala
@chikibumsi
@chinex
@chintanagheda
@chisolum
@chloecynical
@choody
@chosu
@chris.x127
@chrisrecord
@christheaudioguy
@christian26
@chronos7
@chukieix
@cicca
@cinecalidad
@cito
@citymahe
@civici
@clarksm
@classicmemes
@clayygodd
@cleansingpoetry
@cleopatra.beauty
@cmbugua
@cocktailguy
@cocoland
@coin23
@coineconomix
@coinmarketnews
@colingrzanna
@colmedwardsphoto
@colombiabeauty
@coolfeet
@coolon2709
@cordyline
@corhevs
@cortomaltese
@cosmoflaque
@cossac
@counos
@cptnduras
@craigmccleary
@crash-2289
@crazy3
@crazystreak
@creating-wealth
@creepyfive
@criptouniversia
@cris02
@cristinach
@cryp2o
@crypma
@crypto-coin-er
@crypto-masochist
@crypto570
@cryptobrilo
@cryptocoaching
@cryptodinero
@cryptodoping
@cryptofan12
@cryptofixer
@cryptofrau
@cryptohyper
@cryptoindex
@cryptojava
@cryptoknight27
@cryptolite
@cryptomaak
@cryptomagic
@cryptoneox
@cryptonitegirl
@cryptopay-blog
@cryptoroast
@cryptosignz
@cryptostein
@cryptotraderfx
@cultcreations
@curationment
@curationment2
@curiosidadess
@cutan
@cutiefaty
@cutiepi
@cxihub
@cxxxv
@cydthekid
@cyptoopportunist
@cyrexxlm
@daddydorsey
@daddyku
@daddywilliam
@daelime
@dahun113
@dailafuentes
@daisu
@dalebor
@damdap
@damienlu
@damonpena
@dan321
@dandida
@dandykunle
@danielfuentes
@danielhuang
@danielwooddesign
@danimal
@danishmobeen
@danisuu69
@danitacook
@daniuska147
@danlloyd
@daredevilz
@dareoo
@darija
@darkod
@darwinmaas
@daserkurt
@dashdipak
@davidjose28
@davineci
@davv343
@daytrader105
@dbkdom
@deancarter
@dearworld
@deborism
@debraf
@dedimonza
@deepakrandive1
@dekik
@delicateses
@delilah1taylor
@demonsthenes
@denise.fox
@denist
@deradministrator
@derasmo
@derekcowan
@desposyni
@dev1993
@devcrvft
@devilseye
@dewiindra
@dflo
@dgi
@dglob
@dharmmy007
@dhayveedlaw10
@diamondrich
@dianalealart
@dianatrejo
@dickysaputra
@die-hard-memes
@digit106
@digital-life
@digitalfirehose
@digitalplayer
@dirbinabc
@dirtyhippie
@divard
@divineddd
@djaay
@djperez
@dkgautam
@dmu-table
@docwebster
@doggma
@doggy5
@dometech
@don100100
@donin7
@donnagreen
@donovanbanyard
@dorn5
@dosaku
@drag0nballsuper
@dragondarn
@dragos18
@drd.olek
@dreamdiary
@dreamgazing
@dreamscape
@drfcozapata
@drjessemeyer
@droikfire
@dthompson88
@dtube.com
@dukefranky
@dulce-receta
@duranc
@durgesh2807
@dwarfche
@dynamic5
@dythnm
@eaglest
@earthshaker
@ecomath
@eddiekollar
@eddy-18
@eddy2cul
@edetebenezer
@edmundang
@edpsahn
@edutech
@edward.maesen
@edward66
@edywill
@eghireme2
@egodust
@einharjar
@ejimevwo
@ekaros
@elbibliotecario
@eleftheriosart
@eleidap
@elenae
@elfdz
@elfotografo
@elisajanet
@eliya110
@elizabeth.voran
@elizabethxxx
@elkairo14
@elmac
@elmusicologo
@elouassif
@elpotro
@elpulo
@elromantico
@elza3000
@emax23
@emeraldfuzion
@emilnashar
@emilyparker
@emilysengmein
@emisael
@emma-patrys
@emmanuel007
@emmanuelzod
@emmyluluameh
@emporiotrade
@endlasuresh
@engrsunshine
@epic-fail
@epiclive
@eporter
@eractor
@eray77
@ergoproxy13
@erhanulusoy
@ericbagchus
@ericsburdon
@ernieg
@eryyosie
@esamancii
@esene4
@eslavhom000
@esquinacreativa
@estdaniel
@estherlopez
@estvote
@esvedra
@etaletai
@euguma
@evansbankx
@evegorilla
@evortega06
@evreninsirlari
@exbroker
@exotic99
@express2000bg
@extreemer162
@eye-am-a-mason
@eyehemes99
@eyokingsley
@eyovictor
@f-steemit
@fadorja
@fahmi31
@faizi1947
@fajarnakal
@famid7091
@fantasyman
@fantomcee
@farahmunmun
@farhan2608
@fatdog
@fatti.maah
@fauziafrizal
@fazlul
@fdot2000
@febradaytamarra
@fedrihidayat
@felobtc
@fenzy2017
@fernowl13
@ffkklan
@fifi-yanti
@fiftysats
@finderabc
@firdauz
@fitlifefashion
@fitsaintbig
@fiufsciak
@flatearthtoken
@flyingcam
@focusedguy
@folal
@foreignerr
@fortunenic
@fotografia
@foureagles
@francisifegwu
@frankcisco
@franmerly
@frederichs
@freerolll
@frimmcoin
@frizol
@frozenpizzas
@frye1224
@fubsaon
@fuhreresu
@funb
@fundacionsteemit
@funnelacademy23
@futuredigicoin
@futuretechworld
@fynngui
@ga5ri02
@gabinka
@gabovillalba
@gabrielaraujo
@gabrielarondon
@gabrielrf204
@gabrysi
@gadgetsdg
@gagago
@gajanan-wankhede
@gajsh
@galoisconnection
@gambitz85
@game-guru066
@gameplaymobile
@gamer1
@gameranx
@gamestalee
@ganesh245866
@gangstars
@gangze
@gapel
@gardengirlcanada
@geeb
@geeflow
@geekdeals
@geekis
@geminian
@general-emzard
@geniuslife
@geocesar
@geraldin3
@gerhaldodessa
@get999
@getonanewlevel
@getr
@ghostflux
@gibransalazar7
@gij
@gineo
@gingerian
@giokaceh1992
@giovanni213
@girinanddan
@givemeyoursteem
@gjg
@gjo
@glorthoron
@glory001
@gloviss34
@glubina
@goalsetter
@godlike.ftw
@goel.tarun
@goodboot
@goodkarma9
@googleguy
@gourabpaul
@govind7
@gracia666
@graemeskye
@granttrev
@grapa
@graphxguy
@greatgafe
@greatnordcrypto
@greatwarrior79
@gredo11
@greenra
@gregcoins
@gretum
@grey2603
@guangzhoulife
@guanipa75
@guapetona
@guidescrypto
@gulmit00
@gustdam
@guzelbilgiler
@hadex
@haiyen2901
@hakanabdik
@hakima0
@hakunatime
@halfshinigami
@hamzahpajriadi
@handmaiden
@hanishsharma
@hansaldi
@hansaplast
@haoma
@happysmileyman
@happyweblancer
@haran
@hardthey
@harjuky
@harktheshark
@harmaa
@harmad
@harmless199
@harunzy
@harvz
@hasankhan19
@hasanulbasri
@hasim5164
@hasyimi
@haybase
@hazem90
@headcorner
@healthblogs
@heavenlydoms
@hectora
@heer
@hefe
@hellsaint
@hendraman
@hendrawahyuni
@henrydatei
@henrytee
@hepeng.chn
@herawais
@herigoodboy
@herkesegorunmez
@hernanmrtnz
@hero7
@hessin87
@hewf212
@hibeby
@hierro21
@hika
@hildatank
@hillstech
@hira-bashir
@hirsliturna
@hiruhanif
@hkabir62
@hohner555
@holgerjunior
@honeybawa3
@hoodyd
@horllad01
@hossain17
@hotmodels
@houseform
@hrccbr1000rr
@hulya.rtk.krsn
@hurlastretch
@hzmahr
@iamflow
@iammitchell
@iammrsjackieg
@iamrillu
@ibitbe
@iboiosi
@ibrah87
@icarus25
@ichigos
@ico.bounty
@idreesids
@idyysaviour
@iexplore
@ifechigosage
@ifixyoursoul
@ifyeze
@igorroma
@ihtasham
@ikialyfe
@ilhamramadhan
@illuminoprinz
@imam.steemit1992
@imaphotographer
@imchandansah
@immaturetime
@impressable
@imry
@imtiyaz4u
@imtydviperz
@inamotata
@industriousliv
@inesterdd
@infinitegain
@infinitywhale
@infotainmenthub
@innadario
@inshaal
@instainblocks
@instatrashed
@intosteemit
@intothemythica
@investokay
@investor-qoris
@iodoorclubmunich
@iotta
@iphenom
@ipoeltripa
@ippai
@iqbalhamdani
@iqraramadhani
@iraru
@irinakrasikova
@ironwood
@irshadhussain
@irsyadillah
@irtiya
@irwan2778
@isaa
@iskra74
@islandtulip
@ismas
@israelnews
@istar19
@ivaleriarh
@iwanttruth
@ix4n
@ixan
@izaya
@izu-chigbo
@jaayy
@jabodetabek
@jacalf
@jackbawa
@jackpro87
@jacky990
@jahanhoq007
@jakeybrown
@jalasem
@jamesgeraghty
@jamessteempower
@jamesteemboard
@janique
@japh
@jaquinz26
@jariman
@jarmon
@jasenvinlove
@jasmani84
@jasmejko
@jasonabejero
@jasstaneja
@javi2210
@jax-stone
@jaxgalaxy
@jay0007
@jaytaylor
@jblastmp
@jblover
@jcharles
@jdbuzz
@jdoyle
@jedamez
@jedhen
@jedyu
@jeevansantoshi
@jeezz
@jehovahwitness
@jel11
@jender16
@jessefullington
@jessicapixie
@jester123
@jesusunda
@jetsetjhen
@jewlzie
@jewnnpyoo
@jey-blue
@jhdalitaj
@jhinook
@jhonfuture
@jhosepg
@jiahuing
@jilh
@jimmybruch
@jimmynnamdi
@jimquarless
@jk555555
@jlcrypto
@jmcrouse
@jmsfazio
@joaquinz26
@jobijoseph
@joe-crypto
@joelkhairy
@joelle787
@joepike
@joey-cryptoboy
@joeybearbower
@johnesky4
@johnfist
@johngoad
@johngreigmeyer
@johnklocman
@johnpumz
@johnybro
@jonathanjoestar
@jonibro01
@jony795
@jorx
@josanuavir
@jose-poveda
@joseleogon
@josephnsowah
@joshuagb
@josleoguma
@js07od
@jsantiago
@jsepulveda09
@jskronos
@jtlouis
@juanjibiiri
@juanpablo420
@juanwhite
@juellz
@jugunu
@juliang
@julianmichaels
@julianned
@juliuselohor
@juliusjamex
@jumisharma
@juslg
@justdice
@justinzidi
@jvff
@k-kn
@kaczik
@kafkef
@kaifff
@kaimaka95
@kaitlin
@kakbeilya
@kaleem345
@kallamrameshbabu
@kamalsha00
@kandanmurugan15
@kanekken
@karfp
@karolisp
@kartabesari90
@karthik2
@karthikix
@kashish
@kate-nakamoto
@katrina90
@kayleeturner
@kaynosh
@kayode12
@kazbo
@kaznachej
@kbakadave
@kdevilla
@kdit
@keep2001
@kekegist
@kelita
@kellycakes1
@kemajuanaceh
@kenalabs
@kenyjimz
@kewlc3s
@keysmaster
@kgautam
@kgdruglords
@khat
@khurmi
@kibls
@kibriakhan
@kidops
@kihumba
@killeer
@kiloindigo
@kilomans
@kilosworld
@kimbygrr
@kingingodwin
@kingjudah
@kingklauz
@kiput
@kirillone
@kitzy
@knightfox
@knightofzero
@knowledgeable
@kofspades
@kohanavan27
@koksak
@kolossus
@kome
@komiya-encore
@konasarker
@kookjames
@koolshani77
@kose
@kotelinio
@kousarabbas
@kozonake
@kph
@kraftstrom1988
@krimka
@krisha25
@kriskat
@kristjannacaj
@kuldeepgiri
@kupi
@kurian
@kurieta
@kuros
@kylbryn
@kyngsli
@kyoti
@kypy24
@kyrianpayne10
@labakj
@labeilleneigeux
@ladypink
@ladytsfrancine
@lalilands
@lamune
@lanrypat12
@larrymorrison
@lasteem
@latines
@laughingcolors
@lauranajwa
@lavara
@lavkesh
@lawful27
@layarkaca21
@lazynmb
@leader1971
@leandros
@leeforder
@leejhoang
@leesim
@leighleigh
@leita-rt
@lekspot
@leliana
@lenimatic
@leohafeez
@leon1211
@lepllach
@leryam12
@levicore
@lewik
@lewismedez
@lexiconical
@lexorka
@libertylemon
@liebehoang
@liebeny
@life.goals
@lifeofkaizen
@lifeplus1
@lightlady
@lil-mich
@lildanea
@lillypad
@lilusg
@limitededition
@limma
@linamaria96
@lipochka
@liquidoo
@liquidpoopcorn
@litenight
@liternyy
@littlegul
@livemylife
@lixodojack
@lizastike
@locutorfm
@loker-aceh
@lolaspice
@lolitalilu
@lollobrown
@lomejor
@lonelyfox
@lopa
@lorden
@lostinthewoods
@lostucchi
@lotteryland
@louwtjie
@lovelyboy64
@lovelyst
@lovemice88
@lovni
@luckyt
@lucyexactly12345
@luice
@luisananava
@luisdiego98
@lumberhawk
@lumii
@luu78
@lykia
@lynzhan
@m2i
@m44
@maarsia
@mack-bot
@macrame
@macro-d
@madanishereef
@maddieseal
@maddyy
@madeprince
@magdalene1962
@magistra
@magistrumo
@magnat6
@magnetique
@mahasal
@mahfuzislamjoy
@mahiya
@mahtabuddin
@mahyailyas
@mailein
@mainnvest
@mair
@maksimkemerovo
@maksymfalko
@malikarslan
@malikhuzaifa12
@malpalz
@malwich
@manavendra
@mandy-facts
@manish9314
@manlikehuss
@manny80
@manpreet13
@manpreet92
@manthostsakirid
@mara93
@maraki
@marathaking
@marboe
@marcoafsousa
@marcopagan
@marely
@margo123
@maria86
@mariags97
@marioreinaldo74
@marisolhidalgo
@mariusclaassen
@markkennard
@marko44
@marlar
@martatavares
@martlok123
@martunis35
@marvis7
@maryna-bond
@marytopalova
@masavi
@masdan0719
@masonthegreat
@masteroji
@masterplayer
@masudurrahman
@matheuseabra
@mathiluke
@mattepalla
@maulanaandika
@maulanazikri
@mauriziofranko
@maxbet
@maxmschneider
@maxpayne5
@maxvoice
@mayki
@maykocan
@maykyburys
@maylilo
@maysam
@mbruno
@mcanimation
@mcmaffel
@mdnehad83
@meansunlare
@mechadogs5123
@mechtastic
@meds
@meena2009
@megaloceros
@mehedi0808
@mehsankhan
@mejoratuvida
@melanygabriela
@meliaspapa
@mellissa-roxanne
@memecenter
@memeplace
@memongo
@menaxerius
@menefora
@mental-extract
@mercurianbayo
@messa
@messwir
@metamorfozzz
@meteersen
@mexcation
@mezmerizer9
@mfxqaq
@mhideyh
@mhkanon
@mhmtbhtyr
@mic.mayhem
@micavy
@michaelnonso
@miguelalonso1
@miguelato
@mikandri
@mikav
@mike191
@mike314-0005
@mike949
@mikehustleinc
@mikej
@mikestrange
@milahmila
@milani
@milkis
@millerkay
@millinillion
@mimi87
@mind-candy
@mindbuilder-sc
@miner76
@mirita
@mirkosche
@mishanya.chish
@misnayyah
@missumbc
@missysheshe86
@mita
@mitthradiumn
@mixon
@mj-king
@mjhiggs16
@mjphoto
@mkuvekaba1111
@mohaidris
@mohamedsabry
@mohit121
@mohsen00khani
@moiselle
@mokh-tar
@mona-eats
@money-guru
@moneymaker.ajay
@moonsoleil
@moonsterpiece
@moosaghahremani
@moribundus
@motivasion10
@mr-miroslav
@mr-shaman
@mrblueberry
@mrix
@mrshinzen
@mrsmelanie
@mrsteemian
@mruiz
@mrultracheese
@mswords
@muchukunda
@muertoderisa
@muh.irvan789
@muhammadaris
@muhammadumarkhan
@muhammadzaki
@muizzy14
@munawar1235
@munchmunch
@mundointernet
@munxgauzen
@muqtada3102007
@mur
@murizalpangeran
@mursik
@musclegirlfusion
@mustafa4101996
@muzammil381
@muzecklou
@muzzlealem
@myanmarmedia
@myintoo
@myohlaingoo
@myperfectblog
@mystic074
@mystylee
@mythical
@n0problem404
@n2s2
@nabiela
@naf
@nafi
@nagaclub
@nahin26
@naiko
@naimbiswas
@naisirisan
@nalabra
@nameless-berk
@namikkarli
@namistyk
@namwanny
@nannin
@naomi-rey
@nastya.asmus
@nata448
@natachayacinthe1
@nathaliavm
@nathan290595
@nathanielibe
@naturalworld
@naturecat
@natyhalflife
@naveedroy
@nawye
@nayif
@nayim533
@nayzcrafters
@nazirgaming
@nba-ryder
@nediar
@nedikix
@nedlarimer
@nelpi
@nelufareasmin
@nenafit
@nepostoianiy
@nesian101
@netulia
@nexit
@nexonal
@nfctc
@nfctc.org
@ngl27840448
@nicadontei
@nicholas555
@nicnicy
@nicolemoon
@nids209
@nihilinium
@nikaja
@nikhil28
@nikitaneos
@nikkispins
@nikkysamz
@nikossal
@nilambp
@nileshchaturvedi
@nirgf
@nirjor
@nirwanfiles
@nitin7
@nkurunziza
@no-one-3
@noboot
@noc
@nofame
@nolan-john
@nolasco
@nolteman
@nomadicsoul
@norman.milwood
@northwind
@noticierobitcoin
@nova-tv
@noviy-piter-pen
@novya
@nsikan
@nssi-advocate
@nuadn21
@nuelchristy
@numenk
@nuridin
@nurmi
@nurulsafitri
@nyeichanaung
@nyo
@nytravelfoodsurf
@oatphysus
@oba009
@obiakorevans
@oddbot
@odin12
@officialchang
@offoremmanuel
@ojeabulu09
@okekemmichael
@okimpraise
@oksanakazakova
@okunlolayk
@oladayoamusan
@olde29
@oleblueeye
@oleshittybill
@olet-lucernam
@oluwambe
@omenos
@omolope
@onaghise
@oncyfia
@onefootball
@onenecha
@ontheflipside
@onur1s
@onweber
@oorgin
@openyourdoor
@operator-unknown
@opsbtc
@orel215
@orhan61
@origin-al
@orlandotovar
@oroteio
@oshgomez
@osmania
@ossiridian
@osven
@othy96
@ototom
@outofperspective
@owen121
@oxyscapist
@ozlem2461
@paddlereunion
@padosky
@pags21
@pakhar
@pallab
@pampel
@pandoraqs
@paranuansa
@parrot-q
@paru
@parzych
@paszq
@patricia-reveiro
@patrkwilliams
@paulasepistle
@pauldell
@paulkrugloff
@pauloremedio
@pauls853987
@pbelousov455
@pegyurme
@peikster
@pejainolan
@pektorenko
@permanayogi
@peterkkim96
@petrov.alex
@pexea12
@pharaohspeaks
@philtim
@phoebedoms
@phoenixdh
@pina
@pincelix
@pinko615
@pipeinversiones
@piquet
@plasmachicken
@pllo3llo
@pobeda12
@poeblu85
@poeticlee
@polarbeats
@polenbal
@polkie44
@ponsaya
@porno.world
@possiblememes
@potcheen95
@pouya7
@ppita
@prabathlucky
@preconcept
@preety
@preety56
@premdasmunna
@preshey
@preshiouz
@pricelessrita
@prince-maanisaad
@princeharith
@princeyk
@princezakir
@prinsj
@prinzsyfon
@prioritet
@pritambanikk
@pritidkurani
@producthunter
@prognoz2020
@prosirius
@prosperousday
@prusselusken
@psicoparedes
@ptanovski
@pujangga
@pujoebilqis
@purepinoy
@puroypoi
@pushpost
@pushpy
@puzcraft
@pv-p
@pyroisntfire
@qscheffer
@quantum999
@quarm
@queengifty
@queenjeneene
@queenlaurenxo
@qurba
@quynhngan253
@qxg
@r213
@r6report
@rabiuaudu
@raddeck
@raddra
@radoslav2003
@rafaelhernandez
@rafagamer
@rageagainst
@rahmatarifanur88
@raisaa
@raisingbros
@rajag234
@rajapeusangan
@rajatega
@rajaumer837
@rajmolo
@rajukulli
@rajvi1976
@rama93
@ramadhanil
@rambogoham
@rana4278
@raoyan18
@raselcom
@rashley01
@rasjkeee92
@rasor
@ravikash
@razaaziz
@razaqbarry
@rcristiano
@realdonald.trump
@reallyhotgirl
@redbee
@redencion123
@redkit
@reginablanco
@reiber18
@reinaldor
@reko
@relaxingmusic
@remelsy
@ren4tv
@rensoul17
@revotingpeasant
@rexxbexx
@reyad9710
@reybeth
@rezarizkii
@rhelmar
@riamoc
@riann
@richard8
@richertravel
@richie211
@richybamz
@richydaiv
@rightscomet
@rigmelendez3
@rihavoir
@rikki-ch
@rindan46
@ringln
@ritikagupta
@rizkiarif
@rkbgold
@rkphoto
@rloriaux
@rngdz
@rob31
@robali123
@robbiescorner
@robert.chen
@robertolopez
@robertrebor
@robileo
@robin5581
@robus
@rocketface
@rockontra
@rodmack
@rodthrower18
@rogerek
@rogueonne
@rojasfj74
@romeo-wtb
@ronalassidiq
@ronaldfung
@ronaldpino
@ronnyr
@ropedartist
@rosajr
@roselinee
@rossa2210
@roxvi
@royalheir
@roycecoolidge
@roycryptobit
@rscott31
@rslabbert
@rsmartt777
@ruibeck
@rukaiyabisallah
@rules169
@rushdbitar
@rusty-jernigan
@ruygda
@rwalker2u
@rwhack71
@rysk
@s7de9
@saali
@sabbihp
@sabbirkhan
@sabina10
@sachinblockchain
@sactheskydiver
@saddam957
@sadiyaafreen
@saefhenry
@saesdehonos
@safrims
@safwaninisam
@sagartalekar
@sagehaz
@saggel
@sahilkhan6550
@saifuddin07
@saifullahskp
@saifursujan
@saikiran1919
@sainatk
@sajeebkabir
@sajjad50
@sakda
@sakhe
@sakil99
@salimcanm
@salmanmiah
@saly0011
@samaritanfriend
@samhope
@samir825
@samsam01
@samsepiol
@samtan91
@samue2013
@samuelnn
@sandeepkhanp
@sandeshsharma
@sanekabir
@sanj123
@sanjana003
@sanjo1986
@saridarmastuti
@sarmadazhar
@sasmita2409
@sasmitaandriany
@sassylori
@satablank
@satomi
@sayeedrock
@sayginkavaz
@schlockhustler
@schoolhumor
@scironlian
@scoopairsoft
@scott-pilgrim
@scottychams
@scratcher
@scriptkiddy
@seaheart396
@sebastiaaan
@sebastjanpirih
@seijas32
@sektorsmirnov
@selena.pery
@sembozezade
@semioticfan
@sengkelat
@sensen13
@sentanu74
@sephenhoodsgate
@serenadanielle
@sergey-novikof
@sergiudemerji
@sergphotography
@serhatyldz
@sexy-girls3d
@sgeneral
@sgtalienjr
@shabbirawan
@shahbazfayyaz
@shahidkha
@shaloop
@shamshad
@shamshadahmad
@shanishah
@shantan
@sharminwadud
@sharonleopardi
@sharp-veils
@shegud
@sheilamae
@shenk
@shihann9
@shizzy
@shoovoon
@showoverview
@shuhaib123
@shuvo39
@shvachko
@sidneybrown
@silasdavid
@silviosteem
@simplygilby
@singhsaurav
@siosfl
@sir.nowt
@sirajul
@sixtenson
@sizuru
@sjeezz
@skarjmd
@skippy96
@sklkv
@skpjr001
@skullhome
@skywater
@slimt623
@sloven21
@slydogg
@smallgenb
@smartbcamp
@smith47
@smritisc
@sngcyptocurrency
@so0san
@soblider
@sogaz
@sohaibomer
@sohailharoon
@solascriptura
@solomonsel
@someoneforearth
@soterio
@soumon
@soundmusic
@spacefarer
@spammy
@sparkman101
@speech
@spencercoffman
@spicevsfood
@spires
@spiritualized
@splashed
@sportsupdate
@sprava
@spyking
@srankoin
@sriramganesh
@ssimkins9
@stacyalan
@starwarz
@stay-active
@steelatom1-gamer
@steemaze
@steemb
@steembe
@steemchiqui
@steemdresteem
@steemenginepool
@steemergo
@steemice
@steeminute
@steemit-contest
@steemit-games
@steemit.king
@steemitblog12
@steemitbuzz
@steemitturkey
@steemleo
@steemlota
@steemmom
@steemnigeria
@steempapa
@steempower4
@steemsky
@steemviral
@steffistasis
@stemians
@stephbalanquit
@stevekay
@stevemurphy
@stevenadler
@stk972
@stockniper
@stojay007
@stormyto
@street.yoga
@styxdj
@suasteguimichel
@sudipto47
@sumanthshetty
@sumeetsingh
@sumitkonar
@sundayakinseye
@sundymah
@sungbojus
@sunnysingh13
@superheroes
@supersteemian
@supriadimeutuah
@surdy111
@sureshvtec
@surfs-up
@suzayn17
@svereiro
@sveydi
@svirskaya
@swedegis
@sweetscentof98
@swell4h
@syahardian
@syahputra
@syaisyah
@syavash
@syllogism
@szynq
@t26days
@t8scones
@tadstrange
@tahera
@tahmida56
@tahmidahmed
@tahsinraj
@takwakaider
@talesofhorizon
@talhajaved
@tameraygun
@tamimal
@tammymc
@targetmlrd
@tarik143
@taris
@tatiana1234
@tattope
@taxgiant
@tayyabbb
@taznbash
@tcgrsfund
@technos
@techoverlords
@ted7
@teffymarquez
@tekendra
@televisa
@tellmehowblog
@tellmestory
@telorgulung
@terminallyill
@teslakid
@teslaworld
@tesouro
@tessalonica
@tetrahedron96
@tgustaman
@thanianshiri
@thankgodikkc
@the-starry-you
@the.dragon
@the1arty
@the4n1
@thebeeteam
@thebestfails
@thebigdelay
@thecreativemaps
@thedutchguy
@theforceunleash
@thegiamarcos
@theinformant
@theinsideout
@theinspiredlife
@theislander
@thememe
@thepajaro
@thepioneer
@therapysession
@thereflex
@therhslv
@theviewfinder
@thewam
@thinline
@thordiala
@tina.burg
@tinin46
@tinoschloegl
@tinymischiefs
@tirumala
@tis-jasmine
@titanik
@tobby154
@todorare
@tofe
@toister
@tomgodswill
@tomiarsyad
@tomlabe
@tommy2toe
@tomsnoob
@toniborges
@tonmoyks
@tonny01
@tonywhyte
@top10ranker
@toptrendingnews
@torajee8
@torpedooptimist
@toufiq
@toxdocx
@tpassion
@tradermeetscoder
@traderr
@trailerzz
@translatorlaura
@treebuilder
@trelif
@trending2018
@trianzulhaj
@tripx
@trituratusmiedos
@triumphantdavid
@trojanwall
@trustbot
@truthbetravel
@truthtellerhere
@tryhid
@tsgulich
@tsmithlive
@tspink
@tuly
@tupuedes
@tyrex
@ubongidip
@uchen
@udono
@unafotografia
@uncommondream
@undertube
@underwaterwoman
@underworld24
@unique18
@uniquepita
@unknovvn
@upen-srv
@upneasy
@upokafor
@upvote4upvot
@upvoter1
@usidame
@uunk
@uxmanqaxim
@v-entertainment
@vadisun
@vaibhavrtk
@vailantventures
@valentinbi4
@valeriaquiaro
@valorforfreedom
@value2
@vamos-amigo
@vampirgarfield
@vando
@vanela
@vanessadlv
@vankt
@vanzyl
@vasevdoshka
@vayid
@venhelsing
@venkatesh15921
@vergefiend69
@vezir
@vicanci
@vicky456
@vickywiz
@vicrivasr
@vietnam11399
@vikvik23
@vilizi
@vimm
@vinaking
@vineethvs
@vinroc31
@violenda
@violetarona
@vip2
@vipinkumarvkrose
@viralz
@virt
@visionm
@vitaliy82
@vivanclaire
@vivekjyotigupta
@vj1309
@vladpartner10
@vlastelin
@vm2904
@volodtarasov
@vonhandfotografy
@voops
@voteaku
@votehumanity
@votingbastard
@vovaferma
@vovilamaster
@voyagesofcarla2
@vuelguevara
@vuelovista
@waggy6
@wahyunibeyman
@wakki
@walepablo
@waltliquor
@wandererpet
@wanderingdanish
@wanderingomnivor
@wang-peilin
@watahatazeralive
@wayoutwest
@wedl
@weee3eee
@wellyerfyanto
@wendyscript
@wendysugarlook
@wentertainment
@wgustaman
@what-is-life
@whereisandrei
@whispering
@whizzdom
@whohow36
@whyken
@wicca
@wikiaan
@wildthot
@will-c
@willemvzyl
@willfences
@wingsi
@winslynvega
@winye
@winzawhtet
@wirelesshouse
@withbosh
@woland76
@wolfandkitty
@wolfzx
@woodard60
@woodenhero
@wowdruid
@wrxcryptominer
@wyheat
@x33
@xamborg
@xandre
@xatzimpal
@xerohour
@xjey
@xorcerer
@xristinagym
@xuancar
@xwarrioryz
@xxsamu
@y3v63n
@yaelmarganit
@yagomaister
@yalzeee
@yamcha
@yan.andy
@yan123
@yan8018
@yarleni
@yarusalius
@ybreza
@yekrats
@yellthway
@yeya
@ygriffiny
@yhonpulvirenti
@yndaria
@ynet
@yohamartinez
@yonnel
@yooni
@youpeleg
@yousuf94
@yudhiwismadi
@yukki
@yunifonda
@yura81
@zafrin
@zaimrofiqi
@zamaroth
@zapzup
@zarchivo
@zeeland
@zelezinskyi
@zentron
@zeppelin
@zeptonus
@zero2019
@zerx
@zeusfrank
@zfumetsu
@zheimberg
@zidan13
@ziguaraya
@zihad16
@zikrullah014
@zizuflorin
@zmzngrg
@zoh
@zouls
@zpedro
@zritex
@zulabd
@zuljalalil