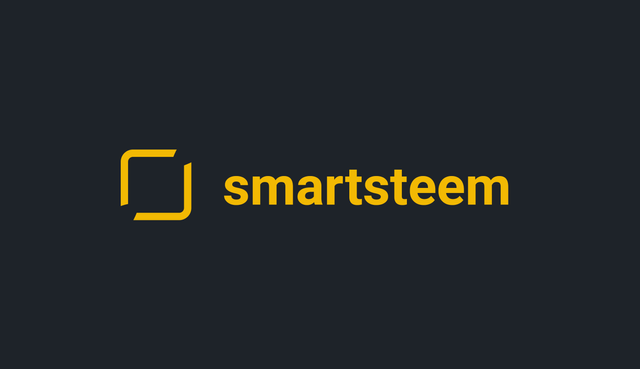 ---
A bit later than anticipated we've pushed the newest version to our servers and we're proud to announce that:
---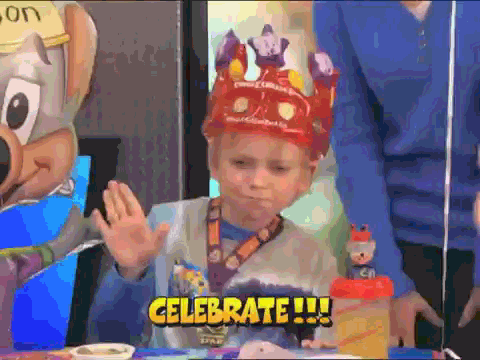 ---
Goodbye Upvote Promotion Services
In the same breath, we've retired our promotion services, which means we've completely switched to the #NewSteem mode!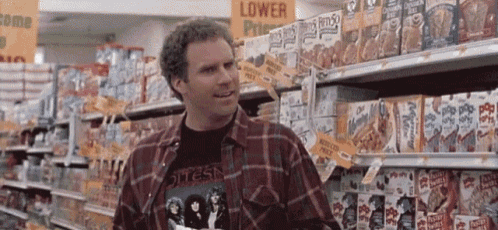 Smartsteem Open Beta
---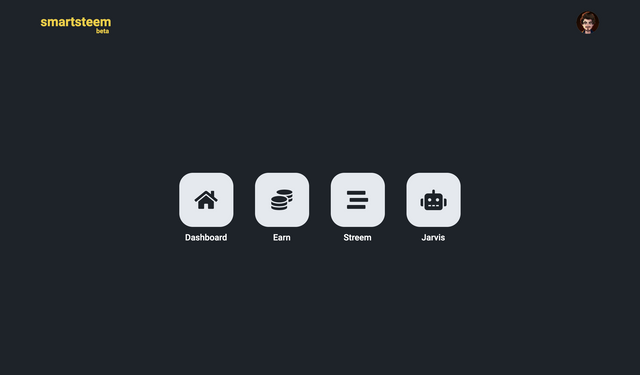 ---
We've completely rewritten everything from scratch with a focus on making it as sexy and smooth to use as possible, mixed in some magic sauce and launched the first minimal viable version for open beta. This includes our first initial 3 Steem apps.
We'll go more in detail about each of them very soon, but here's a quick overview:
Smartsteem: Earn
Our vision is to implement multiple ways to earn SmartPoints, our own system to make the most out of smartsteem.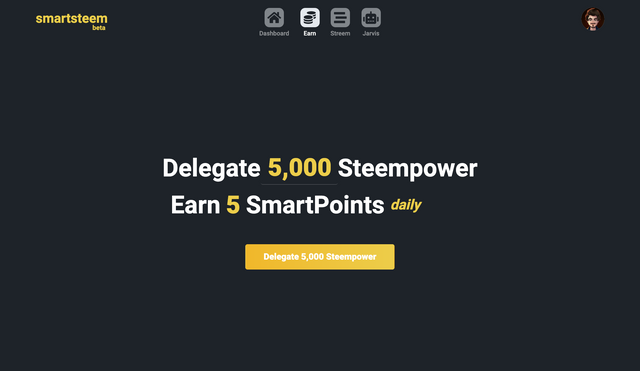 First feature: Delegate Steempower & Earn SmartPoints!
---
Smartsteem: Streem
Would you like to bring your curation experience to the next level? Don't worry, we've got you covered with Streem!
And do you know the best thing? You're able to decide whether you'd like to automate it or confirm everything manually. Woah!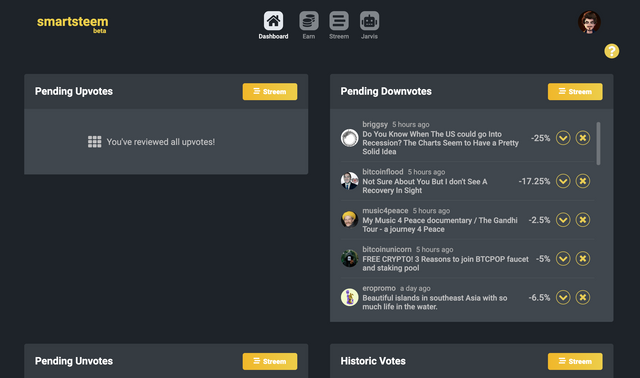 Smartsteem Dashboard: Featuring Streem
---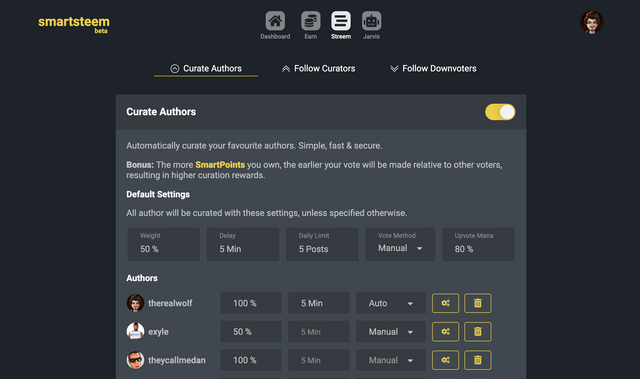 Curate your favourite authors!
---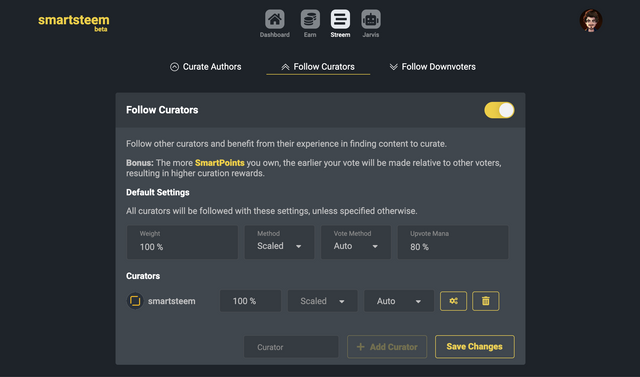 Follow your favourite curators!
---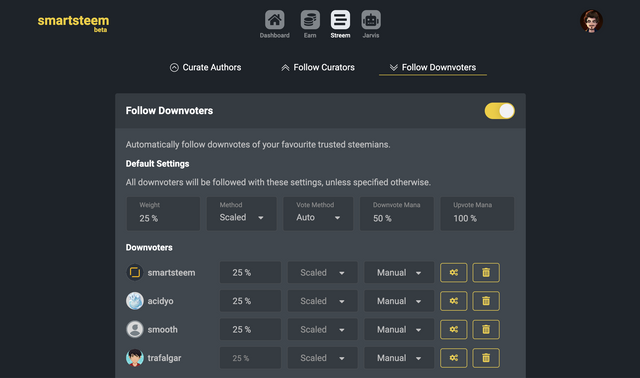 Make Steem a better place by downvoting content based on your favourite downvoters!
---
Smartsteem: Jarvis
We're starting simple with our robot: claiming of rewards. But don't look away too long, he's a fast learner!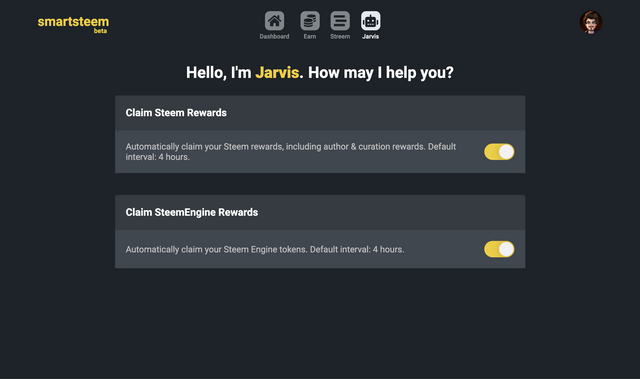 ---
Open Beta Info
We're starting this beta out with some requirements.
In order for you to use the apps (except Earn), you need to have at least 500 effective Steempower (incl delegated Steempower) or 25 SmartPoints.
This is most likely subject to change, in both directions
Feedback
Last but not least, we're always open for constructive feedback. Especially if it's about possible problems or bugs.
For that, we've got a designated channel on our discord server: https://discord.gg/6vgG45w
With this said: we're excited for the future! We hope you're as well!
Steem on!
Team Smartsteem