Greetings Steemians,
Thank you for the phenomenal response to #NewSmartSteem!
In this blog, we have an update about SmartPoints - part of Smartsteem's internal reward program.
---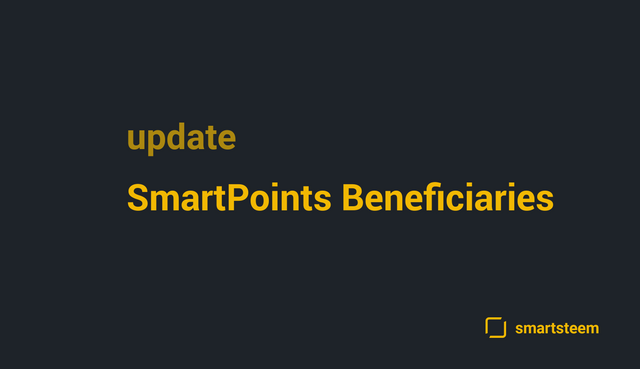 ---
SmartPoints Recap
Smartpoints can be earned through our earn app and used to make the most out of your Smartsteem experience.
The first use-case is for our streem app:
The more SmartPoints you own, the earlier your vote will be made relative to other voters, resulting in higher curation rewards.
Many of you asked us if there are other potential use-cases of SmartPoints. Apart from preferred upvoting, our goal is to provide more utilities for SmartPoints in the near future.
Right now, you can earn SmartPoints by going to https://smartsteem.com/earn and delegating Steempower.
If you'd like to know how, checkout the gif below.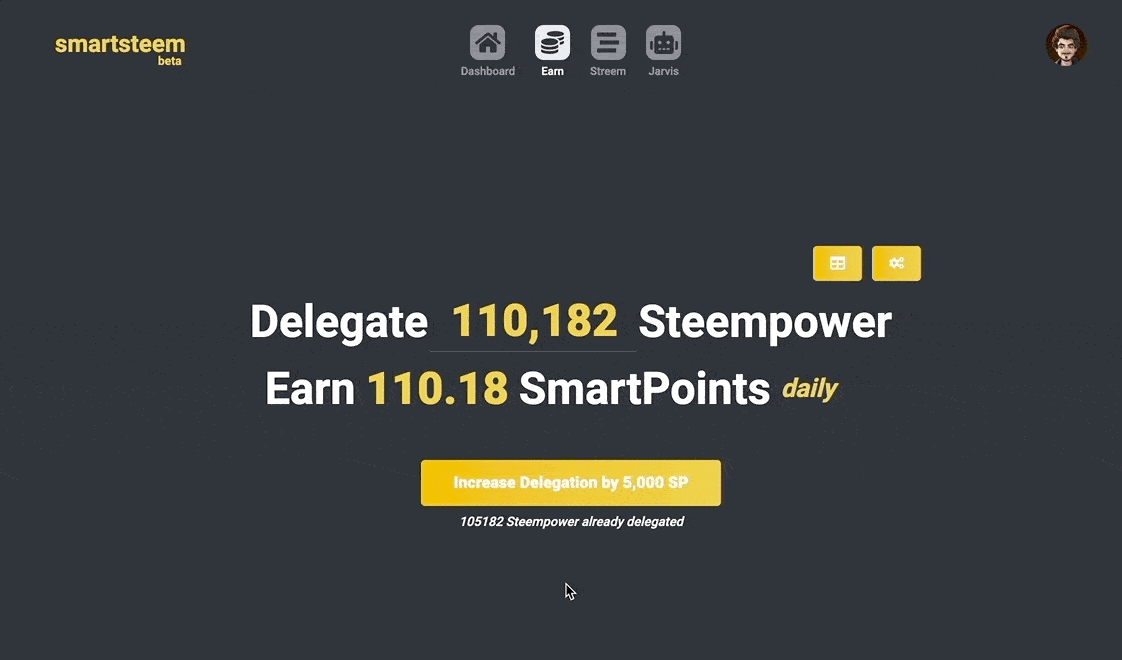 ---
SmartPoints Beneficiaries
This is the newest feature we developed for SmartPoints, which is quite similar to Steem Beneficiaries, where you can set specific accounts as benefactors of your post-rewards. Just with the difference, that SmartPoints will be distributed instead of post-rewards.
---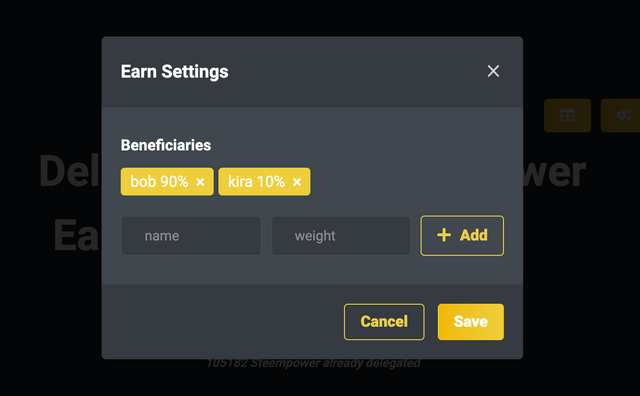 Let's say "Bob" delegated 1000 SP to @smartsteem and set "Kira" as 10% SmartPoints Beneficiary.
Now everyday in the regular scenario Bob is supposed to get 1 point daily. Since he has Kira as beneficiary, Bob will get 0.9 and Kira will get 0.1 Points daily.
---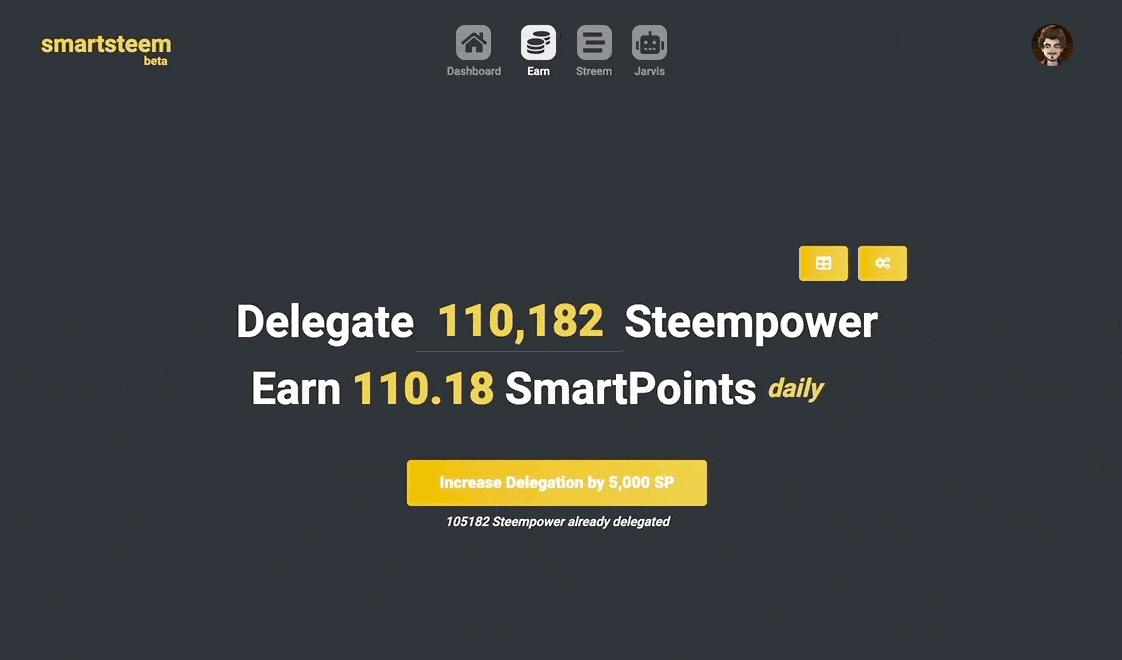 Setting it up is quite easy: just head over to smartsteem.com/earn and click on the settings-button
---
We hope you'll find this feature helpful!
Your feedback is extremely valuable to us. Please use the feature and let us know your thoughts in the comment section.
Team Smartsteem