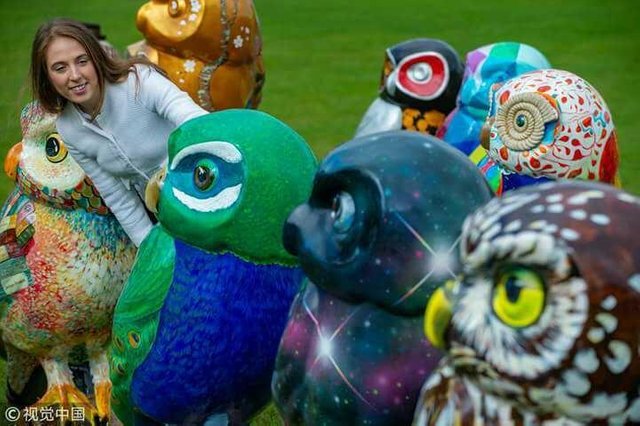 Owl statues gearing up for the exhibition in Bath🦉
Minerva's Owls of Bath 2018, a major public art sculpture trail featuring a giant flock of 85 individually decorated, super-sized owl sculptures displayed across the World Heritage city of Bath and surrounding region in the UK, will start from June 25.
Ahead of the opening, the exhibition showcased some decorated owl statues posed with goddess Minerva played by an actress to the public on Tuesday.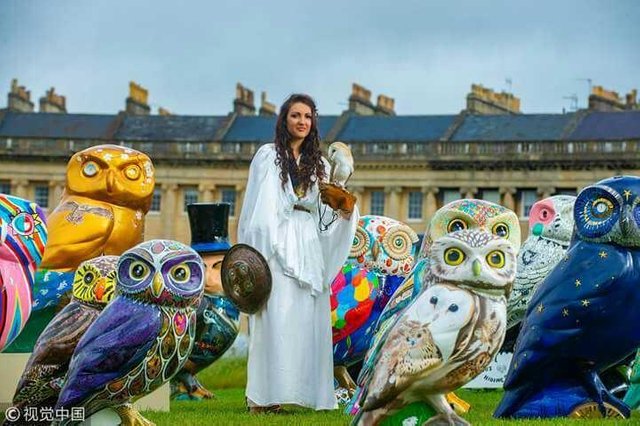 The Roman Baths Temple, built in the first century AD, was dedicated to the Roman goddess Minerva, whose symbol is the owl. The sculpture trail will be held to celebrate the Roman heritage of Bath.
The goddess Minerva is said to have been a Little Owl, a charismatic species. However, since the Little Owls were introduced to Britain in the 1880s, the number of them had declined 70 percent over the past 20 years. The UK Little Owl Project based in Bath is working to protect them.