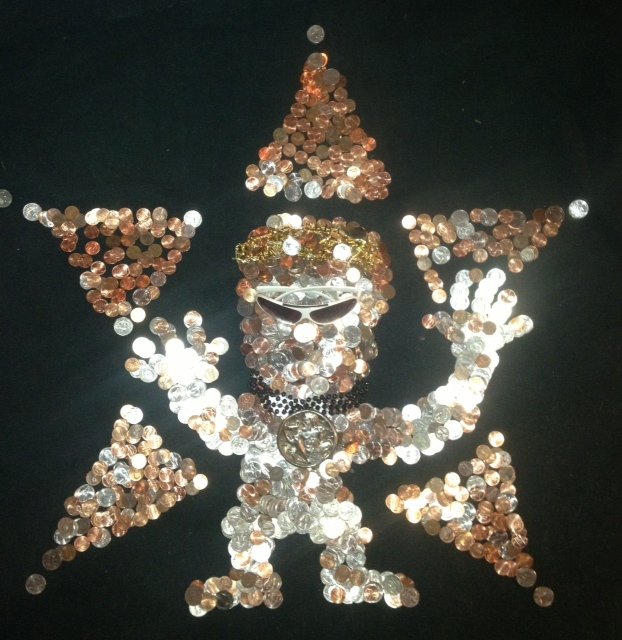 When it comes to a Monetary System, it doesn't get any better thn "Stable"...
I came up wth a Stable Monetary System, but I seem to be the only one who sees it coming...
None of the Monetary Guru's are talking about what I see heading our way...
I have no clue why I was able to come up with it, other than the fact that I have a Wild imagination...
It started out simple enough, and there was some Fine Tuning involved...
It actually took me a while to figure out that our Common Coinage has "already" been corrected and will fit in perfectly with the up-coming Correction of our Silver and Gold Coinage...
The Big Mistake I was able to see clearly, was the fact that our Original Silver and Gold Coins had Face Values that were Set Too Low...
That's why all the Silver and Gold was suspended from our Circulating Coinage...
That's all about to change in the very near Future, if I have anything to write about it...
I do believe that the Monetary Corrction has been in the Planing Stages for Decades...
Our Common Coinage started to be Corrected with Dates starting in 1965...
Our Silver and Gold Bullion Coinage started to be Minted with Dates starting in 1986...
It was necessare to Mint the Bullion Coinage with incorrect Face Values, to hide what was being prepared...
Our Silver and Gold Bullion Coinage may be turned for Corrected Face Values, as per my Vision...
The Face Values we get back for our Bullion Coinage will have higher Face Values...
Special offers will be made for the return of our 90% Silver and Gold Coins, where we will actually get back more Silver and Gold, with Higher Face Values...
These offers will be very hard to resist, unless a person is holding a Rare Coin...
No one will be forced to turn in any of their Silver and Gold, in any form...
I have Rare Collector Coins that I won't be turning in...
Think of a Worn Out looking Peace or Morgan Silver Dollar being turned in for a Corrected One Ounce, $10 Silver Coin that will have the "Spending Power" of 1,000 of Today's Fiat Dollars...
Let that sink in for a while...
A always, feel free to question anything I write...



Brought to you by @pocket-change...
August 14, 2022... 13.3 Hollywood Time...