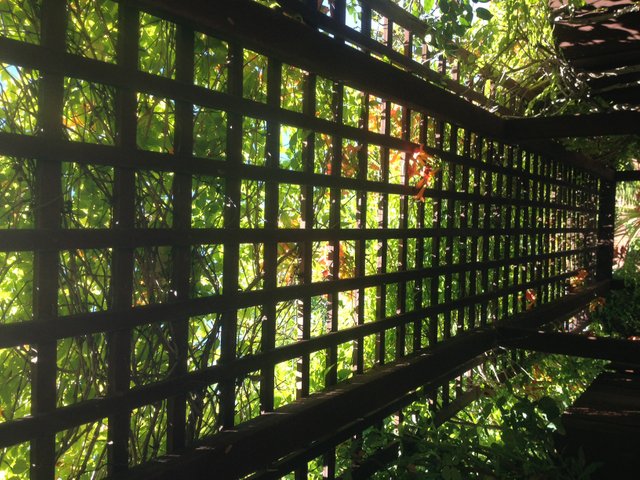 The Photo came out sideways, and it looked so good, I let it be...
It's one of my Walkways, leading into more Garden Rooms...
I always hope to see something already written...
Not that I need to write anything new, since I already have thousands of Posts on the same thing...
I think the people where I regularly post, are probably tired of seeing what I post...
If I didn't write about what I see as the Coming Monetary Correction, what would you have me write about...???
I suppose I could write about all my Garden Rooms...
I even have a Secret Garden Room, where I own "both sides" of all the Fences...
I have Flowering Trees, Flowing Shrubs, Flowering Vines and Flowers...
I like building Arbors and Walkways...
I love owing both sides of most of my Fences...
My Home has many Garden Rooms...
Feel free to question anything I write...



Brought to you by @pocket-change...
August 16, 2022... 3.9 Hollywood Time...