Can you believe this little guy started his journey almost 4 months ago, well technically he started about a year ago when the seeds he sprouted from developed inside the apple, but its been four months since he started the process of germination and Johnny is unrecognizable as what he started as. Its like the caterpillar turning into the butterfly, the seed has turned into a small tree and hopefully one day he'll become a large tree and we will have documented the whole journey.
Overhead shot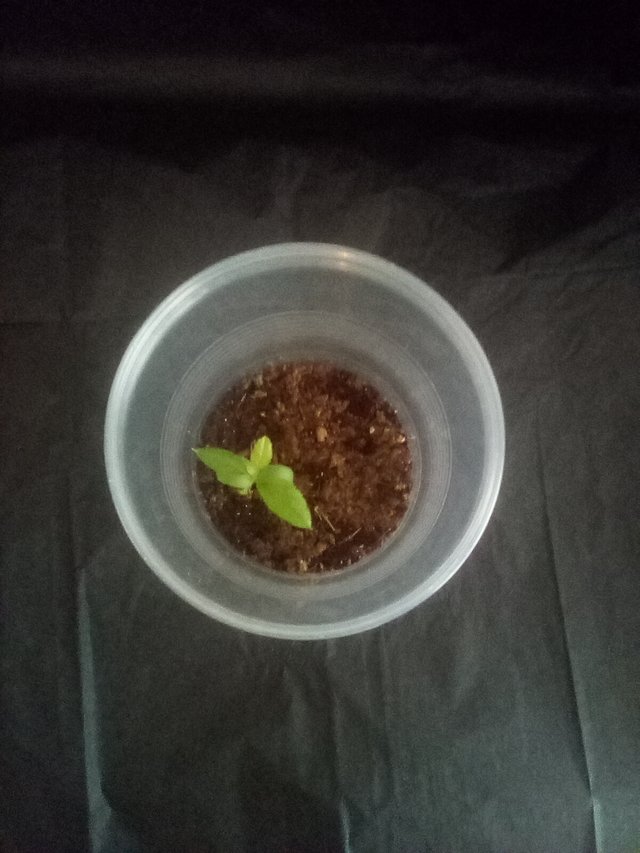 Close up.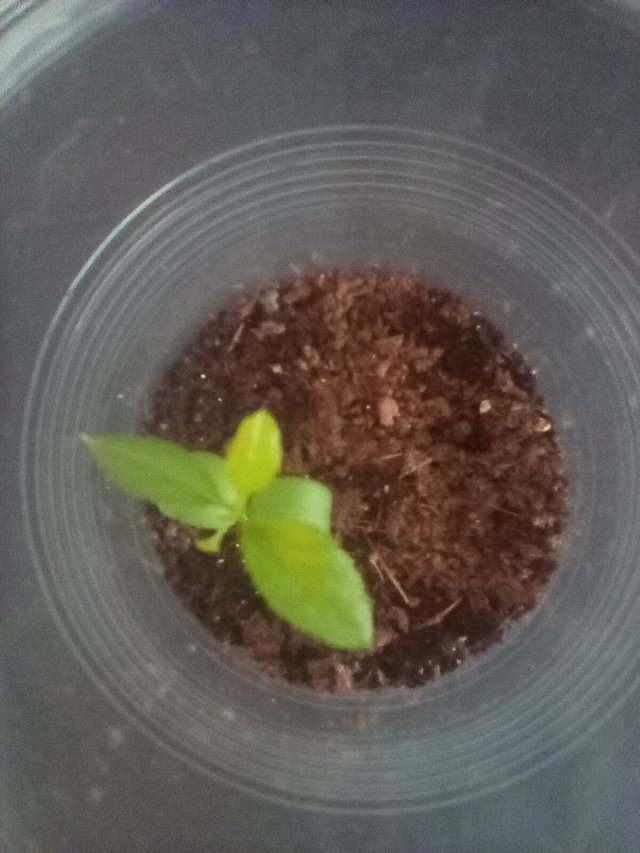 Just a little taller.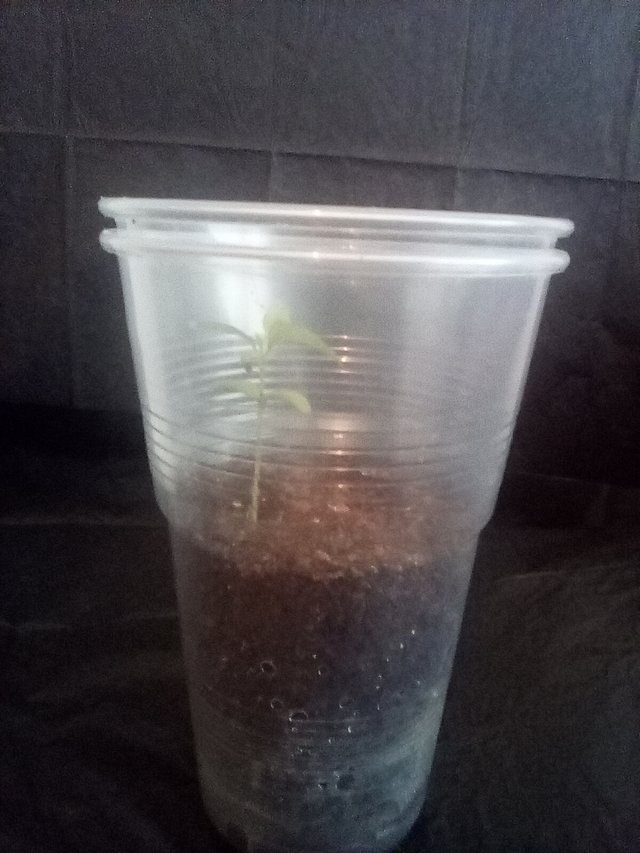 Another angle.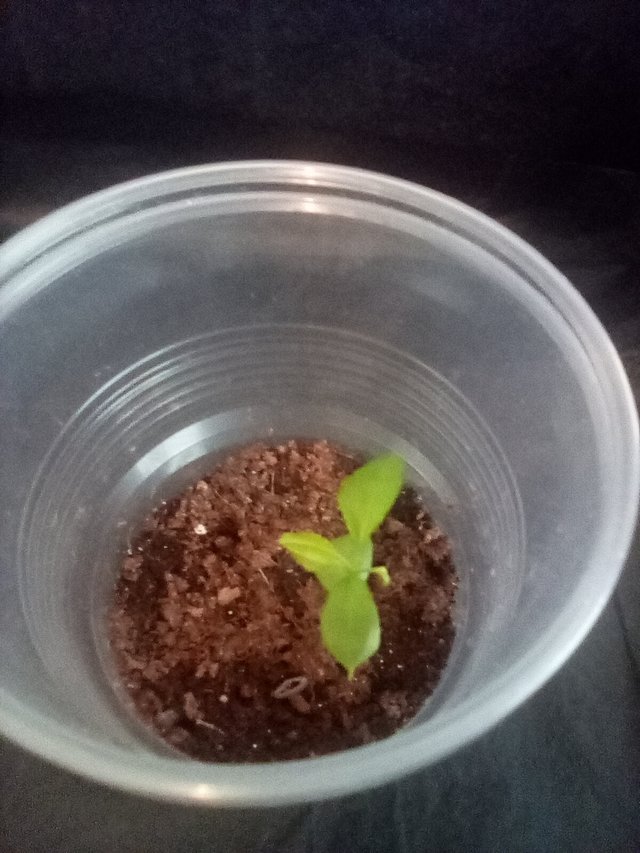 He's lean, he's green and he's not mean.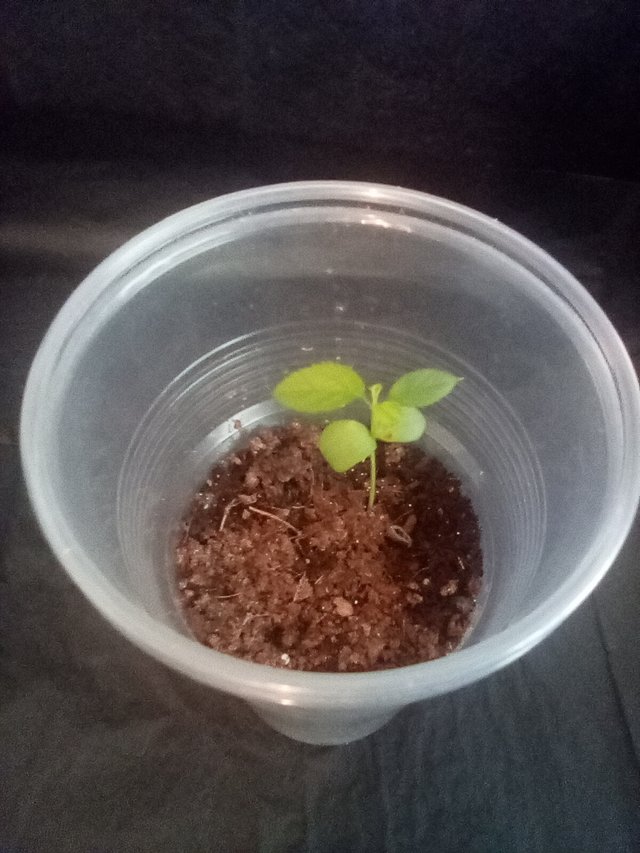 Another Inch and he will have outgrown his current home.