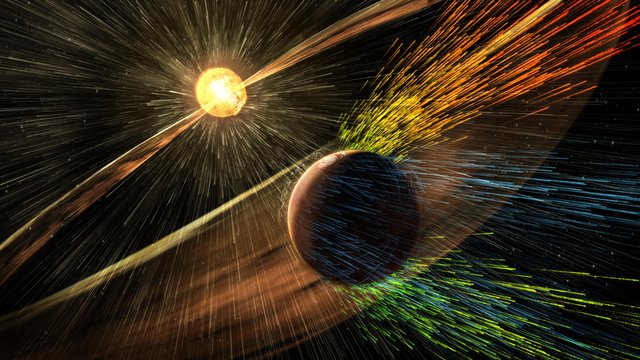 Source
I think it is already a fact that humanity, or at least those who run it, is determined to become a multi-planetary species, once we have overcome all the challenges of the trip and we can land on Mars the problems have only done To begin with, the surface of Mars is not exactly a Caribbean beach.
Creo que ya es un echo que la humanidad, o al menos quienes la dirigen, está decidida a convertirse en una especie multi-planetaria, una vez que hallamos superado todos los desafíos del viaje y podamos aterrizar en Marte los problemas no han hecho más que empezar, la superficie de Marte no es precisamente una playa del Caribe.
Given the enormous distance that separates us from Mars, we have to forget about weekend getaways, Mars is extremely hostile and it will be necessary to create infrastructures capable of not only protecting settlers from harmful solar radiation but also producing food, drinking water, etc. that guarantee the survival of the inhabitants of the colonies.
Dado la enorme distancia que nos separa de Marte tenemos que olvidarnos de las escapadas de fin de semana, Marte es extremamente hostil y habrá que crear infraestructuras capaces no solo de proteger a los colonos de la dañina radiación solar sino también producir los alimentos, agua potable, etc que garanticen la supervivencia de los habitantes de las colonias.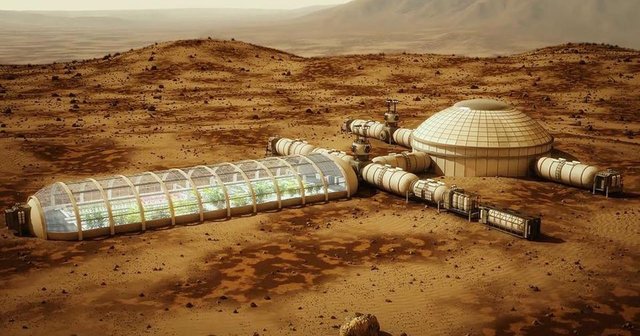 Source
But all this would confine the future inhabitants of the red planet to live caged or hidden underground permanently so as not to end up scorched by the Sun or worse, so the ideal would be to be able to turn Mars into a habitable planet for the human species through what which has come to be called "terraforming".
Pero todo esto confinaría a los futuros habitantes del planeta a rojo a vivir enjaulados u ocultos bajo tierra permanentemente para no acabar achicharrados por el Sol o algo peor, por eso lo ideal sería poder convertir a Marte en un planeta habitable para la especie humana mediante lo que se ha dado en llamar "terraformación".
Although it is an extremely complicated objective and of enormous proportions, since dreaming is free, this possibility has been studied for decades. Among the many drawbacks of our neighboring planet for life is the absence of a magnetic field that protects us from solar radiation lethal to humans.
Aunque se trata de un objetivo sumamente complicado y de proporciones descomunales, puesto que soñar es gratis, hace ya décadas que se está estudiando esta posibilidad. Entre los muchas inconvenientes de nuestro planeta vecino para la vida está la ausencia de un campo magnético que nos proteja de la radiación solar letal para el ser humano.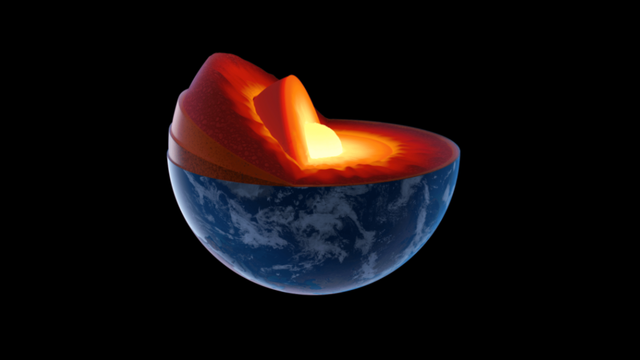 Source
In the case of the Earth, the magnetic field is generated by the convections produced by the molten magma in the core, but Mars is a colder and smaller planet than ours, so we have to forget about this system, but all is not lost because a group of scientists has devised a way to create this magnetic field by taking advantage of the action of its moon Phobos.
En el caso de la Tierra el campo magnético se genera por las convecciones producidas por el magma fundido en el núcleo pero Marte es un planeta más frio y más pequeño que el nuestro así que tenemos que olvidarnos de este sistema, pero no todo está perdido porque un grupo de científicos ha ideado una forma de crear este campo magnético aprovechando la acción de su luna Fobos.
Phobos is one of the moons of Mars that orbits very close to it, so it takes only 8 hours to make a complete revolution, the idea proposed by scientists is to ionize the surface of this moon to create an ion cloud surrounding Mars ring-shaped forming a plasma shield that protects the planet's surface from harmful radiation from the Sun.
Fobos es una de las lunas de Marte que orbita muy cerca de éste por lo que tarda tan solo 8 horas en dar una vuelta completa, la idea que proponen los científicos es ionizar la superficie de esta luna para crear una nube de iones rodeando a Marte en forma de anillo formando un escudo de plasma que proteja la superficie del planeta de las radiaciones dañinas del Sol.
More information/Más información
https://www.researchgate.net/publication/356251772_How_to_create_an_artificial_magnetosphere_for_Mars
https://www.muyinteresante.es/ciencia/articulo/terraformar-marte-con-un-campo-magnetico-artificial-541637742090