Non Auction Bots with min/max ROI limits cannot seriously be called bidbots. After testing about all of them, some of them are almost pure "Buy Now" Bots, and some of them have voting % down in the 80s - Bad Math!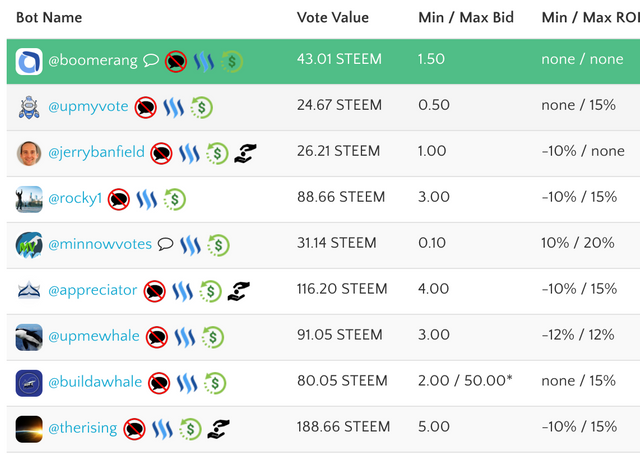 We too can turn on settings to sell upvotes for SteemUnits at what they are worth, maybe that is a much better revenue model for our delegators - people get exactly what they pay for, and there is no auction-factor left.
Were is the fun in that? - It is more fun to hear the scream of a customer who just trippled his investment in his own post using Booster.
How to use Booster BidBot?
Go to http://booster.ink to see current and past round valued in STEEM (STEEM is very important)
Bid, say 40 STEEM by sending that to @Booster with Link/URL to your Post in the MEMO and wait for next round to start.
If you bid high from the beginning, you scare away others, and chances for you to get a 68 STEEM upvote is pretty high.
Someone contacted us with a success story using affiliate programs in his trending blog, using BIDBOTS + BuyNow Bots had really helped him make it possible. I hope he gets a lot of competition as people wake up and realize what wonderful opportunities that here lay.