#Promo-Steem - Helping to Support #Steem Promoters and Teams around the World through Sponsorships - Supporting @steemkindness to help support their Charitable Campaign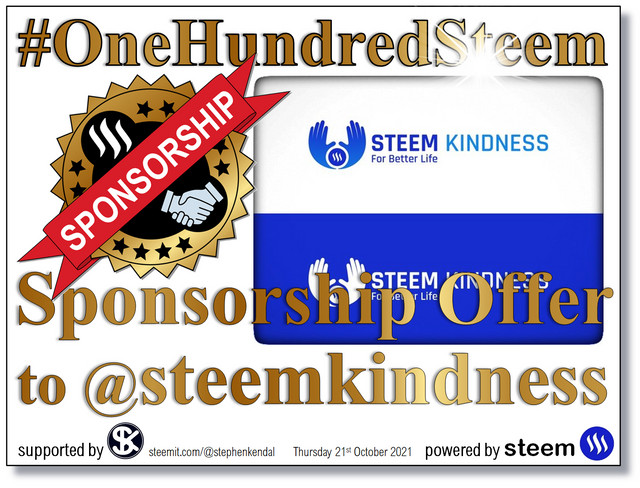 Sponsorship Offer to @steemkindness to help support their Charitable Campaign
With a growing number of Off-line #Steem Promotional Campaigns now running around the World helping out with the Marketing and Promoting of #Steem and #Steemit I am always on the look out for new Campaigns to help support and help contribute towards funding.
Earlier today I read about the amazing work that @steemkindness is doing and the hard work these guys are putting in to help support those in need.
This is an incredible Project and one that I am immensely proud to offer to help out with a 100 #Steem Sponsorship.
The latest #OneHundredSteem Sponsorship Offer is this time going to @steemkindness to help support their Charitable Campaign and one that I am really excited to see agreed.
Sponsorship Offer
The Sponsorship Offer with @steemkindness to help support their Charitable Campaign is as follows...
One-off single payment of 100 #Steem

The Sponsorship Payment is to help towards the cost of distributing School Equipment for underprivileged elementary school children, including the following:

a. Notebooks
b. Pencils
c. Pens
d. Rulers
e. Erasers
f. Other various equipment as needed

Distribution and Packaging bag to display the SK and @steemkindness logos

#Steemit Posts by @steemkindness and their team promoting the Campaign on #Steemit to include the #Promo-Steem tag as one of the first x5 tags of their Posts

SK to help support and promote the Campaign on #Steemit and Twitter

The 100 #Steem Sponsorship Payment made to @steemkindness to be distributed by @steemkindness to help towards covering the costs in items 2.0 above
Free-to-Use SK logo *.png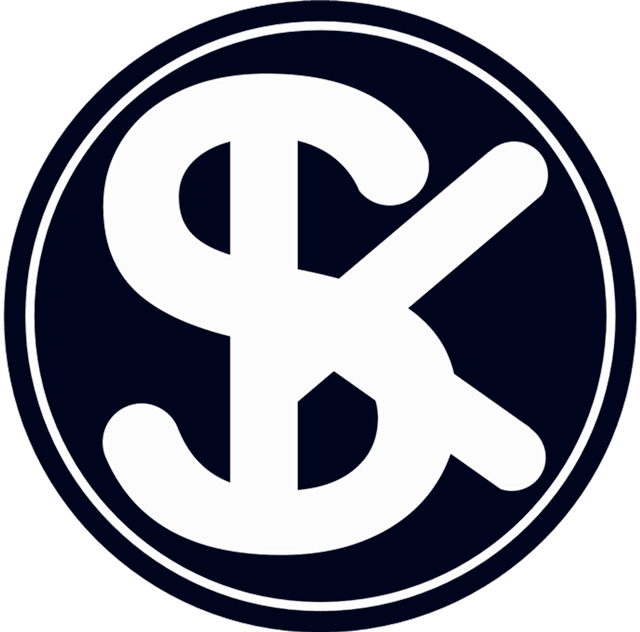 If the Sponsorship Offer is of interest to @steemkindness and they would like to proceed with the Offer, I will transfer the 100 #Steem over to their account and make a formal announcement of the Sponsorship.
Looking forward to being able to support and promote @steemkindness and their team as they roll out this amazing Charitable Campaign as much as I can.
Further Sponsorships
I will be announcing further Sponsorships over the next few days and I look forward to sharing these with you.
Thanks again for reading.
Stephen

#Promo-Steem - Helping to Support #Steem Promoters around the World through Sponsorships