@turtlegraphics aims to provide a set of simple-to-follow-and-fun-to-learn examples for Logo Programming, which is known as Turtle Graphics for both parents and kids!.
Logo Programming Source
repeat 100 [fd :repcount*3 rt 89]

The variable :repcount will be incremental from 1 per loop iteration. Could you think of the recursive implementation?
Screenshot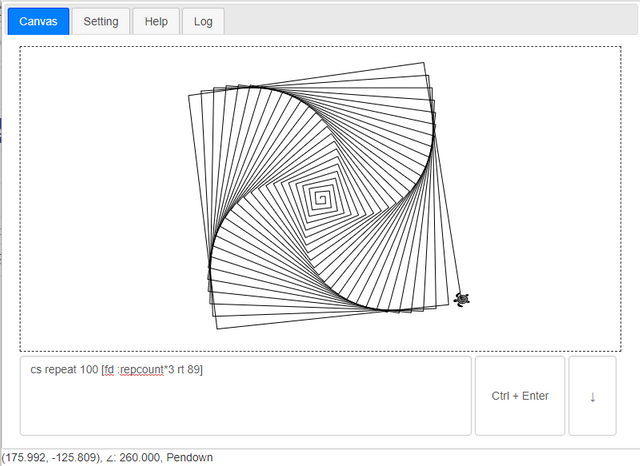 Logo Software
https://chrome.google.com/webstore/detail/logo-turtle/dcoeaobaokbccdcnadncifmconllpihp
If you like this idea and update...
@turtlegraphics and the LogoTurtle is maintained by @justyy
Support him and his work as a witness by
voting him here, or
voting him as a proxy
Some of his contributions: SteemIt Tools, Bots, APIs and Tutorial