@turtlegraphics aims to provide a set of simple-to-follow-and-fun-to-learn examples for Logo Programming, which is known as Turtle Graphics for both parents and kids!.
Logo Programming Source
to spiral :t
  make "n 1
  while :n<:t [
    make "n :n+5
    fd :n rt 90
  ]
end spiral 400

The variable :t controls the size of the spiral. This examples shows how to define a procedure, pass parameters, the make, and whilein LOGO.
Screenshot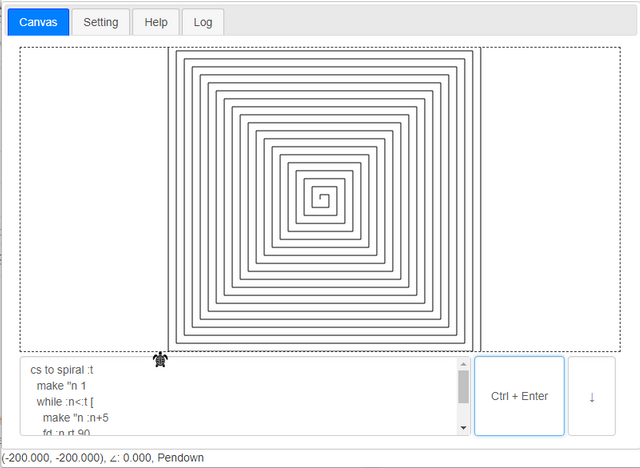 Logo Software
https://chrome.google.com/webstore/detail/logo-turtle/dcoeaobaokbccdcnadncifmconllpihp
If you like this idea and update...
@turtlegraphics and the LogoTurtle is maintained by @justyy
Support him and his work as a witness by
voting him here, or
voting him as a proxy
Some of his contributions: SteemIt Tools, Bots, APIs and Tutorial Thank you!