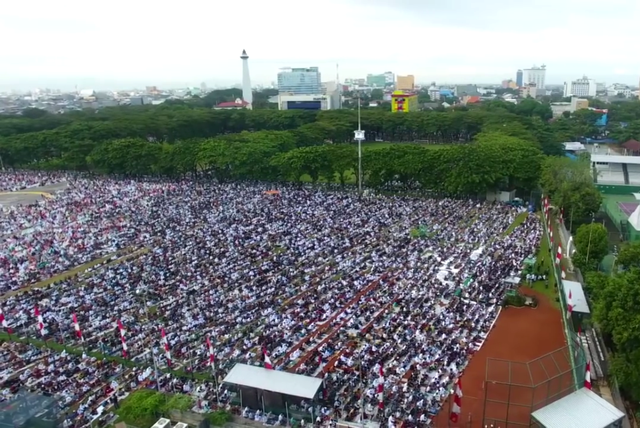 Salam to all steemians......!!
This day I want to share photography Praying on the field.
some mass media spread about some Muslims who do not pray in the mosque, not Friday but in the field or public highway.
For example, they roll out the demo, and they sometimes rolling out prayer Friday on the scene with khatib and priest from one of them.
Prophet Muhammad Sallallaahu ' alaihi wa sallam always do prayers Friday at the mosque. He ' alaihi wa sallam never did it outside the mosque as he demonstrated in the prayer ' Ied.
But if for some reason the prayer Friday outside mosques, either in the field or another, then the ruling is valid according to the majority of scholars.
But keep in mind that according to the madhhab Mâlik, Friday prayers should be performed inside the mosque.
Thank you for your visit.......!