The new allegation was brought to the Times' attention by one of Kavanaugh's classmates, Max Stier, who runs a nonprofit in Washington, DC. The story also indicates that Stier "notified senators and the FBI about this account, but the FBI did not investigate and Mr. Stier has declined to discuss it publicly." Similarly, the FBI declined to interview witnesses Ramirez offered to provide to corroborate her story.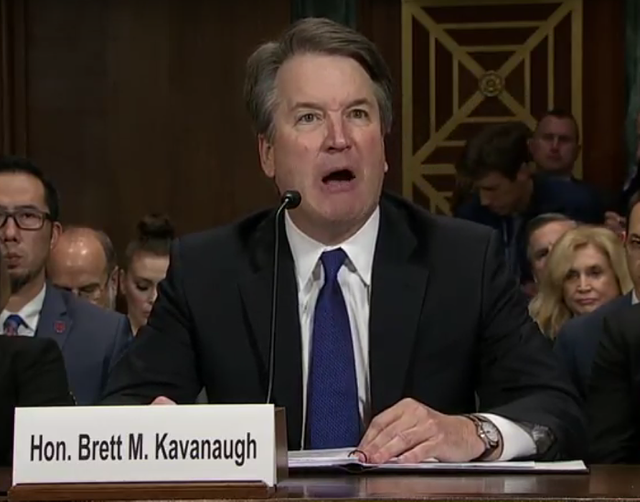 More info in the article
https://www.vox.com/policy-and-politics/2019/9/16/20868259/brett-kavanaugh-allegation-new-york-times-controversy-explained
My thoughts on this news
These allegations against Brett Kavanaugh will never go away, they will haunt him for the rest of his life and eventually the truth will come out. Kavanaugh was nothing more than en entitled frat boy in college, who thought he could get away with anything he wants, including sexually assaulting women. He was able to lie his way onto the supreme court, mostly thanks to Trump and the corrupt Republicans who allowed him to become a Supreme Court Justice. It appears now that the FBI investigation into his past was a complete joke and not thorough enough. There is a new investigative book being released that explains that Kavanaugh lied during his confirmation hearing and there were more witnesses that came forward to report his sexual assaults during his college years. This man does not deserve any government job, he needs to be impeached along with Trump.