This weeks theme: Long Exposure
Preface
---
Can you believe we're on Week 10 already? It feels like Christmas was just yesterday. And soon Saint Patrick will be visiting us! I hope you all have your Saint Patrick's Day trees up and decorated. I do!
Many of us know that, currently, there is a small war going on to either take-over or protect the blockchain, depending on your point of view. For many of us small-fish-in-the-pond it can lead to a lot of uncertainty.
The best I can do is control what is in my ability to control. I have cast my votes and, that done, I am going to keep doing what I do. Let's take photos, enjoy each others company, and appreciate what it means to be a global community brought together by a shared love of art.
---
Welcome to the Steem Photo 52 Challenge Contest, 2020 Edition! This contest is an extension of a Photo 52 project, in which a person takes one photo every week based on a pre-defined weekly theme. For this contest I will supply the weekly theme, and the community will supply their photos! At the end of each week I will determine a weekly champion.
This Steem account, "photo52", was created specific for this contest by @wwwiebe. All rewards and prizes will be issued by photo52.
Rules
Weekly theme will be supplied every Wednesday.
Weekly challenge closes midnight EST (GMT-5) the following Tuesday.
On Wednesday I will present the weekly champion as well as the new theme for the week.
Weekly participation is not mandatory. Come and go as you please.
Upvotes are not required but are appreciated.
Resteem is not required but is appreciated to get the word out.
Please use three tags in your entry:

PHOTOGRAPHY
CREATIVECOIN
PHOTO52

Please also reply to this post with a link to your weekly entry.
The Weekly champion will receive that week's prize.
Weekly Prize
Final Prize
As stated, this photo52 account is dedicated to this year-long contest; as such, all upvote rewards will be available at the end of the year for a final grand prize.
At the end of the year I will put up a dPoll with all of the weekly contest champions, at which point there will be a few days before NYE where the community can vote for the Grand Champion. The Grand Champion will receive 60% of all Steem in the Photo52 account by Dec 31! For instance, if the account has a total of 100 Steem, then 60 Steem will be given to the Grand Champion.
All 52 themes have already been created and can be viewed here: https://1drv.ms/x/s!AhEIx14z2g9DkbcQ_MkBBO3-fNQ5PA
This weeks theme: Long Exposure!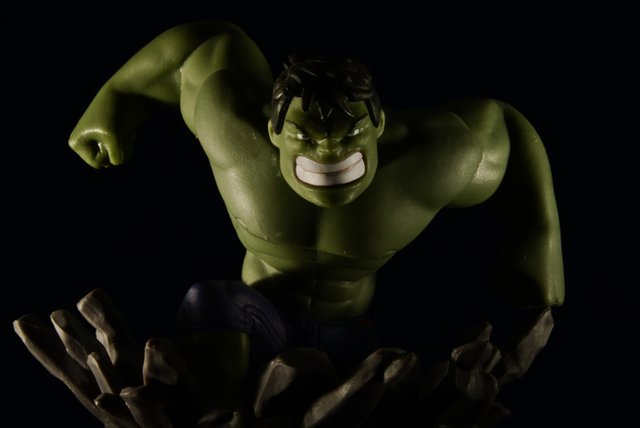 This is both a Creative Coin as well as a Photography contest, so aim for something creative as well; I will be judging on both the creative features of the photograph as well as the creative features of the subject. "Art" does not always need to follow the rules! I like outside the box. Maybe shoot a photograph from inside a box of something new outside the box!
Some examples:
Highway Lights
Light painting!
Movement
Long Exposures may be easier to do on a dSLR than on a phone, but many modern camera apps have the ability to set the exposure for longer than a second. This one may take some playing and testing to get used to. Personally, I find long exposure pictures easier to take at night, or in the dark.
The sample photo of The Incredible Hulk above is the result of a 20 second exposure with a very small aperture and two light sources (you can read a little more about this particular picture here - https://steempeak.com/hive-114105/@wwwiebe/lightpainting-the-hulk - and a little more about the process of lightpainting, if it interests you, here - https://steempeak.com/behindthephoto/@wwwiebe/behind-the-photo-battlestar-galactica).
There are so many wonderful possibilities, and you're all so much more talented than I am, I'm really looking forward to stealing all your ideas enjoying what you come up with!