To me, watching fireworks is a pastime best spent with lovely people from all cultures. Such an extensive, diverse range of cultures and community's getting together, seeing those beautiful colours light up the night sky. Like on a warm evening in Elder Park here in my home city of Adelaide, something entirely different.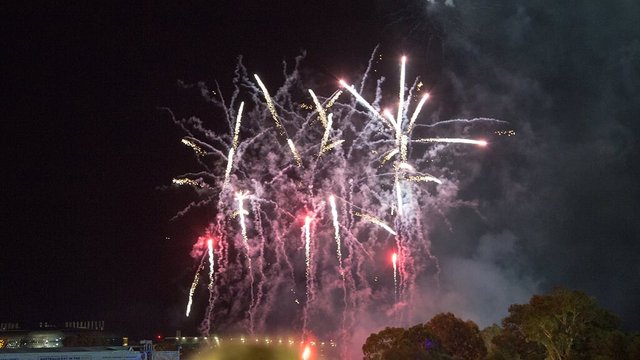 The chemicals in our brains that enables people to see the array of colours during a fireworks show must be similar to the chemistry that unites people from different background. Something in our brains sees the fireworks that they are transient, and we know they will ultimately come to an end, leaving us wanting to see more.
We are the firework viewer, have no control over the display nor the time they light up our eyes. Even a sizeable cascading rainbow lasts only a few seconds as it hangs in the sky.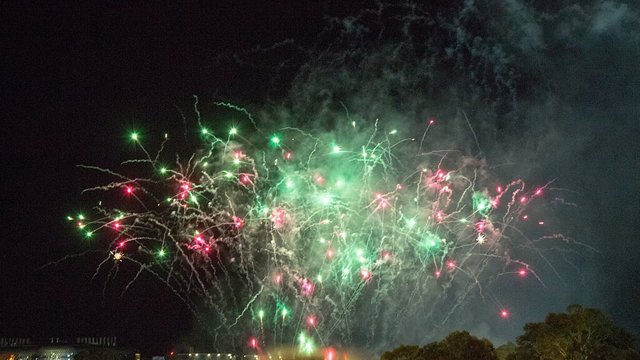 To fully appreciate a display, you have to be there like a great gig or a live sporting event. These photos will not convey there pure awesomeness. nor can they reproduce the vibration that you feel in your stomach when the firework explodes in the sky, All syncronised to upbeat music
We enjoy the day that started with a parade through the city, then we made our way over and found a beautiful spot on the banks of the River Torrens to put down the picnic blanket and enjoy the free concert.
I am not a fantastic photographer but do like to learn and experiment, so this day allowed me to take some shot as the light started to fade from sunshine to dusk and night.
The light is slowly fading and shooting into the sun like this make for interesting shadows and light flares. The tour has finished, and they will be taking this giant inflatable down soon, storing it away ready to appear next year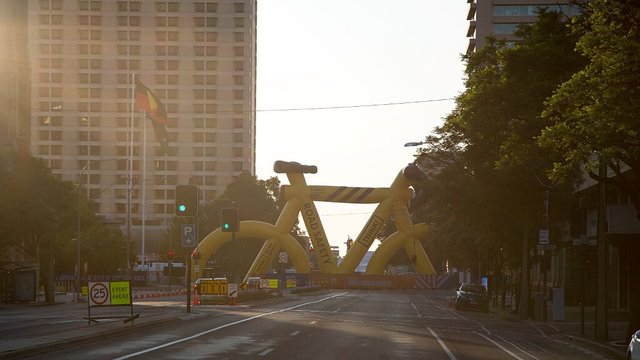 By the time we made it closer to the park this city tram was moving through the traffic lights, my first shot was way too dark, bumping my ISO up to 400 allowed my canon 5d MkIII to capture this fantastic shot.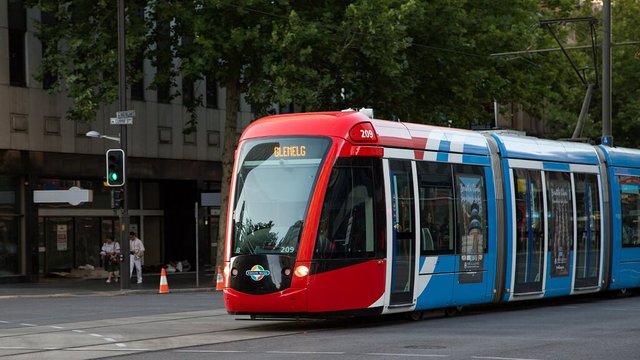 ---
Consider leaving a comment; I Like constructive reviews they help encourage others to read more and become better writers.
photos are originals taken by me.
---