This is a picture that my brother sent of us fishing a couple of years ago.
This was during the peak of the best fishing we had ever experienced in the Hillsborough River, and we made sure to visit as often as we could to take advantage.
Although this picture came out blurry, the memory was too fond not to share. There is nothing better than getting your mind right while fishing out in nature, and it's even better when you and your brother catch a bass at the exact same time.
Mine was a baby, but his was pretty decent. Check it out: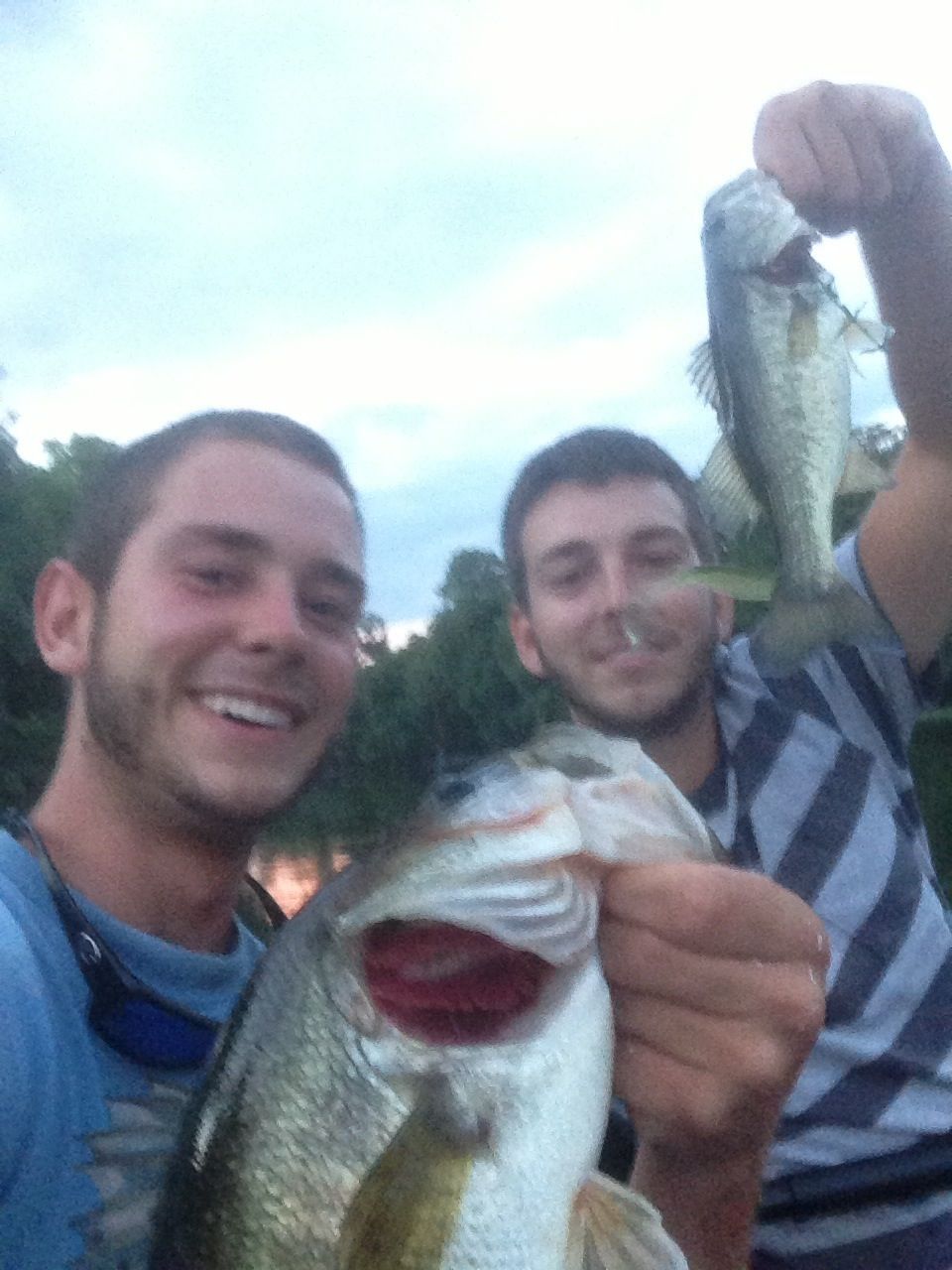 Thanks for the support.
To the moon,