It's the month of March already!
And I haven't finished with posting February skies yet...
So, I have skies from three different evenings here today which I happened to catch since I was home at the right time...
I think I missed quite a few though... 🙁
Well, these are a lil of my 'drama' skies as I call them
Caught from my home front window, as usual.... my 'magic' window!
Enjoyyy!
---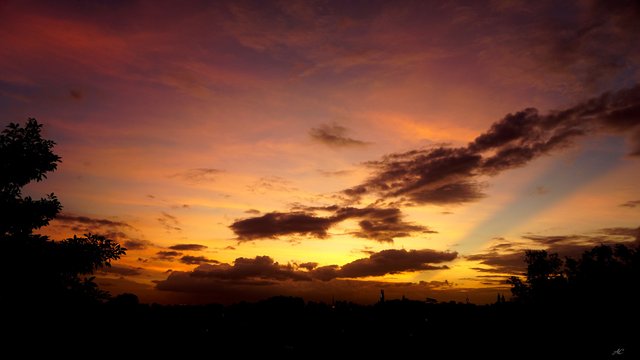 7:36pm ~ Saturday, 1 February 2020
Caught some lovely colours that evening
The sun had set... ahaaa, but that's when the show starts
And we even got a dash of a ray across the sky on the right
More like some barrier prevented the sunshine and left a streak of blue there
As I always say, the dark clouds add a touch of drama to the scene!
---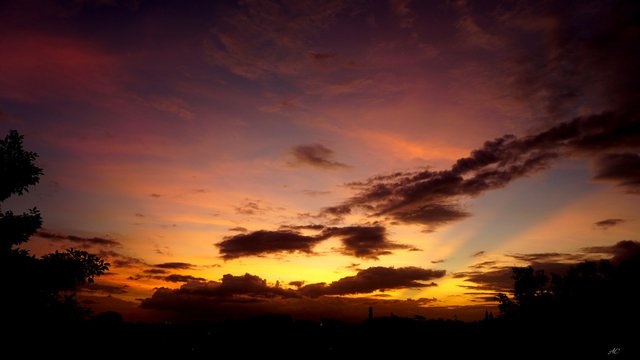 7:37pm ~ Saturday, 1 February 2020
Just one minute later, a lil more intense... a lil darker...
And that streak has grown a little more, almost like two now
---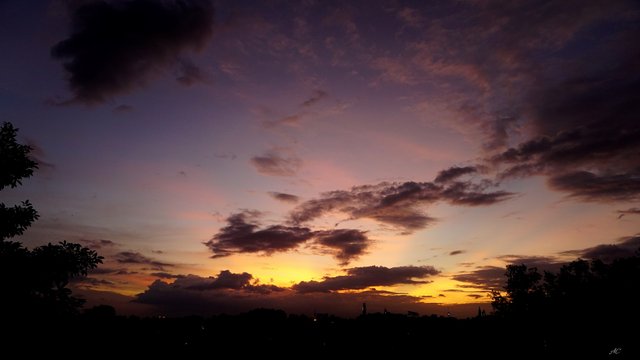 7:40pm ~ Saturday, 1 February 2020
And then it all starts to fade away
Calmer, pale colours
I always feel a lil sad when this happens...
The show is over
Go home, everyone...
---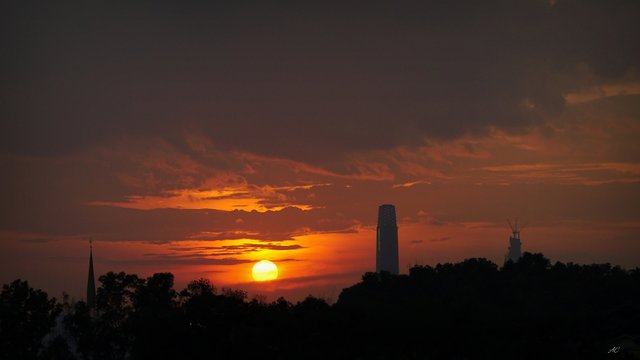 7:17pm ~ Friday, 7 February 2020
Caught the globe of blazing sun before it disappeared down the horizon
Rather dull, and not fantastic skies, but we got a sun!
And in silhouette, we have The Exchange 106 tower on the right and a nearby mosque minaret on the left
More skyscrapers coming up as you can see further right,
cranes sticking into the air
---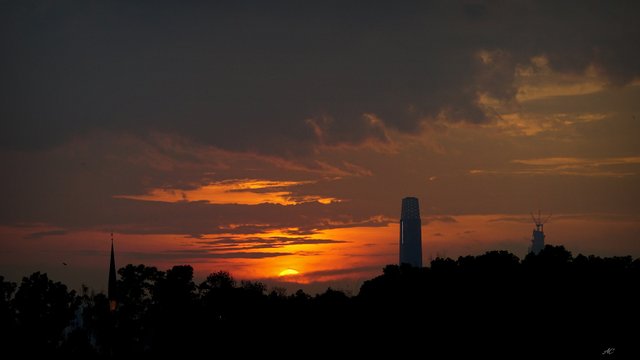 7:19pm ~ Friday, 7 February 2020
Tracing the path of the sun...
Almost all gone here
---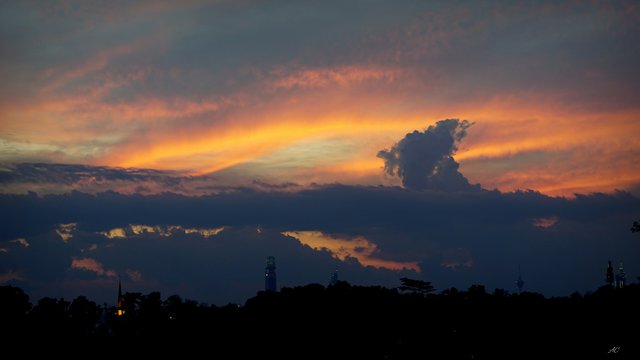 7:37pm ~ Friday, 7 February 2020
The previous dull skies start to take on some colour as the sun's glow clear the low dark clouds and brighten the heavens above!
---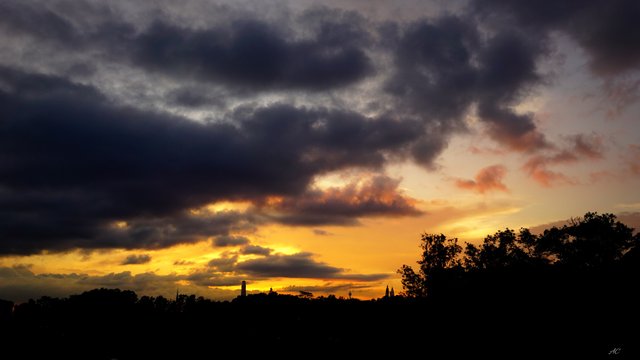 7:22pm ~ Saturday, 15 February 2020
Another day, another sunset
Sun's gone... and left some drama behind!
Almost rain
(or did we have rain that day? I can't remember...)
Some dark clouds...
and some bright cheery yellows and orange
---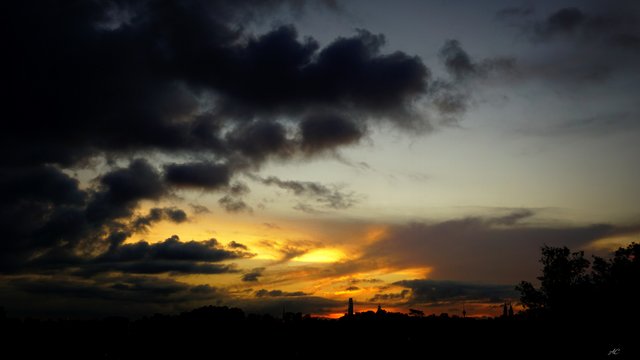 7:31pm ~ Saturday, 15 February 2020
Retreating darkness?
Before night falls...
---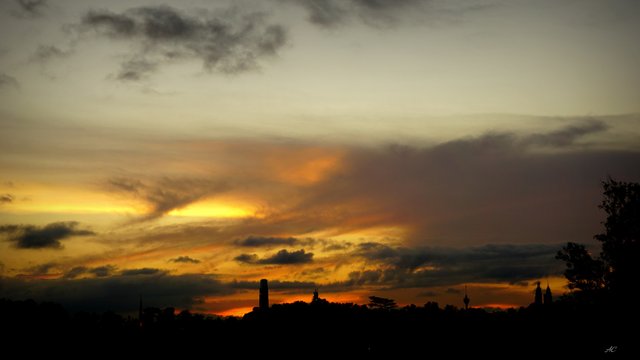 7:32pm ~ Saturday, 15 February 2020
Zooming in closer to the city skyline...
Some beautiful shades here
Things are dark though, no lights yet
---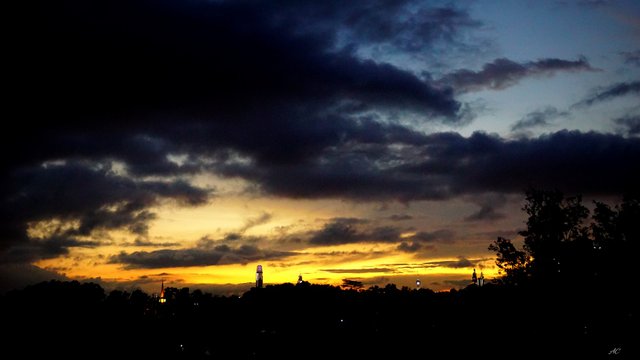 7:48pm ~ Saturday, 15 February 2020
The little lights in the buildings come on...
On the right, the Petronas Twin Towers and KL Tower in the city
This is quite a favourite with me... when a part of the sky still has the warm colours of sunset, and the higher skies go cool blue instead
Cool, huh...
---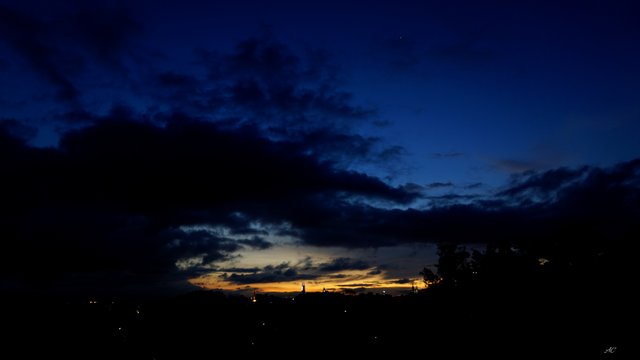 7:49pm ~ Saturday, 15 February 2020
A zoom out shot, just to show you my full view, almost...
See how blue the sky gets the higher you go....
Deep deep lovely blue!
Have a lovely week ahead, everyone!! 😊
---
Captured with SONY A5100 | © image & text original content | click image for fullscreen view
---
---



I'm with QURATOR... Are you?

Vote for Qurator as a Steemit Witness
via steemit.com or steemconnect