In order to experience Peace, you need to know peace itself.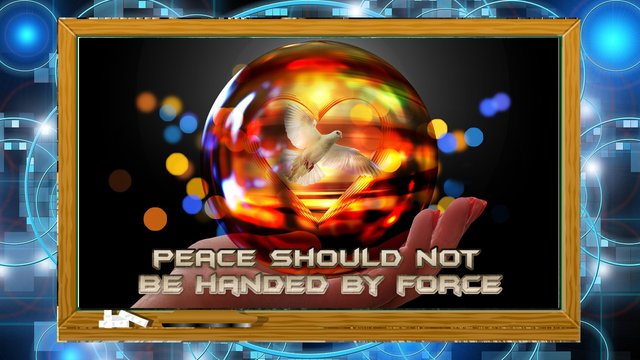 There is Peace of the Mind when we are not bothered by stress, fear or sad memories.
There is Peace on a quiet and calm environment where you go out and play around with fun and excitement.
There is Peace when we go to sleep and believe that when we wake up there will be a new and better tomorrow.
How do you define Peace
The majority will define peace as the absence of war or the opposite of war.
It is ironic that to define peace you have to relate it with war, violence or chaos.
Since peace is experienced without the presence of disturbing situations.
Usually, Peace comes after War.
To appreciate what peace is all about.
Is it necessary to learn about war, violence, and chaos?
I also read that even if the war is justifiable it is still terrible.
Powerful countries would produce weapons of mass destruction in order to make other countries to obey for peace's sake.
We produce weapons in order to depend ourselves.
Warrior for Peace
Gone are the days when the only people who have access to weapons are the trained warriors.
People who study and train for their entire life for the sake of protecting their territory and their clans especially their families and loved ones.
These are the armies which are trained to defend and to protect.
These are the Noble Warriors, the Spartans, the Roman Soldiers, the Samurais, and others.
But in today's time, things have changed.
There exist people trained to attack and destroy.
They are the mercenaries, ninjas, assassins and the gun totting without control individuals out to create havoc and terrible things often at the expense of young individuals who only want peace.
Some People who have guns think they are already privileged enough to do what they want to do because of the power they possess.
They do not care, with one pull of the trigger, life may be in danger or lost.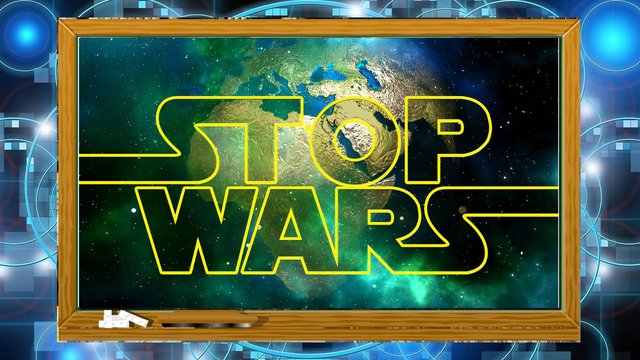 The Training of the New Warriors
It is very disturbing that the popular video games are those which involves violence, weapons and the gruesome environment in an epic proportion.
These games are being played by young people and adult alike.
Whether they are professionals or students, they are able to play the games as long as they have the required accessories.
They do not need a license or need to fill up KYC.
These games can be played for the whole day, for the whole week, for the whole month and even for the whole year.
Competitions, upgrades and the pursuit of the next level is always a challenge to players and gamers.
Prices such as tokens, additional power, additional weapons and all the upgrades available can be played or be bought at a price reasonable for gamers.
They can spend time, money and their energy to play.
With the presence of Virtual Reality gadgets, they can play in the environment just like in actual reality. Augmented reality or whatever you can call it.
Makes us wonder that after a month, a year of playing these games.
What will happen to the mind and personality of the person?
With all the power they accumulate while playing.
Peace should come first just like in the dictionary before violence and war.
With Palnet I hope Peace will continue to prosper.
Regards to everybody.
Feel free to comment.
Upvote and Resteem will be highly appreciated.
Follow me and I follow you.
Images from Pixabay
Enjoy the fun of having Partiko Points.
Get the partiko.app here
Visit Steem Engine for more token. Click Here
Create your Steemit Account Sign Up here