Hey! I'm still here, honest! Just not posting, and on support! But missing it for a bit so let's just mention a few things for fun.
So I went hiking yesterday and took Opal along. I suppose it really isn't so much hiking as walking and sweating across a bridge. It's the Walkway Over the Hudson State Historic Park which used to be a train bridge and now a pedestrian park. It's quite long but it was just a nice day and chatting with a group of friends, two dogs, and a toddler. A fairly hot day, but luckily we had patches of clouds that would occasionally give us breaks from the sun. Opal definitely got a good work out for sure.
The picture below is of Opal after walking halfway and just plopping down resting. She seemed to have a good day. Funny... I didn't take any pictures otherwise. Just imagine a bridge and water. Or look at the link for pictures of what it looks like.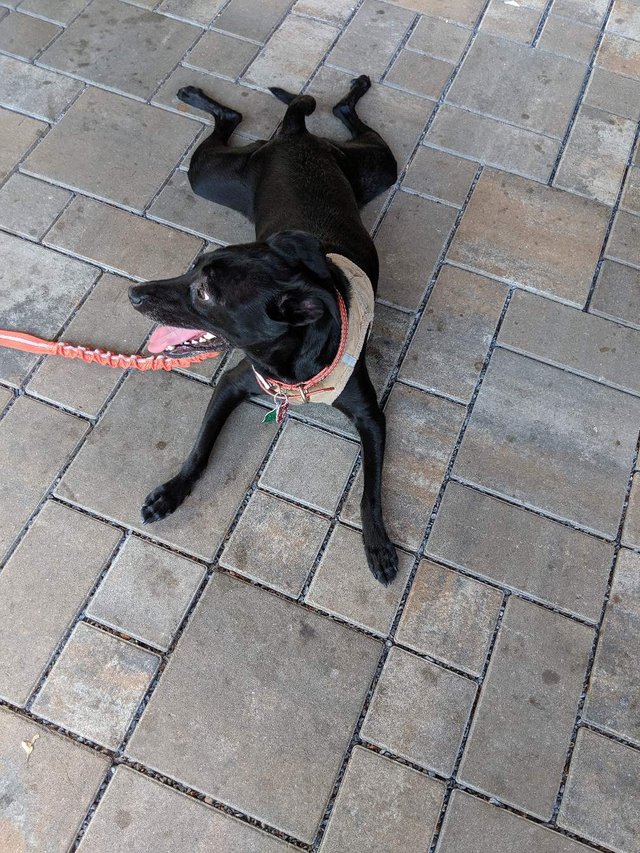 After that we took an elevator from that elevated bridge down to the riverside park (New York side). Whew that is a high bridge (claims to be the highest pedestrian walkway). And found a nice area in a Little Italy nearby for some iced snacks and dinner before calling it a day.
It was a good reset for the long week. Work is just busy and even though you wouldn't be able to tell from my steem activity, I have been quite busy with making more changes and launching more tribe sites.
Also a new version with a few changes merged in from others, you can see the details here.
And here's another picture just for fun.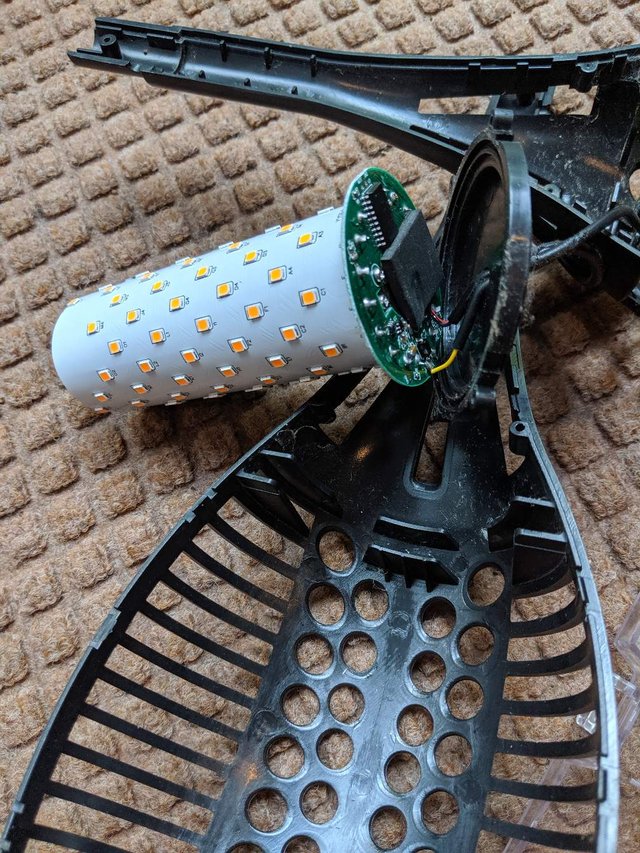 It's a solar powered LED torch, and for some reason it wasn't working so I took it apart, cleaned some cobwebs and found that it was working after all. Maybe the cleaning did it. Dunno.
Anyway, that's all for now, see you all around!
Posted using Partiko Android