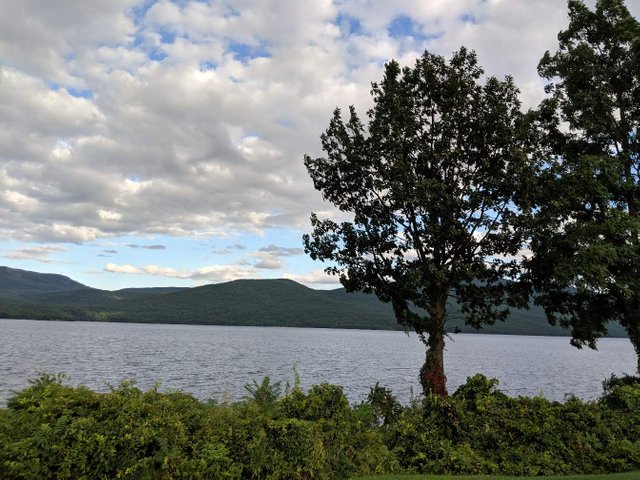 I spent a day or so recently spacing out next to a lake, and it was quite relaxing.
While we were lounging about, we were greeted by a squad of four fearless ducks. They approached us so closely. The sign nearby was clearly marked "Do not feed the ducks". Not that they needed it. Acorns were dropping everywhere and they were happily consuming the ones they were able to crack open with their beaks. And we definitely did not assist them in maybe one or two of those...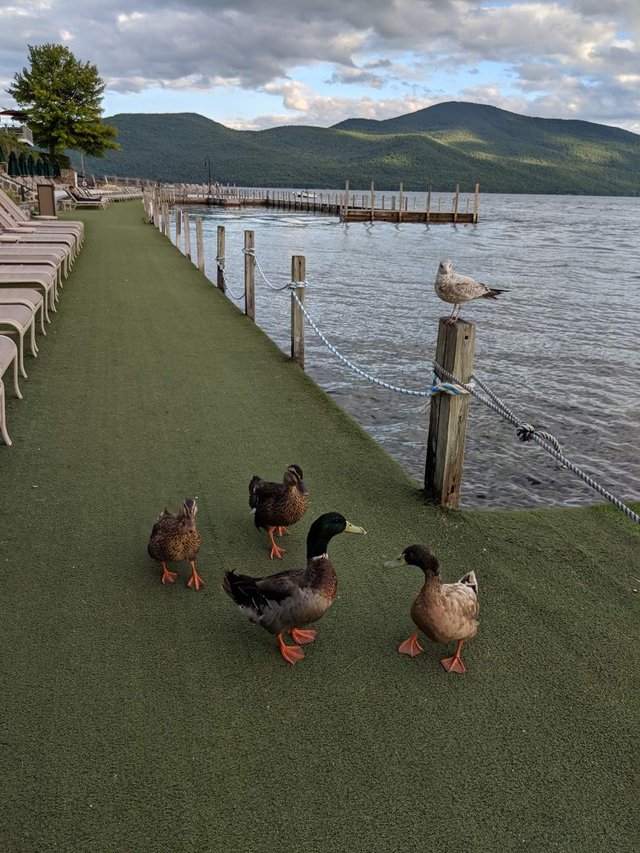 The Fab Five

I also did kayaking in the lake. The waves were a bit choppy from the wake of motorboats, which made it interesting and slightly terrifying. It was a perfect sunny day, and I rowed out to the open lake and spaced out some more. The water was cool to the touch, and the waves were mesmerizing. Unfortunately, the space out time wasn't long. Most of the time was spent in tired paddling.
Lately, I've been mentally tired from everything. The lake was a good opportunity to reset but I don't think it was enough.
Spacing out... so yeah, that would probably have been nice, if I was actually spacing out. Half the time I had the phone in hand (not while kayaking. That was truly a zombie moment), and I'm just flipping around and distracting my brain and also thinking about all the tasks that I have yet to do.
What to do, what to do. Phones are so addicting. And the thing is, I've found ways to handle more and more tasks while on the phone. So sometimes it looks like I'm just playing and addicted to it when in some cases I'm actually setting things up for work. But I don't even know why I do it because it is far less efficient. Oh wait... Sometimes it's to make use of time when I don't have a computer. But that just tells me I need to step back a bit and have better defined times when I am working and not working. Terrible balance right now.
One thing though was that where we stayed didn't have good coffee. So we trekked out a bit and seeked it out. It's still next to the lake.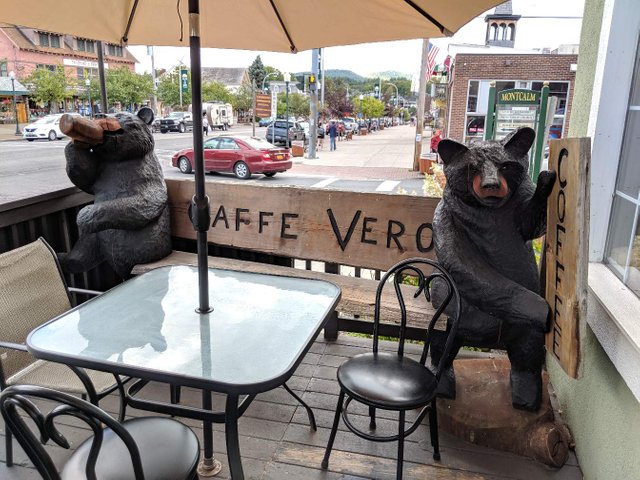 Bears drinking coffee

"Spacing out" is better when you have coffee and bears.
Posted using Partiko Android