FUTURE MEDIA VISION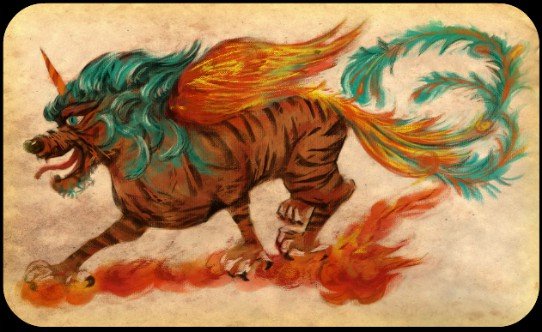 The Project, in short
The Future Media Vision (FMV) is an ambitious project with several subsidiaries, amongst whom the most known are Future Writer Vision (FWV) and Future Gamer Vision (FGV). Future Media Vision's Writer division wants to launch a website, which will be a complete platform for authors.
FWV will be a platform for writers of all skills. Those who are already established will appreciate the exposure, and the ease-of-use of our tools, those who aren't as skilled, will love our trainers, online courses, and all the other resources at their disposal to make their books & novels of greater quality.
Overall, it's the entirety of the career of an author that we're taking in charge. As such, we're not only onboarding writers, but editors, illustrators, beta-readers, ghostwriters, and all the other people who are within the industry of book. A lot happened behind the folds of the clean and clear stories that you will get!
Marketing
Commercials & VRP
Future Writer Vision will not be a "passive" platform. We don't intend to just create a great tool, we intend for it to be used. We will actively seek people who are in the marketing department of the writing industry. This includes, but is not limited to, editors, literary agents, illustrators, and commercials.
Among the commercials, we intend to attract 3 different types of them. The first will be commercials that manage to get us advantageous deals & partners. An example is finding a partner a reduction in mugs so that writers can propose mugs with their book's cover, or an illustration related to their book, to sell to their fans. The second will be more country-specific. We will seek for people who know the book market in their country well, especially China, to negotiate for us the rights to translate the popular &/or requested novels on the platform. As for the third, they're more local, it's small shops where our authors can sell their books/hold signing events.
Part of the marketing will be Future Writer Vision events, where our most popular authors will be available for the public to see. From freebies to hardcover books, we'll make sure that these events are well-spoken about in most of the platforms that involve books, forums, and such.
This takes us to the other position we'll fill: online marketer. Finding which forums, which Reddit, which website, and platform we must be spoken about as a community will be the responsibility of this person, and saying the right words, keeping the community well-informed of all the changes and happy events will be the Community manager's duty.
Now there are the literary agents. From finding talented individuals to checking that they follow their formation/work on their books properly, relay to us their specific needs, and onboard newcomers, these agents are also well-versed in how to skyrocket an author's career.
Community / Fan management
All this marketing will be to garner people to come to our community. However, if it's just taking them in, then we'd be no different than any other platform for books and novels. However, we are willing to be different. Aside from the Community Manager who will overview Future Writer Vision as a whole, people will be able to apply for the position of either "Fan Club President" or "Community Manager".
The first will be specific to an author, and only the most popular authors will need one. After all, you'll need a mass of fans to have a fan club, and therefore a fan club president. The other will be people who ave several authors under their wing, all from the same genre, and with books who garner people of the same taste.
For example, a community manager for authors in the horror genre will not have an author who's writing comedy. They will be in charge of genre fans, inform them of the new authors on the platform who are in the genre they appreciate, propose reading lists, and take back to us the request/needs of the community they are in charge of. Authors falling on their genre will also be in contact with them, such as if the author is sick, and can't update chapters, the fans have to be informed so they won't assume the book has been dropped.
We consider them as part of the marketing, as they are an irremovable link between the readers & the platform.
Customer Service
It may seem strange in the book industry to speak of customer service. At least in Europe, nobody has a customer service specific to books. But since we are different, let's be different all the way to this point.
The customer service will be in charge to receive claims about trouble with items purchased through our platform, and this is specific to us, about the claims against authors. Because despite all the controls we do, there can be troubles nonetheless in this department. Since we will be selling premiums to read chapters at a faster rate than non-premium members, or to read special chapters, then there's ought to be someone for when this turns sour.
You don't see what can turn sour?
Let me give you an example: an author has been publishing a novel everyday without fault, but decides to abandon and doesn't flag the novel as abandoned. You have just purchased a premium for this... but what good does it do you to be able to read in advance chapters that are never going to come? None. So a customer service to contract, that can verify if the novel is really not going to be continued, and either refund you or switch your premium to another novel that is of the same genre, is absolutely necessary for good business.
                 ===============================================================================

I hope that after reading this, you will understand a bit more about this division of Future Media Vision. Future Writer Vision wants to look at the overall picture, and catter to the needs of the writers properly, as to restore "author" to a job position and not just a hobby. Writing can be done in the passing time, but it's also a full-time job with many up and downs, and little recognition so far. I want to change that from the ground up.

The Future Media Vision (FMV) is an ambitious project with two subsidiaries – Future Writer Vision (FWV) and Future Gamer Vision (FGV). We recently launched a token FMVI (Future Media Vision Investment) to expand our project. To support us, you can buy the FMVI token here. We will do monthly buybacks of 20% of the monthly benefit from all FVM's projects.
Post beneficiaries:
@steem.dao
Yours,
@DjennyFloro