FUTURE MEDIA VISION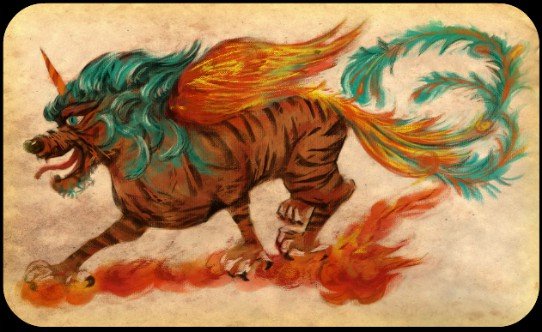 Greetings everyone. I would like to have your opinion on the following proposal I'd like to submit to the SPS Steem system and to Telos proposal system. My point in bringing this here is to discuss with you on the points that you'd like to see expanded/explained, as to make a more in-depth proposal when the time comes.
Please, resteem it as much as possible, as the more people are aware of this future proposal, the more questions/explanations I can answer in the final proposal. Also, I want to see if this proposal has chances to pass, for I'd like to avoid to pay the fees for a proposal that has strictly no chances of passing.
For those of you who don't know what Steem Proposals are, you can see here: https://steempeak.com/me/proposals to have a greater understanding of them. I hope to hear from as many of you as possible.
Have fun, everyone :)
Future Media Vision project
Some history
Future media vision is a community project. At first, there was a huge team of several members, and spanning on different channels, but they were closed as they died slowly. FMV has changed name several times, sometimes had a good reputation, sometimes a bad one, and migrated from one blockchain to another until now.
As the only member of the very original chain, I became the owner of the project, and after discussions with the others, who have ceased to believe it is feasible due to the bear market, lack of funds, and utter inability to garner new people as needed, the project is now solely owned by me.
Set aside the funds problem, I managed to identify the different matters that killed the interest of the community involved despite a broad good reception. All the blockchains that were picked one after another lacked:
updatable smart contracts,
openness to very long-term projects,
proposal system to fund the parts of the project that the members couldn't fund themselves.
And the teams that took on the project also had their own faults, namely:
inability to sustain the project financially,
lack of long-term resilience/voluntarism,
Inability to chunk the project into more seizable parts, which could have led to funding the project,
lack of capacity to communicate around the project.
As I picked back the project entirely in my hands, I managed to find solutions for these points. I first chunked the project into a more doable part, compartmented the different sides, to take care of each one by one, and decided on an overall plan to go from scratch to finish. I also reduced its primary focus, to make sure it's all doable, if not with the budget, at least with time.
Project summary
The Future Media Vision (FMV) is an ambitious project that I now divided in two subsidiaries – Future Writer Vision (FWV) and Future Gamer Vision (FGV). The side concerned by this proposal is Future Writer Vision.
The FWV is a web site that will accept submissions from authors of all walks of life. It will generate income from regular upvotes, token upvotes, special upvotes, purchases, services, and premium membership.
While everyone will be able to submit their webnovels, we will only consider publishers with full novels and those that can meet the one-chapter-a-day requirement for contracts. All submissions will go through editors who will check for quality. After that, authors get per-word payment for every approved text.
The project & Telos
REQUEST We need the Telos funds to create the platform Future Writer Vision, as well as the smart contract related to it and start the project with a sounder base.
Relevance to & Telos role in the system
This project is a bi-blockchain project. Participants in our ecosystem (so not just readers, but also authors, editors, beta-readers, commercials, etc...) will need an account on our platform to interact with it (simply reading will be accessible to everyone, but obviously bookmarks, memberships, etc. need an account). The account will be backed by an account on the Telos blockchain, and it's the telos blockchain that will be the backbone of the users' interactions & purchases, meanwhile, the steem blockchain will be used to hosts the contents of the posts, as to avoid bloating Telos with micro-files for the posts.
Telos will be our account & blockchain payment system. This means that each time a new member creates an account, xe will interact with telos, bringing in a new user for the blockchain. All the purchases from our customers will be either made on the Telos blockchain and go through our smart contract, or fiat purchase, and recorded in our smart contract.
The immediate benefice of Telos will be a growing user base with large awareness-raising of the Telos blockchain among people who aren't in the crypto-sphere, most commonly named mass adoption.
Aside from the sister company which will take charge of the financial conversion, the main business will be in France where I am in contact with Patrick Verechere, the deputy in charge of the 8th district of the Rhône Region, and active member of the Parliament. He is very receptive to all blockchain projects, and not closed to cryptocurrencies ones, as long as they comply with the laws & does not serve as a tax-avoidance. FMV works on satisfying all the requests, which is why we are going to use Telos which allows modifications/deletion of files/contracts if needed, as the backing technology for FMV.
The steem blockchain is a trickier matter because it doesn't allow this deletion, hence why what's going to end in the Steem blockchain (and be deleted from the Telos IPFS system) will only be works we consider as final, and which cannot bring concerns even at a later stage. This transition will allow for lower IPFS needs, also lesser use of bandwidth & CPU usage on Telos, freeing space to welcome more new users into our system.
At a much later stage of this project, an agreement with the different towns in the Rhone, and some in the periphery of the Rhone region, will be to open buildings to harbor Vision Media activities as part of a social program, such as group sessions for writers, lessons one-on-one for writers, and even meeting place with beta-reader, but also for readers to come and buy paperback version of their favorite books, group-discussions, and other community actiivies that are related to Future Gamer Vision, and Future Blogger Vision, two other departments of the Future Media Vision project, which aren't relevant just yet.
So by helping us collect Telos now, and helping us founding Future Media Vision's writers' front-end, you are helping to take a step toward the mass-adoption of Telos too. A report on how the funds have been used will be submited frequently through the front-end we'll create, as we intend to put great clarity on where goes each cent for all the expanses. In that aspect, we will put in place a system that will bring to approval all the expanses, allowing people to make a counter-proposal, to propose alternatives to what's proposed (for example, if they have a cheaper provider/better quality provider, better idea, etc...)
As this is a project mainly on Telos — the steem blockchain is involved in the project, and will also benefit from new influx of users, purchase of tokens to stake for curating the authors, etc... but will not be the primary residence of Future Media Vision — we have decided to put our proposal here.
The first funds will be used to:
Pay for the planning & coding of the Smart Contract managing Future Media Vision
Pay for the coding of the website of Future Writer Vision
Future Writer Vision Project & Steem
Relevance to & Steem's role in the system
Steem is a blockchain who has high efficiency for social blogs, however, its members have become extremely exigent, and downvotes are easier to come by, so we have decided to balance the load between EOS's IPFS, and Steem blockchain by having he authors from Future Media Vision post their final work on steem blockchain. To enhance the experience, encourage networking & provide a smoother and better experience such as enhanced tools to interact with frequent upvoters, auto-follow them, and reminders to comment back on those who interact through comments with you the most.
We also have the duty to make that experience pleasant and to protect our community from online bullies, especially if they are powerful ones. In this end, all downvotes to our members will be reviewed, and if it affects their interest, counteract the abusive downvote & not take it into account in how the post is displayed on our system. Normal, non-abusive downvotes will be taken into great consideration, and a warning may be issued to the poster for the offensive content.
Aside from authors, all the members of our ecosystem will be encouraged through help & in-app means such as to-do lists, access to an address book of proofreaders, and various documentation accessible from our apps & portals (thesaurus, dictionaries,etc...) to support their activity, such as for example, informative posts about the latest tendencies in books, and tips & tricks for the job of Literature Agent, or even more personal blogs such as hobbies one.
So steemit will support part of the social part of Future Media Vision. Its main use will be for the Future Blogger Vision department, where we're going to onboard professional bloggers. The number of people onboarded on steem and the quality of their publication will get higher through a natural process of recruitment & fanbase building.
Since Future Media Vision will onboard professional under contract along with amateurs looking to monetize their hobby, and provide professional-grade tools and commercialize the works of their people, the quality of the posts is expected to be high and to bring value to the steem token, as well a popularize the steem blockchain itself. It complements TLOS who's having the smart contract by providing extremely well-honed and battle-tried features for the social media side of all Future Media Vision's department, allowing artists & other people to have social media threads.
The first funds will be used to:
Pay for the planning & coding of the account-maker feature,
Pay for the integration of steem into the website of Future Writer Vision
Two Chains that meet in the middle
Account Creation
The "paid case" of account creation, then there isn't too much of a problem. When the visitor pay to get a premium account, then the price will be that of an EOS + Steem account, and some features will be enabled from the start such as advanced chapter availability, reductions on goodies, and frequent freebies as budget allows. The method will be to create a Future Media Vision account, and link generated keys & accounts to it from both chains. When it comes to the free accounts, on TELOS' side, there is a way to get a free account through an SMS, as for Steem, the solution isn't currently tackled, which means that Future Media Vision may have to pay for it until a more sustainable solution comes to be.
Complementary technologies
On one side, TELOS will allow files to come and go between our users, to be shown on the website in a temporary state, and to be modified without the permanence of information, allowing an eventual deletion if the material is legally troublesome. And on the other, the steem blockchain will allow us to serve the content to a broad viewership, in a network of already established quality-seeking communities.
Smart-contract wise, due to the fact that Vision Media Future is a growing project, EOS will allow for evolution and changes as deemed fit, which allows for adaptation to laws and legislation, in this aspect STEEM's smart-contract wouldn't do for our needs.
When it comes to the token and reward, staking TELOS and using the staking income as our reward pool will bring a stable income to our authors & bloggers. It also reduces the risk that accompanies Steem's recent changes in creating a separate downvote pool. In an effort to reduce the downvoting in our community, we have decided to rename that function as "Flag as abuse". We will also be renaming the upvote as "Vote & Support," which will show the true use of these two steem functions. To complement this, we'll show the "Like" and "Dislike" buttons, which will be counted separately from upvotes and downvotes. This system will allow us to pay fairly our authors, without the risk of a downvote ruining their income. It will also reduce the impact of reputation on their income.
While we are using decentralized means, Future Media Vision remains an organization, with a hierarchy and will, in time become a start-up with the capacity to take justice actions to protect the intellectual rights of our authors & employees, so the content we'll serve on our website will be clearly demarked as "Affiliated Authors" and "Authors". The first will have a stable income, and their works will have gone through quality checks and approval, while the laters' publication will go through a single round of checks, and be approved unless extremely offensive content is present.
A single account that manages it all
For people, having so many accounts (TELOS, STEEM, Vision Media Future) is a hassle. That is why the TELOS and STEEM account will be managed by the application on the background. To the user, only their Vision Media Future's account will be presented to them. A good old password/username along with a 2FA for those who really don't want to be hindered by the security, and a physical card to access to our buildings' features, such as the universal exposition room, (a room where you can see digital arts on the walls) will be available. For those who want to be more in control of everything will be proposed.
Our authors, as well as the members of the ecosystem, will be receiving the different cryptos, and they will have the choice to "cash them out" or use the tokens to pay for services on the website. All the same, thanks to the gateway picked for this project, it will be possible to purchase crypto in order to use the different features of the website. As a result of the use of both the Steem and TELOS blockchain, it becomes possible to create a stable income with perks for those who spend more effort on their social media status.
Ark Blockchain & Vision Media Future
The Ark blockchain & its actors were the earliest believers of this project. However, their best use was for the Future Gamer Vision, which is beyond realizable with the budget that the Ark proposal committee had. The proposal we made also was too low compared to how much such a project would cost, and the result that can be shown in the early stage that the first game was at.
As a result, this project is advancing slowly in the background and is one of those that will be used to expand Future Media Vision once the Writer division is fully out on the open. I mention it on this proposal so that those who are also part of Ark knows that this project they partially funded is not dead, just slowed off greatly due to the sheer lack of budget. Today, I have the possibility to advance Future Writer Vision, which by all means come out with a short period of time, and therefore, I advance it. The Ark blockchain's specifics for the gaming division is not forgotten and still remains. As such, it will come to life as I will be able to hire developers with part of the writer's division benefices.
Future Media Vision other divisions
FMV doesn't only have the Writer division, though it's our vanguard project. Gamer, bloggers, and visual artists also have a division of their own, but due to what's mentioned above, those divisions are on standby until I've properly launched the writer division. As our benefits augment, we are going to tackle the challenges of other media sources. Music and video bloggers will also have their division.
The planning for those divisions are leaned, but not fully developed (aside for the gamer division, where the first game is pretty much finished in terms of planning but doesn't have the funds to start just yet). The coherency of the FMV lies in that we tackle media. Be that books, journals, painting, etc. We'll aim at providing a professionalization of art without limiting its creativity, and to mix together both amateurs and professionals.
Events will be organized by division, some nationals, some internationals. The Future Event Vision Festival should be the most prominent one, where all kinds of artists and media figures will be proposed to attend. Yet again, this event while already outline, is still not in the close enough future to be discussed now.
The return for each blockchain
If the SPS steem proposal, or WPS TELOS proposal pass, (or if both pass) Vision Media Future will dedicate funds to each of those systems, in order to support further coming projects and help them start the same way as it helped us start.
If the funds are only partial
We're going to make use of the funds we have to boost the most critical parts of the development, and continue advancing, even if a slower pace, once we have arrived at the final destination.
To help regardless of the status of this proposal:
There's the Future Media Vision token that you a get from the steem-engine dex, and you can also propose your talents. We are in dire needs of programmers who can help, as it's the one talent that is too lacking on this project (as in just so many projects overall). With a developer interested in investing his time in the project in exchange for a part of the benefits, it would naturally cancel the whole need for funding, as I have contacts & competences for the rest.
How much do we need?
3000€ for the smart contract, design, coding, deployment, bug fixing if any, (TLOS)
5400€ for the creation of the platform (3300€ on TLOS side, 4100 on Steem side)
1400€ for the updating / expanding both C# libraries (700€ on Steem, 700€ on TLOS)
so: 7000€ on the TLOS side, 4800€ on Steem's side.
About the C# libraries: both TLOS and STEEM have a c# library, however, they do not cover all the necessary operations, nor are they documented/commented, which we will do before putting them on GitHub and proposing these as PR and nugget packages to make it easier for other developers. We will also expand them with modules such as SteemSQL or SMS account creator for TLOS, I'll also actively spread their use for blockchain projects at entrepreneurs meetups which I frequent.
What's given by FMV?
With the website running, I'll be able to immediately onboard the people who are interested in it. This is a very large project, and many are interested, which will make it work quite well very soon, allowing me to quickly gather a team, and have people who are by my side to go on with it.
We'll do the marketing/recruiting of authors, onboarding them on both chains, and educating them about each blockchain,
As soon as profits are made, both proposal systems will receive part of it,
We will actively recommend both chains to indie game studios, and make their adoption easy for them.

The Future Media Vision (FMV) is an ambitious project with two subsidiaries – Future Writer Vision (FWV) and Future Gamer Vision (FGV). We recently launched a token FMVI (Future Media Vision Investment) to expand our project. To support us, you can buy the FMVI token here. We will do monthly buybacks of 20% of the monthly benefit from all FVM's projects.
Post beneficiaries:
@steem.dao
Yours,
@DjennyFloro