When it comes to 24 hours STEEM volume in Huobi exchange in the recent, the volume has been increased since Dec, 2021.
STEEM/USDT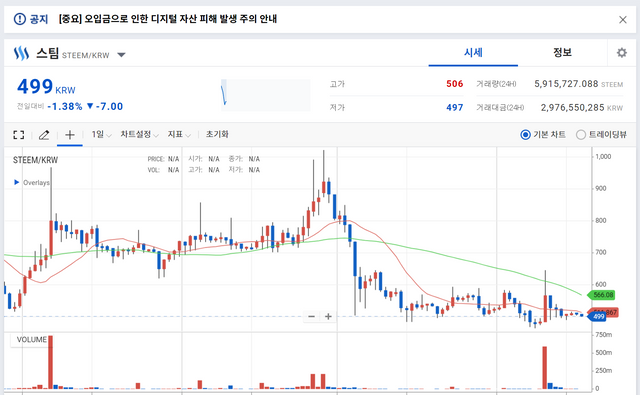 6 days ago, 24 hours STEEM volume in Upbit exchange had reached around 590 millions STEEM. However, STEEM supply is now 390 millions in approximate. STEEM holdings in Upbit is now 140 millions, which means that 24 hours volume is more than 4 times of STEEM supply.

I think it's related to Justin Sun's resignation of Tron foundation. He bought steemit.inc and 30 millions STEEM in 10 millions dollars 2 years ago. When he exits, he might be selling them to an other company or foundation.
If yes, it could be a Chinese insider who can know about the news may buy STEEM a lot, or a Korean market maker in Upbit can do that. If not, is it going to be relaesed a good news or web 3.0 coin market trend?