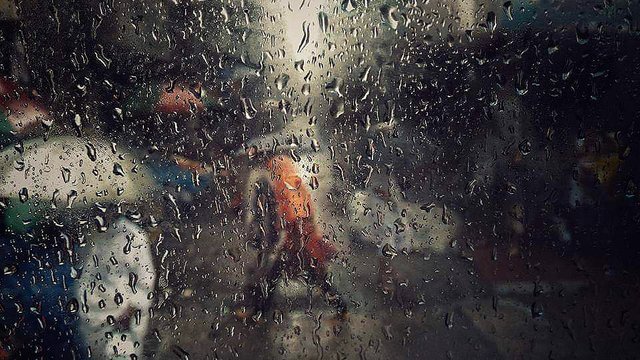 Hello Everyone,
I found another good click from my Photo Gallery. In this post I am going to share a Rainy Moment which was captured by me.
This photo is so meaningful. It's just a wet window of a local bus. I was on the bus and the rain started. When the bus was stopped by a traffic jam then I clicked this awesome moment.
The photo has two different kind of meaning. The Insided person of the window was enjoying the rainfall and it was also a relaxing moment for him. But on the other side, the passersby were trying to go to their own destination without any hesitation. That's why they're running to stay dry. By the way I was the insided person of that moment.
I can remember that awesome day. As a student I love the Rainy season most. Because on that season I have got a reason to not go to my classes. Hope you all will like my capture.
All images, photographs, and content are my own, unless otherwise noted.
Device Details
| | |
| --- | --- |
| Device Model | Xiaomi MI Note 3 Pro |
| Camera Details | 16MP Rare Camera |
| Editing App | SnapSeed Photo Editor |
Thanks to @ntopaz for creating this awesome platform. Thanks to @steemterminal for guiding us as a #redfish. Specially Thanks to @wesphilbin sir for his biggest support.
Thank you,
@insense