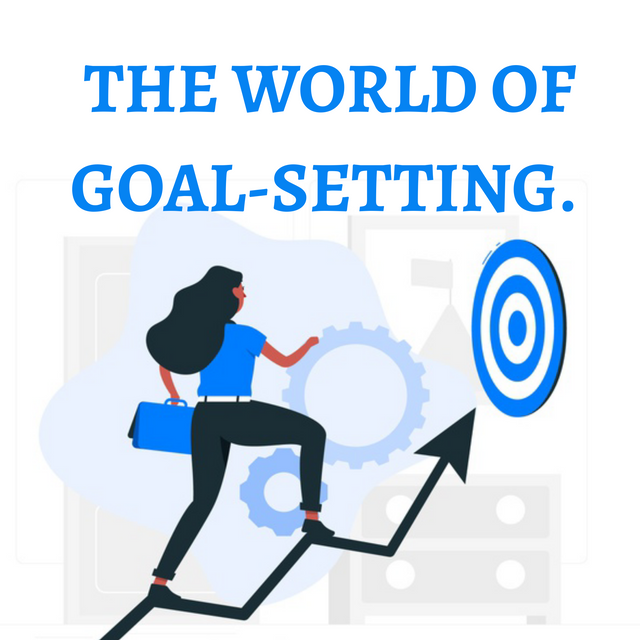 Generally, goal setting refers to the systematic act of bringing the ideas about your ambition from your head to a plethora of tasks to guide your actions. Sounds like rocket science, right? Ok, let's clarify...
Goal setting is the simple act of setting goals that guide your actions and lead you to a definite destination.
Over the years, the principle of goal setting has been recognized as one of the foremost principles that guarantee success and propagators of this belief are not wrong.
This is because several seemingly beautiful actions line up everyday all vying for our attention and since we cannot do them all, it behooves on us to deliberately choose the ones that would ensure our success and move towards them by first, setting precise goals that bring the success we desire.
The reason why people are not as productive as they would have been is largely because they do not have set goals. If you're going to be that awesome person who excels in their career, relationships, businesses, you would have to start setting goals to that effect.
Please note, that while setting goals is beautiful and important, it is not exhaustive in the hierarchy of success. Set goals must be backed with accurate actions to ensure success.
A goal sounds like something you're going to put in actions to ensure success.
A goal must be specific, attainable, measurable, time bound and realistic.
And you do not set goals above your capacity. What this means that if you do not have the natural capacity to bring that thing to pass, it is not a goal.
It is a miracle waiting to happen.
Your life will depend a lot on what you make happen, not only on miracles.
Miracle is God's intervention for courses we can't bring to pass... And they don't happen all the time.
Thanks for reading. Next we will look at the Important of Goal Setting.