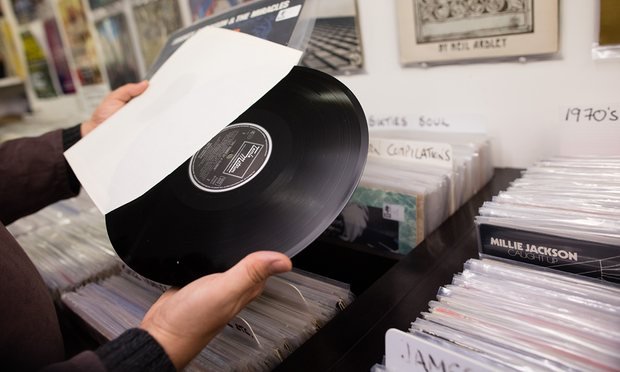 Records sales hit £2.5m last week compared with £2.1m for digital, with surge partly attributable to Christmas gift buying 
 It was once a pastime dominated by audiophile dads and nostalgic hipsters. But last week, for the first time in history, the amount of money spent on vinyl records in the UK overtook that spent on digital downloads.Vinyl sales hit £2.4m last week compared with the £2.1m made from digital music purchases, further proof that record shopping has gone mainstream. 
 The interest in buying a physical format of music on vinyl has experienced a resurgence in the past 12 months. This time last year, vinyl albums made £1.2m while digital ones made £4.4m. Vinyl has also experienced eight consecutive years of growth, despite almost dying out around 2006.