Hello, Steemians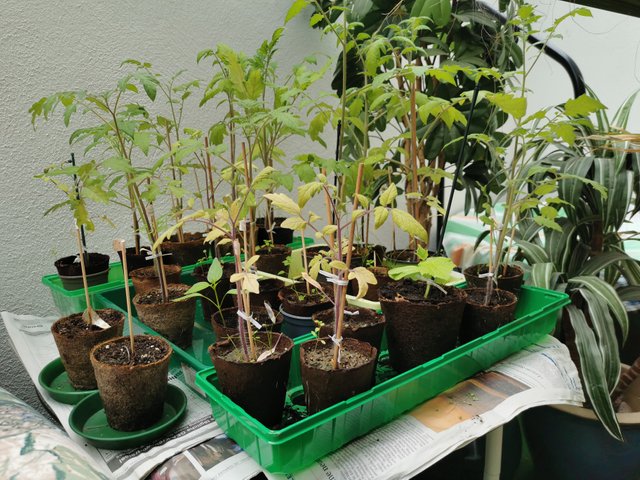 Small plants on stand-by
It's still a bit chilly here and you have to be careful with planting until after the ice heaves, which are between 11-15.5. 2022.
During this time it can freeze again quickly.
The winter garden is just the right place to store small plants.
Lovingly grown from small seeds, this assortment of different tomatoes is waiting to be used.
They are meant for 2 friends who didn't have the time or space to grow them themselves and they will be picked up at the weekend.
Last year we had a great harvest and hope that this year will be even better.
We put them in a greenhouse as this offers protection from the cold and there are already 10 of them in use there.
The next report will also come from this greenhouse.
This much can be revealed in advance, there are also two tender cucumber plants in the game.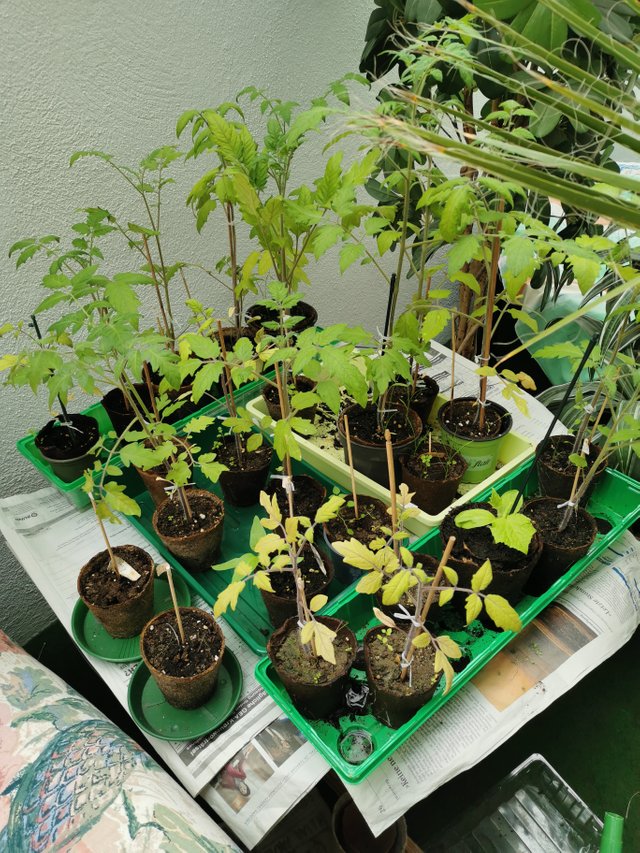 If you want to know what's going on here tomorrow, then you should