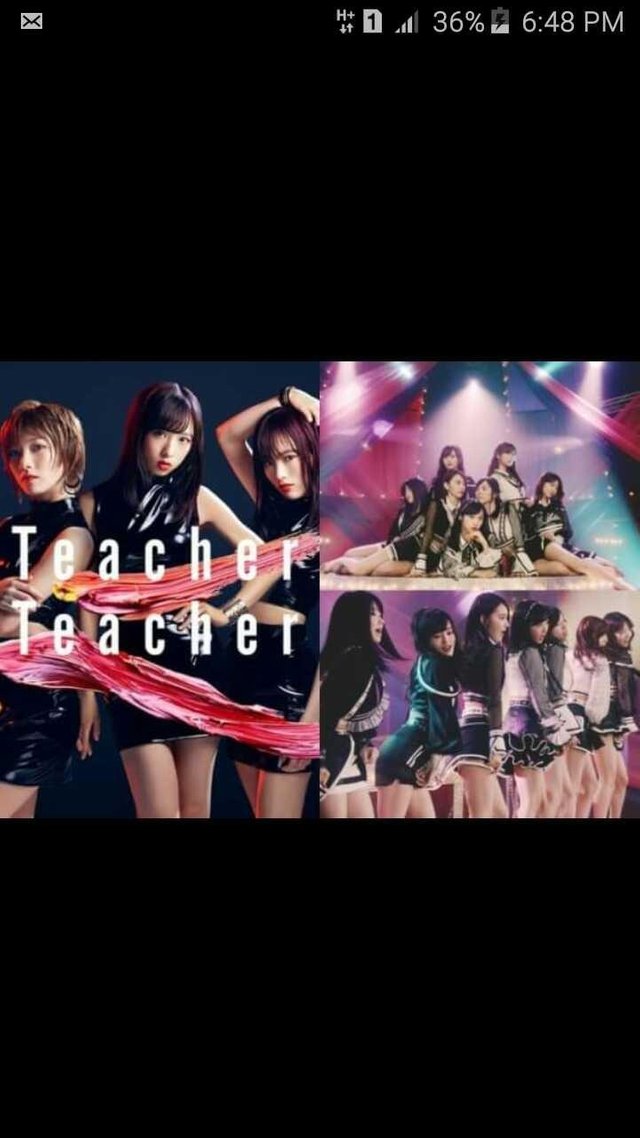 AKB48's new Summer Banger, "Teacher Teacher" is the World's best-selling Single!
Japanese top-selling Group AKB 48 does it again and debuts at n°1 this week on the Global Track chart!. It's their 29th global no.1 hit! Madonna and ELVIS PRESLEY still rule with 22 global no.1 hits, The Beatles are 2nd with 21 and Michael Jackson is 3rd with 13 n°1 Singles on the global Track chart since its inception.
"One Kiss" by Calvin Harris and Dua Lipa slips to N°2 this week after 2 weeks at N°1!
Ariana Grande's "No Tears Left To Cry" slips 1 spot to n°3 after debuting at n°1 on the Global Track chart just 7 weeks ago!
New entry at n°4 for Maroon 5's "Girls Like You" ft. Cardi B. It's the 2nd highest new-entry and the 3rd single from the Group's album 'Red Blue Pills'.
Drake's "Nice For What" which topped the Global Track chart for 2 weeks, slips 1 spot to n°5!
New entry at n°6 for Cardi B's "I Like It" with Bad Bunny and J Balvin while Post Malone's "Psycho" with
Ty Dolla $ign slips 1 spot to n°7.
marshmello's "Friends" with Anne-Marie slips 3 sots to n°8, Shawn Mendes' "In My Blood" rises one spot to n°9 and closing this week's Top 10 on the Global weekly Track chart is Post Malone's "Better Now"!
crd by@Tonituntun