And it wasn't the best show, but still a lot of fun. It was weird because their singer couldn't make it, leaving the rest of the band to fill in with words they didn't know.
They did write and perform a play, which was at entertaining as it was confusing. They had a woman fill in for the make singer, calling her by her name.
And yes, that's a child's drum set here's playing.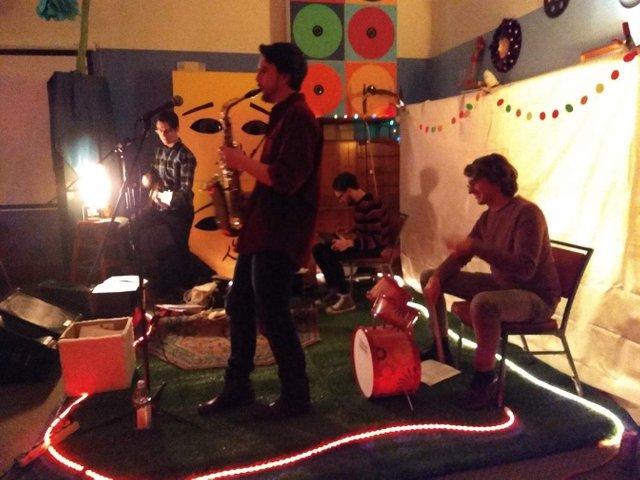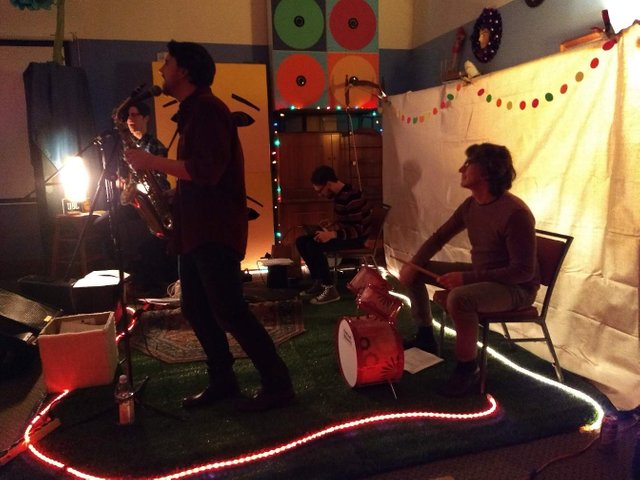 Posted using Partiko Android