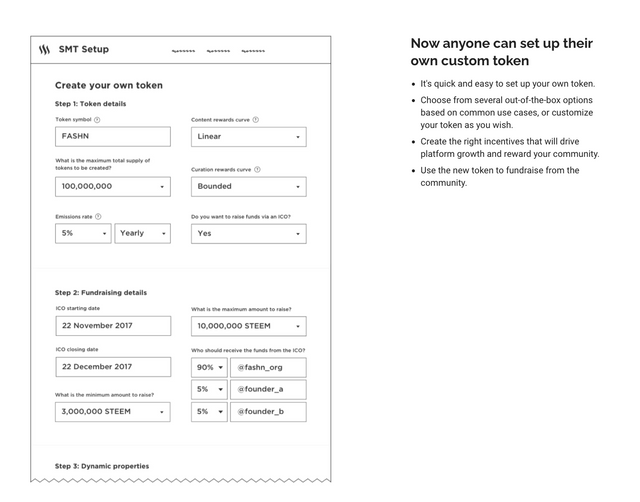 Do you remember SMT (Smart Media Token)? We heard that Steemit inc. is not actively developing this platform. We still believe that this could have been a game changer platform if they had launched it on time.
Two days ago, the HUNT team initiated the pre-sign up for Mint Club - a smart token building platform that has no need to code and provides instant liquidity. With this platform, anyone can launch a smart token with just a few simple clicks.
Check the official announcement here - https://steemit.com/mintclub/@steemhunt/mint-club-pre-sign-up-starts-now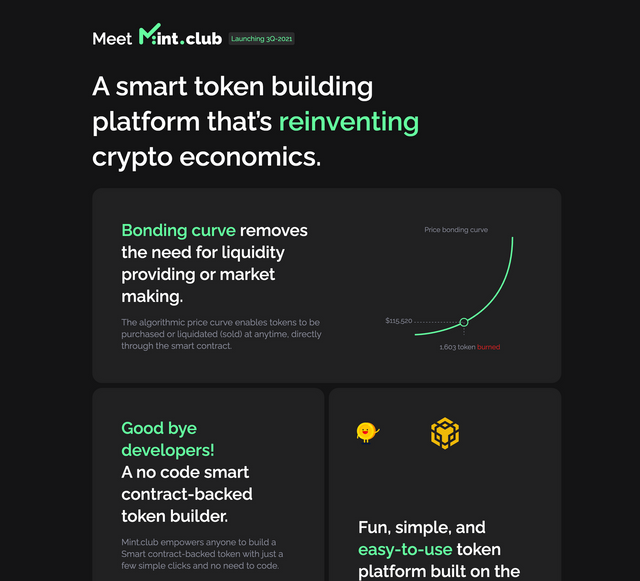 Yesterday, we got some interesting feedback about the utilisation of the Mint Club for Steemians. Even though the Mint Club tokens will be based on the Binance Smart Chain (BEP20), they can be easily used for Steem users, which is similar to what SMT was trying to accomplish.
For example, we think it could be used as:
Steem voting bot tokens
Community tokens that back the value of each Steem community
Steem DApp tokens
Fan tokens for influencers on Steem
Goods/services marketplace on Steem
Prediction game tokens
…
The most promising part of Mint Club is that you don't need to code to make your token, and also there's no need to set up any DEX liquidity pool. We believe that this can be a great tool for Steemians to expand the scope of their Steem accounts.
Sounds interesting, right?
So, we decided to run a Steamin ONLY exclusive airdrop event for MINT token!
Apply to MINT Airdrop ONLY for Steem Users!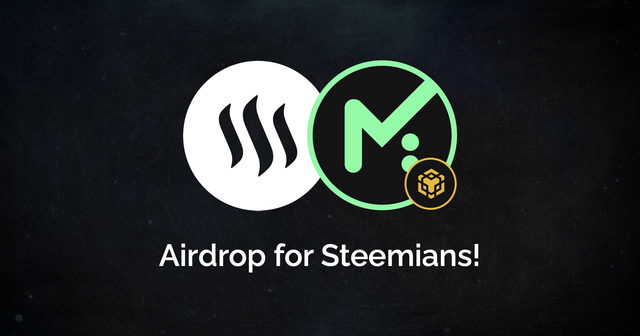 Complete the general MINT airdrop application first (https://mint.club/airdrop) and write up a Steemit post about your token idea. Any interesting ideas are welcome.
Once you make all the valid applications for this event, you will get an additional 2,500,000 MINT tokens in addition to the general airdrop reward (the airdrop tokens will come from the team's matching swapped MINT).
How to apply
Resteem this announcement post
Complete the MINT Airdrop form first 👉https://mint.club/airdrop
Write up a post about the Mint Club token plan. In your content, please add the following information:
💡 Your Mint Club token idea
📷 Include the screenshot of your airdrop application result
🔗 Your airdrop referral link (e.g. https://mint.club/r/9uaz0rc)
Add #mintairdrop on the tag of your post (we won't be able to find your article if you don't add this tag!!).
Airdrop Amount
Once you complete the general airdrop form and write up the Steemit post successfully, we will send 2,500,000 MINT tokens to your BSC wallet. This is an ADDITIONAL airdrop to the general application that you've submitted.
Schedules
Application ends: July 9th, 2021, 24:00:00 KST (Content posted later than this time will not be considered).
Award token distributions: within 3 days after the application ends
Terms
Apply to the airdrop ONLY when you agree with the following:
You must agree with the General Terms and Protocol Disclaimer.
Your token idea should not violate any laws in your jurisdiction.
You must provide a valid referral airdrop link. We're not liable for any loss of your tokens.
You must have sufficient knowledge and experience in blockchain or cryptographic tokens and other digital assets, smart contracts, storage mechanisms (such as digital or token wallets).
---
Mint Club Pre-sign up 👉 https://mint.club/
Mint Club Docs 👉 https://docs.mint.club/
Telegram 👉 https://t.me/mint_club
Twitter 👉 https://twitter.com/MintClubPro