Peace Splinters,
Death cards are representing both teams in the arena. The legendary monsters couldn't be used in the battle, but I have organized a great surprise for my opponent.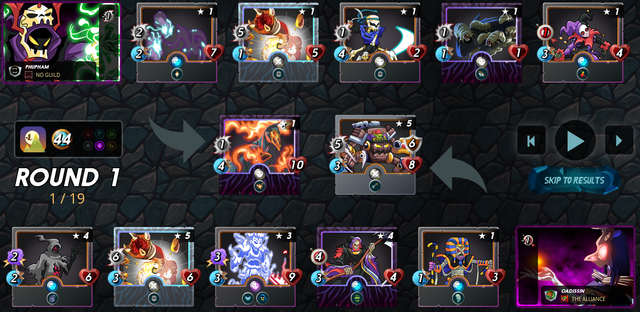 Goblin mech is my favorite card to be positioned in the front line. Grim reaper has the firepower to neutralize two or three enemy monsters before being taken down. Phantom soldier is perfection in this configuration of battle due to his abilities.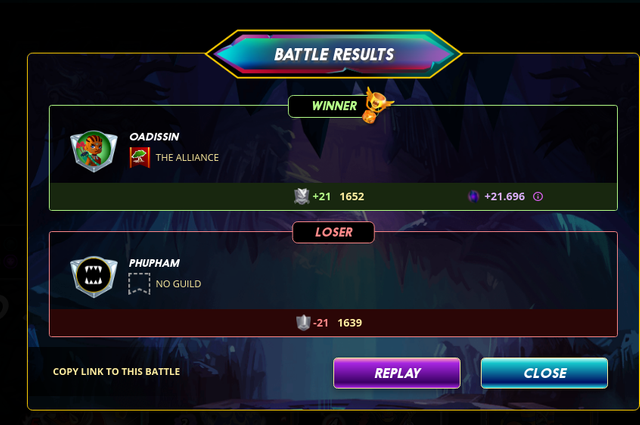 My strategy worked well. To be honest, my collection of cards on the board were quite superior compared to the opponent. So it is worth mentioning the bravery of his selection.
If you appreciate this post, I invite you to explore more this blog and get acquainted with my collection of publications.

More about Splinterlands on the official telegram group Splinterlands Telegram
I invite you, dear readers to share in the comment section whatever suggestions or questions you would like to ask.

You are interested in playing Splinterlands and don't own your account, click on the link below to start your exploration of this exciting board game.
Check-in for free here my referral link


Warm regards