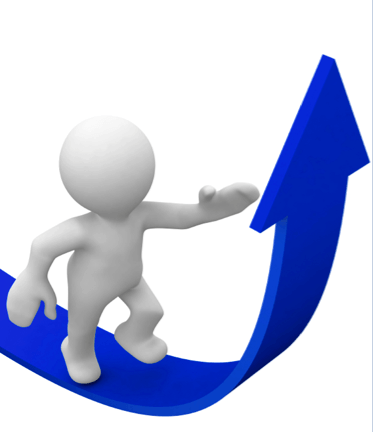 Advance: In this article we are going to explore what personal development is, why it is considered so important, how it can transform the existence of people and how you can start exercising it.
We can start by saying that personal development and personal growth are the same thing, it is a set of steps that will allow us to see things from a new point of view, have a new attitude and best of all, it will help expand our capacity and potential.
When we have new thoughts, we open our minds to other aspects, you start to proceed in a new way, the new thoughts lead us to new projects, and once we have them in our mind, that is when we will begin to see the real changes. . In other words, new ideologies lead to new results.
If we change the way we see things, the world, life, rest assured, all this will change shape. But if we continue with the same thoughts, it is most likely that we are not in line with the change.
Personal development or human development is necessary for us to have the ability to know ourselves, to get rid of bad habits, and to accept methods that make us develop new thoughts.
Awareness is the entrance to personal development. Awareness is when we know what is happening around us, in ourselves, in others, in short, it is knowing how to listen to ourselves and to listen. When this happens, we value others and ourselves, and that is when we begin to see our life with more meaning.
Personal development will definitely change our life, a whole new world is presented to us, we see everything around us from a new point of view, we know ourselves, our fears disappear and we love our life.
Thanks for reading

Esp.
Avance: En este artículo vamos a explorar lo que es el desarrollo personal, por qué se considera tan importante, como puede transformar la existencia de las personas y cómo puedes comenzar a ejercerlo.
Podemos comenzar diciendo que el desarrollo personal y el crecimiento personal es lo mismo, es un conjunto de pasos que nos va a permitir ver las cosas desde un nuevo punto de vista, tener una nueva actitud y lo mejor de todo, es que nos va a ayudar a ampliar nuestra capacidad y potencial.
Cuando tenemos nuevos pensamientos, abrimos la mente a otros aspectos, comienzas a proceder de una nueva forma, los nuevos pensamientos nos llevan a nuevos proyectos, y una vez que los tengamos en nuestra mente, es en ese momento cuando comenzaremos a ver los verdaderos cambios. Dicho en otras palabras, las nuevas ideologías, acarrean a nuevos resultados.
Si nosotros cambiamos la forma de ver las cosas, el mundo, la vida, tenlo por seguro, que todo esto cambiara de forma. Pero si seguimos con los mismos pensamientos, lo más probable es que no estemos en consonancia con el cambio.
El desarrollo personal o desarrollo humano es preciso para que tengamos la capacidad de conocernos a nosotros mismos, de deshacernos de malos hábitos, y acojamos métodos que nos hagan desarrollar nuevos pensamientos.
La toma de consciencia es la entrada al desarrollo personal. La toma de conciencia es cuando sabemos lo que pasa a nuestro alrededor, en nosotros mismos, en los demás, en pocas palabras es saber escucharnos y escuchar. Cuando esto sucede, valoramos a los demás y a nosotros mismos, y es cuando comenzamos a ver nuestra vida con más sentido.
El desarrollo personal definitivamente va a cambiar nuestra vida, se nos presenta todo un nuevo mundo delante de nosotros, vemos todo lo que nos rodea desde un nuevo punto de vista, nos conocemos, desaparecen nuestros miedos y amamos nuestra vida.
Gracias por leer.