My vehicle just broke the serpentine belt while I was traveling 200 miles from home. Thanks to @bluerthangreen, I should make it back tonight.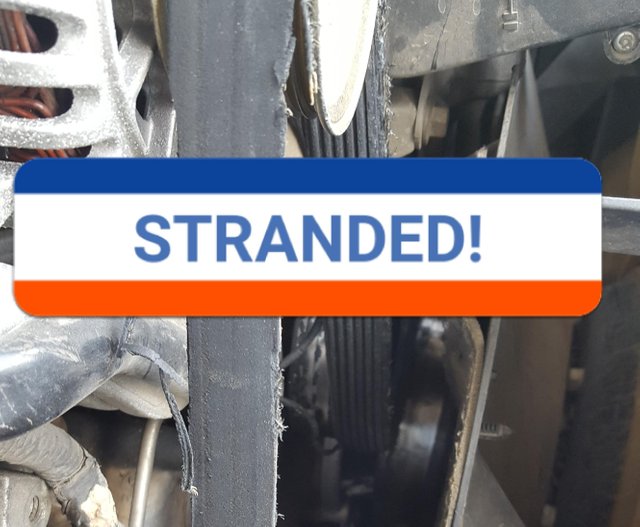 Oh noes!
The belt is shredded. Thankfully, I was able to make my appointment, but I had to drive about 10 km with no power steering, no power brakes, and no water pump. It was close to overheating, but I think I made it ok.
It was mostly freeway driving, which helps, but the outside air temperature here was around 32 C, or 90 F.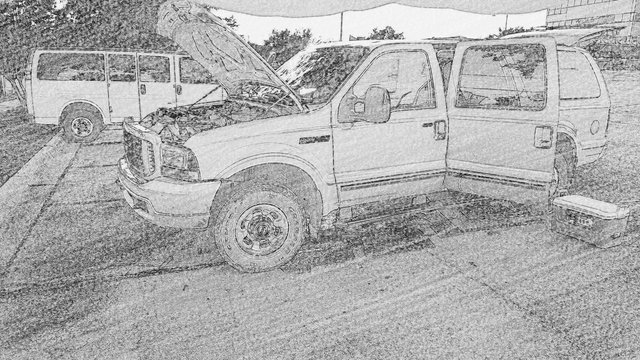 Oh, and did I mention I was driving this big Ford Excursion? The king of SUVs?
This thing is hard to stop without power brakes. Turning the wheel of an 8000 pound behemoth (4 tons) isn't a walk in the park.
Anyway, I gathered up some tools and a new belt, only to discover later that it was not fixable without taking it to a shop.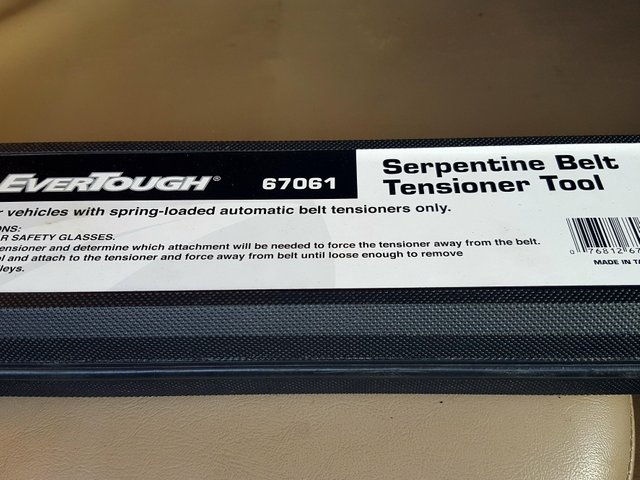 a lot of good this did me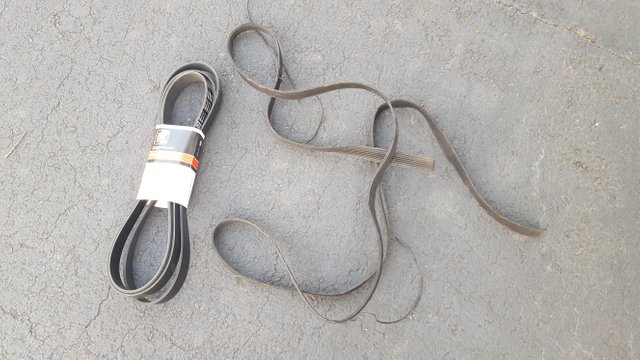 and this :-)###
Now, astute auto mechanics may have noticed on the first picture that there is a crooked pulley behind the frayed belt.
I am not a good mechanic ...
So I did not notice either until after my trip to get parts that the truck was not fixable on the side of the road.
I hope @bluerthangreen gets here soon!
He's bringing his 1 ton and a gooseneck trailer to haul this beast home. We've got a long night ahead!
STRANDED