Why New Year's Resolutions Are Bullshit
I love New Years, which is a strange thing for me to say, because I don't really love anything - not my friends, not my family, not Raymond, nothing.
Or it could be that New Years is like the cool after party to the awkward family gathering at Christmas, where you're conflicted between wanting to get black out drunk to numb yourself to the banal conversations, and refraining from drinking too much because some of your cousins have turned out to be pretty hot and you don't want to end up doing something stupid (if you can't relate here, I'm not weird - it's not my fault your cousins are ugly).
New Years is a different story - the lights, the music, the drinking, the dancing, the fireworks and hopefully, I won't have to come back and edit in 'the terror attacks' to this list. I'm generally quite introverted, but at New Years, I can position myself next to a pretty girl who's not my cousin during the countdown and score a pash like the best of them.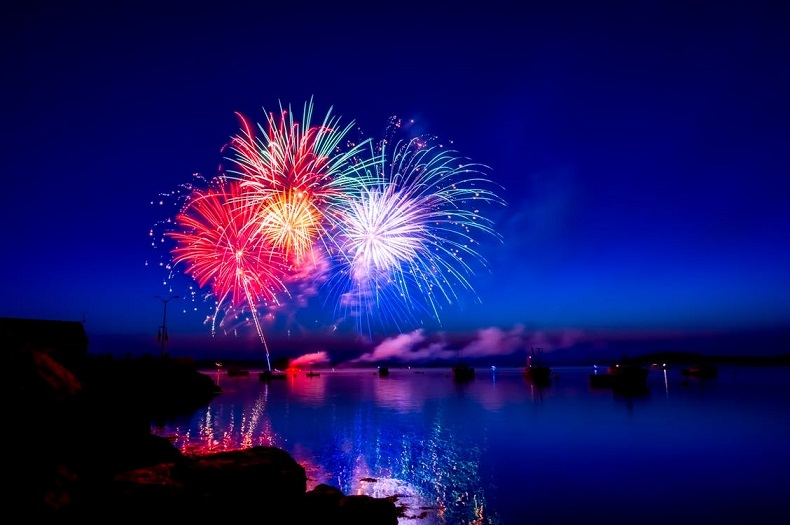 Be honest, when was the last time you saw fireworks sober?
But if there's one thing I hate about this time of the year, its New Year's Resolutions. This practice is balls and whoever came up with it can go choke on a fat one. For those of you foreign to this western tradition, it involves setting some lofty goal where you're guaranteed to give up on by about mid February, only to remember suddenly late December and attempt to cram in an entire year's worth of work into 3 days and failing. It basically like our attitude towards education.
So here's a list of some common New Year's Resolutions and why they suck:
Common New Year's Resolutions
Lose Weight - Over the past 5 years this has been my resolution, and during this time I've put on maybe 30 pounds. It's demoralizing in retrospect, as right now, I'd love to be at the weight I was 3 years ago, which evidently, I'd considered to be too fat already. It gets progressively worse the more I resolve to fix it year after year - it's very much the Michael Jackson approach to nose jobs and it's doomed to failure.
Improve Personal Relationships - A friend mine makes this resolution invariably every year. He tries to mend his relationship with his girlfriend by buying her all sorts of gifts, but this comes at the cost of his relationship with his wife. The point is, if you're somebody who is resorting to New Year's Resolutions to sort out your relationship problems, you're probably going to need more help than that. I'm just saying resolutions or not, don't be surprised if your girlfriend still doesn't like it when you fuck her sister.
Quit Smoking - This is the time of the year when cigarette sales drop while nicotine patches rise for about a month before returning to their normal equilibrium again. You have to weigh the damage smoking does to you and your loved ones against the pain and suffering you'll inflict on those around you from your stress induced mood swings due to going cold turkey. On balance, I think you'll be doing everyone a favor by continuing to rot your lungs away than stopping for a month, throwing a fit, then relapsing again all the same.
Quit Drinking - Ahh my old friend sobriety hic. Ignoring the obvious irony of pledging to not ever drink again while likely shitfaced and with a glass of champagne in your hand, most of us fall off the wagon within a couple of weeks. Plus, you don't need a New Year's Resolution to swear you'll never drink again and not mean it - it's more or less a weekly routine most of us go through while hunched over a toilet seat. That reminds me, time to update my AA Sobriety Coin from Ebay.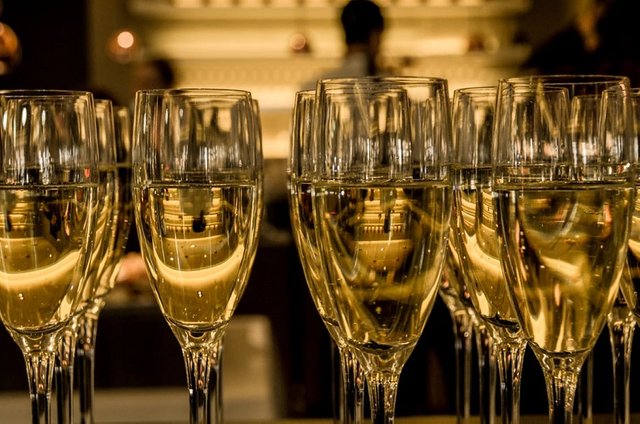 Quit drinking? Bottoms up to that
Stop Procrastinating - Can't think of anything for now, fuck it, I'll write a joke for this one later.
Learn Something New - 'After setting these New Year's goals, I'm now fluent in Italian and Chinese, abstract algebra was surprisingly easy to pick up and I've bashed together a more efficient compiler after dabbling in programming between my synchronized diving lessons...' said no one ever. Seriously, don't bother learning anything new, stick with sucking at all the things you already know you're shit at.
Don't Bother With Them
New Year's Resolutions are just endlessly disappointing, frustrating and demoralizing. It's like a birthday wish, except you have to do all the hard work yourself. Imagine finding a magical lamp and wishing to be rich only to have the genie enroll you in a 4 year accounting course or some shit. It's fucking bullshit, is what it is. My New Year's Resolution is to not have a god damn New Year's Resolution, and I encourage everyone else to follow suit.
Happy New Year everyone!
---
Sources:
Top 10 Commonly Broken New Year's Resolutions
---
Images from pexels
---
If you enjoyed this piece, please Upvote, Resteem and follow me @trafalgar.