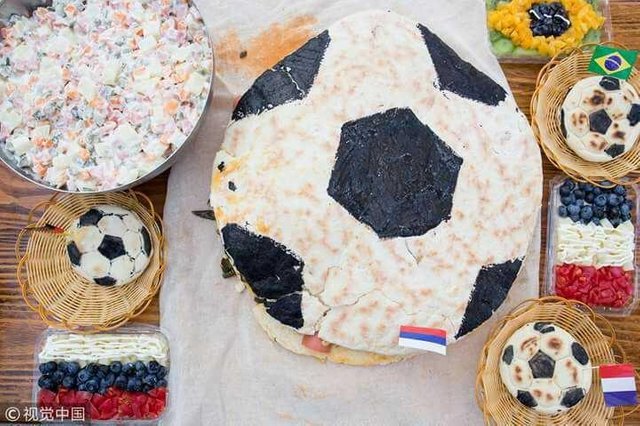 Chinese restaurant puts World Cup passion in plates
Why wave the national flag of your favorite football team at the 2018 World Cup when you can… chew on it! A restaurant in the eastern Chinese city of Hangzhou has updated its menu during the World Cup season, launching several combo soccer-themed meals. #WorldCup #FIFAWorldCup #FIFA2018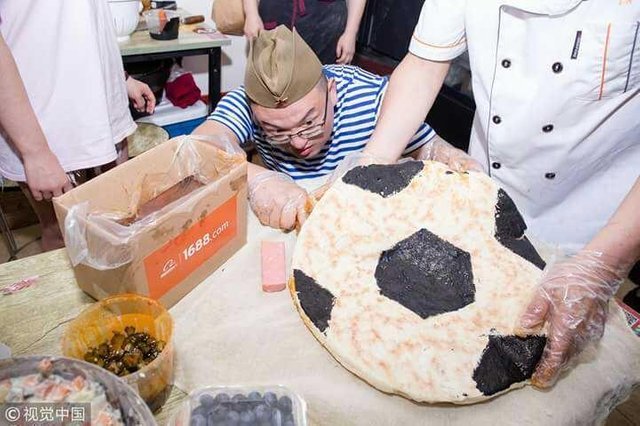 The restaurant revised the roujiamo, a Chinese-style burger, turning it into an edible ball with the distinctive black and white patterns. Patrons could couple it with salads made from ingredients with similar colors to the national flags of France, Brazil and other competing nations in the tournament.
Cooks also upsized the roujiamo for Russia fans, stretching it to 0.5 meters in diameter and filling it with sausages from Russia.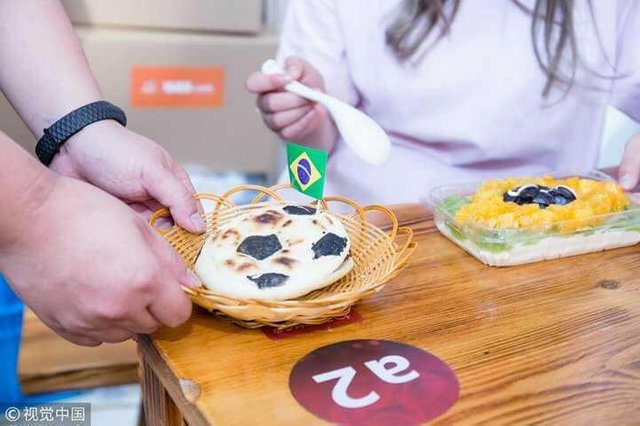 Dishes for fans rooting for Russia, Germany, Brazil and France are now available with ingredients imported from these countries.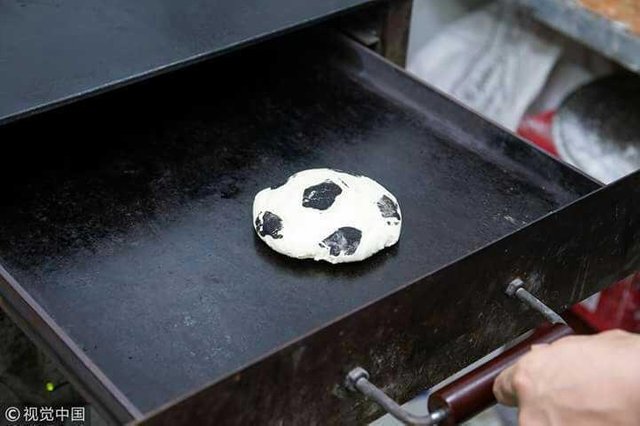 crdby@Tonituntun