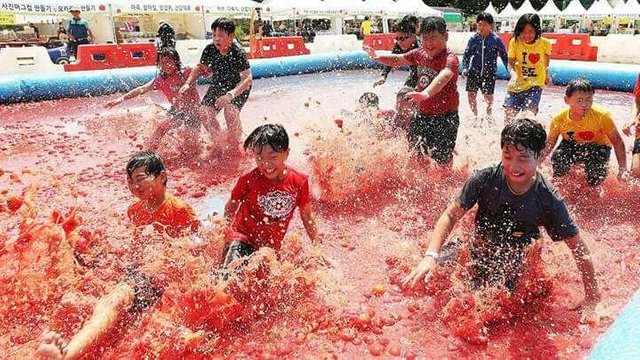 🍅🍅🍅Huge tomato pool during South Korea's tomato festival
Children are dyed red after having fun in the tomato pool, which was installed for the Gwangju Toechon Tomato Festival in South Korea.
The festival kicked off in Toechon of Gyeonggi Province on Friday and will last until Sunday.
It aims at promoting organic tomatoes grown in Toechon, which is a town famous for planting the fruit since the 1970s.
Visitors can also enjoy activities including tomato fights, treasure hunts and tomato cooking contests.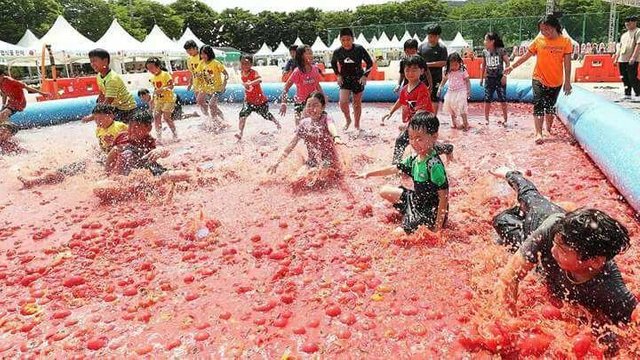 crd by@saungnwe