Not many years ago I discovered this Japanese wise test and got really amused how accurate it was.
It reveals everything about one's personality.
I just couldn't resist to make the most of it. So I made it with some of my students and it was as accurate as amazing. The results was exact for every particular persona.
As my perception is at highest levels, knowing how to read in depth anything visual, all symbolics and to translate the soul language and all of the semiotics in detail I really enjoyed revealing the inner truth to every particular student. They were so amused how correct it was eventho they found out much about them self on so much deeper levels.
Sometimes we are not even aware what lies in there, in our deepest essence of our soul, below all the layers.
So as I was busy beyond limits, lately I was somewhat lieing to myself, trying to persude myself in wrong direction thinking that I know what is best for my future.
Then I remembered this test and I took it again. I knew it would be exact. Again, it opened my eyes in a glance. And it was perfectly correct.
So I draw my results in this image.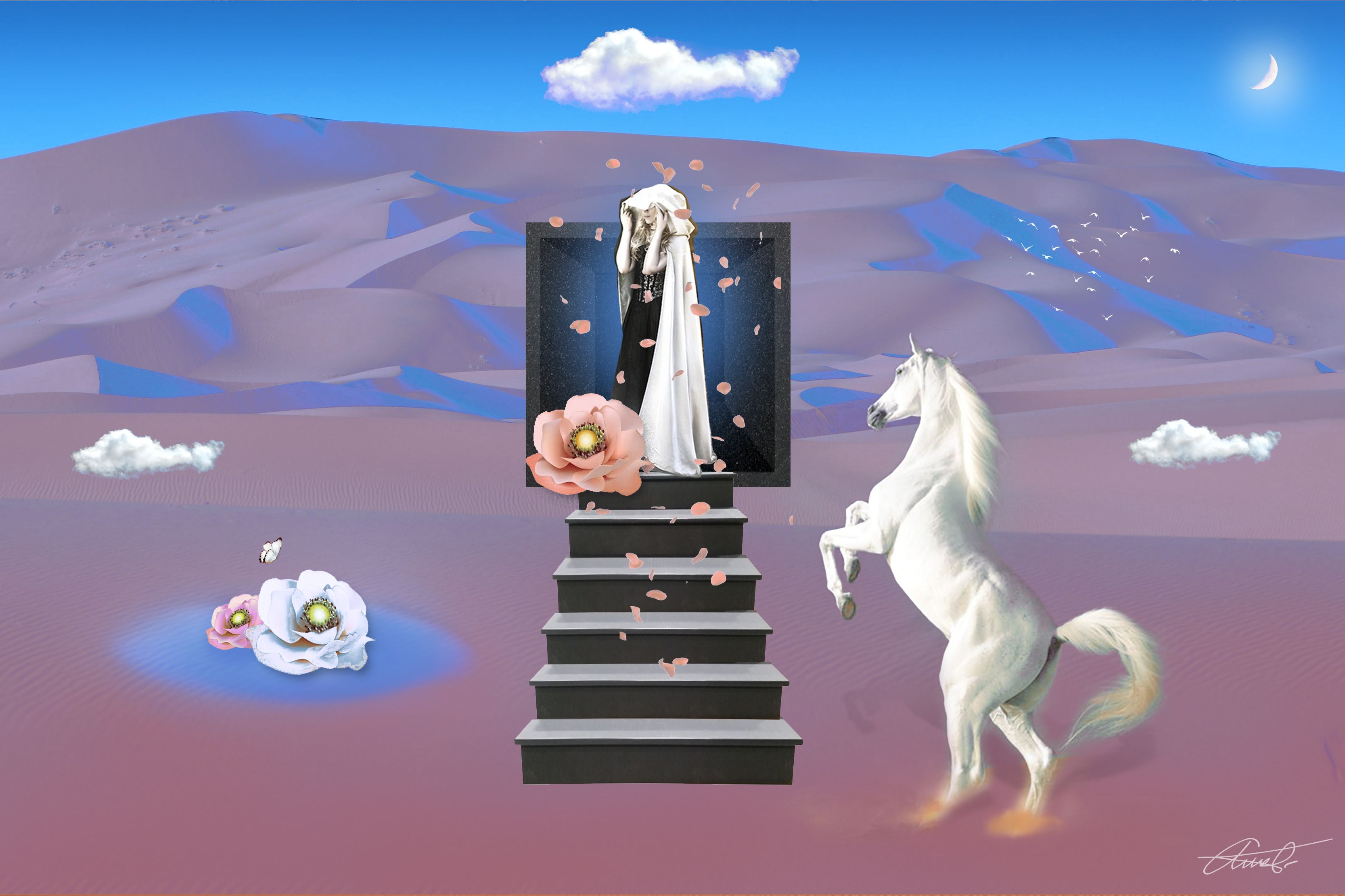 This is my desert. It is not regular, it is vibrant and radiant in frequencies and ambient. And as you can sense and see it is very sensitive and ilumniscient, but in a subtle and profound way. Yes, this is my current state of soul and true reflection of my life.
I could give you more of it's story revealed, but that might influence you if you would take this test for yourself.
Every figure in this image has its own meaning and purpose. Find the Japanese Cube Test via google and take time to make it. Be free and honest, whatever first forms is true. Do not try to manipulate the image, just sense it.
And if you like I would be more than enthusiastic to portray (draw) your soul. It might be one of those beautiful memories kept.
In this rush world, we do forget on our souls... sometimes or often perhaps.
Feel welcomed to contact me if you want me portray and read semiotics to you of your state of soul in private. Again, if you agree and if I make more of those drawings after some time we could arrange some beautiful museum exhibition dedicated to the Soul.
As well for better results, we can arrange me leading you trough this visualisation via skype or something.
Some of the people are coming to my place to make them their soul portraits. It's a really wonderful process. Enriching, revealing and fun as well.
Know yourself and never forget the true depth of your soul...
Sincerely,
Omi