I am happy to do various things from designing to art in many fields. I find it challenging and I find a lot of fun while doing it.
So I had this nice opportunity to design nice place for one really charming family. They wanted their place to be tidy, functional and organised ( which wasn't the case atm ).
First thing I didn't like the empty lines between dining desk, the distance between TV and couch, in short it was all messy. Dining table was on the road to kitchen, lamp wasn't above the desk, and so on.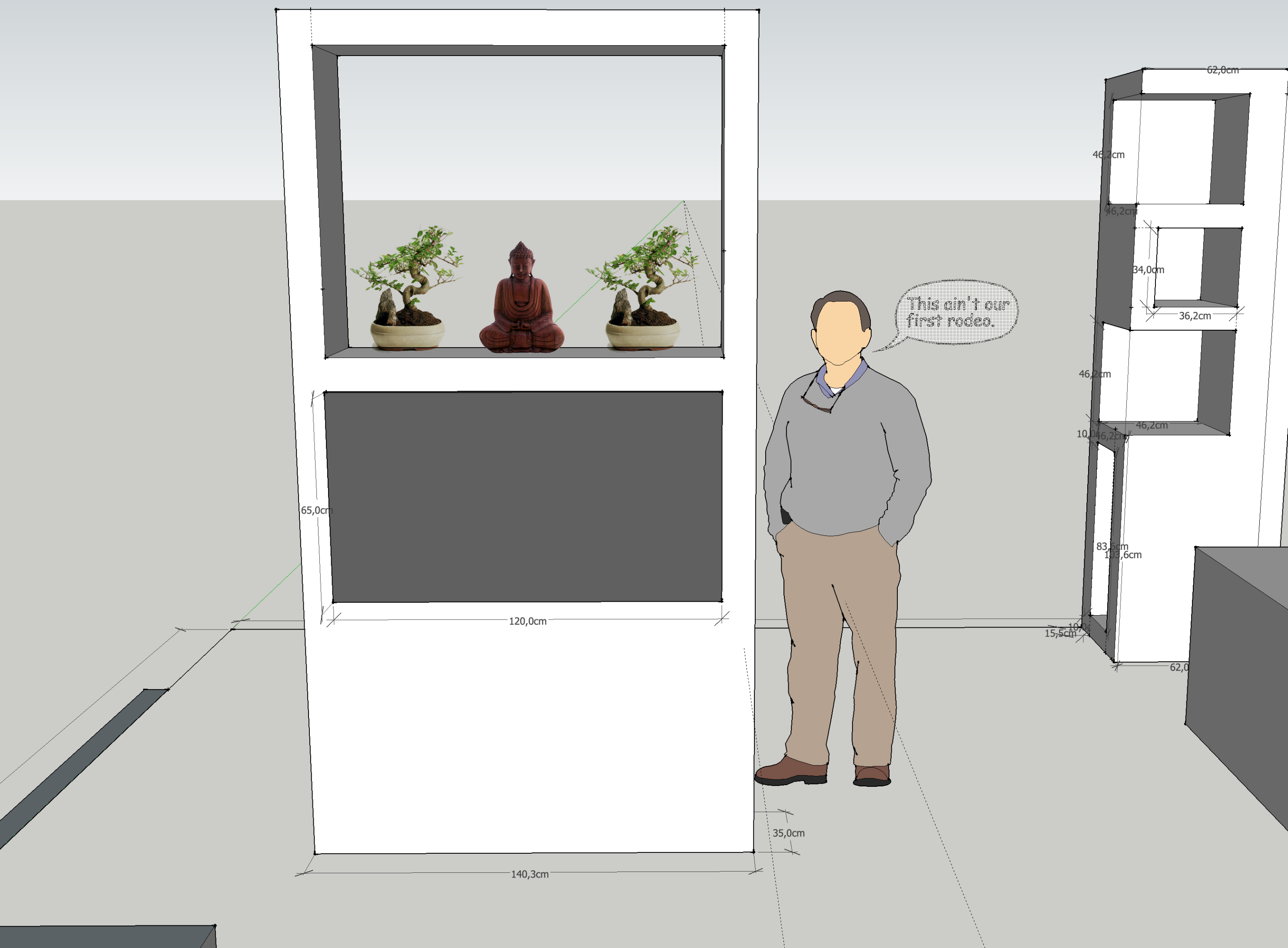 So I figured it out immediately, I would build knauf TV pillar, but with window for decoration so it doesn't ruin the space so much. And I broke the silly place with one more pillar in the corner and put wine fridge inside with nice lightnings. I choosed the aurea Tv with the back lightning as well to fill up the minimalistic atmosphere I wanted.
And here is the result. Even it is so much more beautiful in real.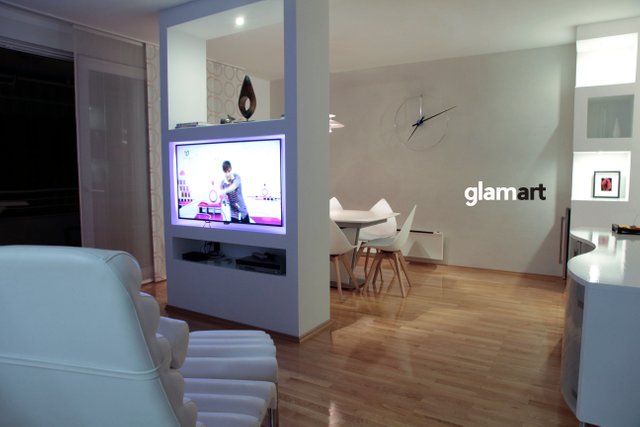 Succesfully I hidden and corrected every single cable and power in the room and entire place. I don't like cables and unused or excessive power crap all over place. For me everything needs to be planned and executed perfectly, no more or less things than needed. I measured everything so many times, and it was perfect. All lines in perfect golden ratio and so on. When it was done I wanted to live there with them hehhe.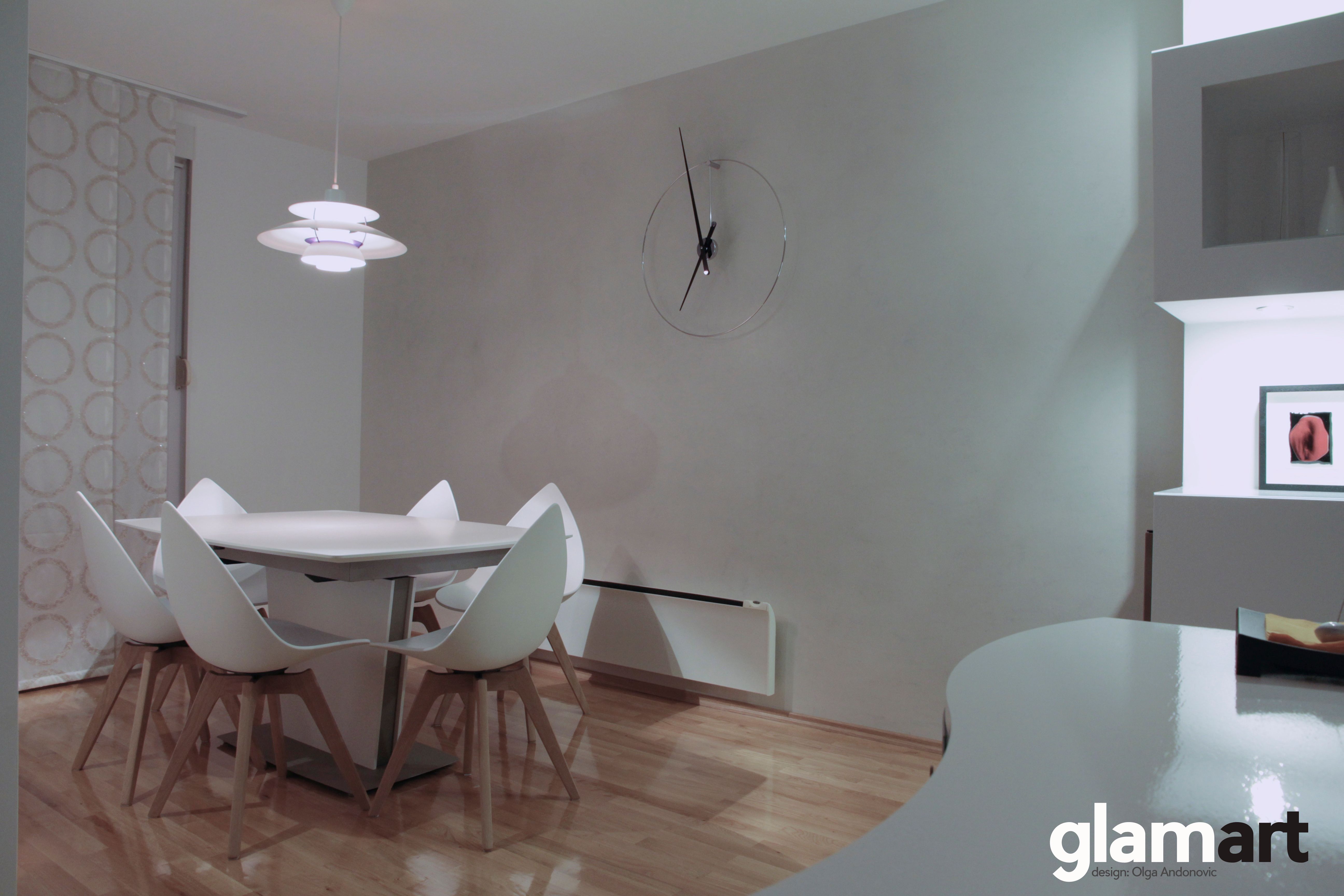 I choosen Boconcept dining chairs and the table, danish manufacturer. Because of simplicity and anatomy of a chair. It is very comfortable and it reminds me of lotus flower.
For pendant I ordered Louis Poulsen from Finland. Great service without any shipping costs, and is original. I really loved how that lamp enlightened the room and the table. Couldn't be more perfect. If someone is interested in buying originals in nordic style here is the shop... https://www.finnishdesignshop.com. Cool rugs there too and other stuff.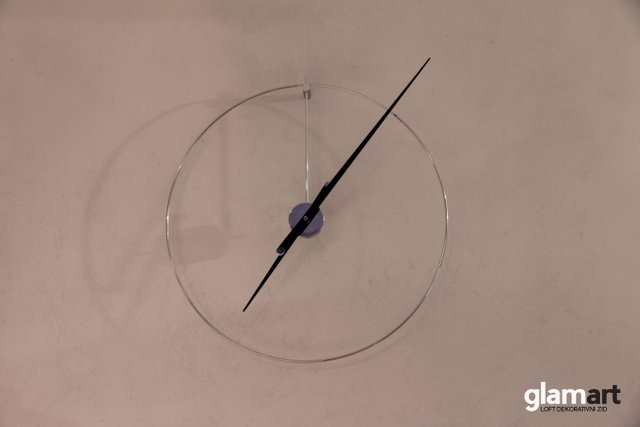 Oh Nomon clock. I adore the simplicity and fine execution of this clock. There is more designs of this clock, but this one was just my favourite pick for here.
As well, behind this wall I wanted to make a decorative wall that changes according to light. No worker wanted or knew how to do it, so I did it myself. Here are the details on daily light.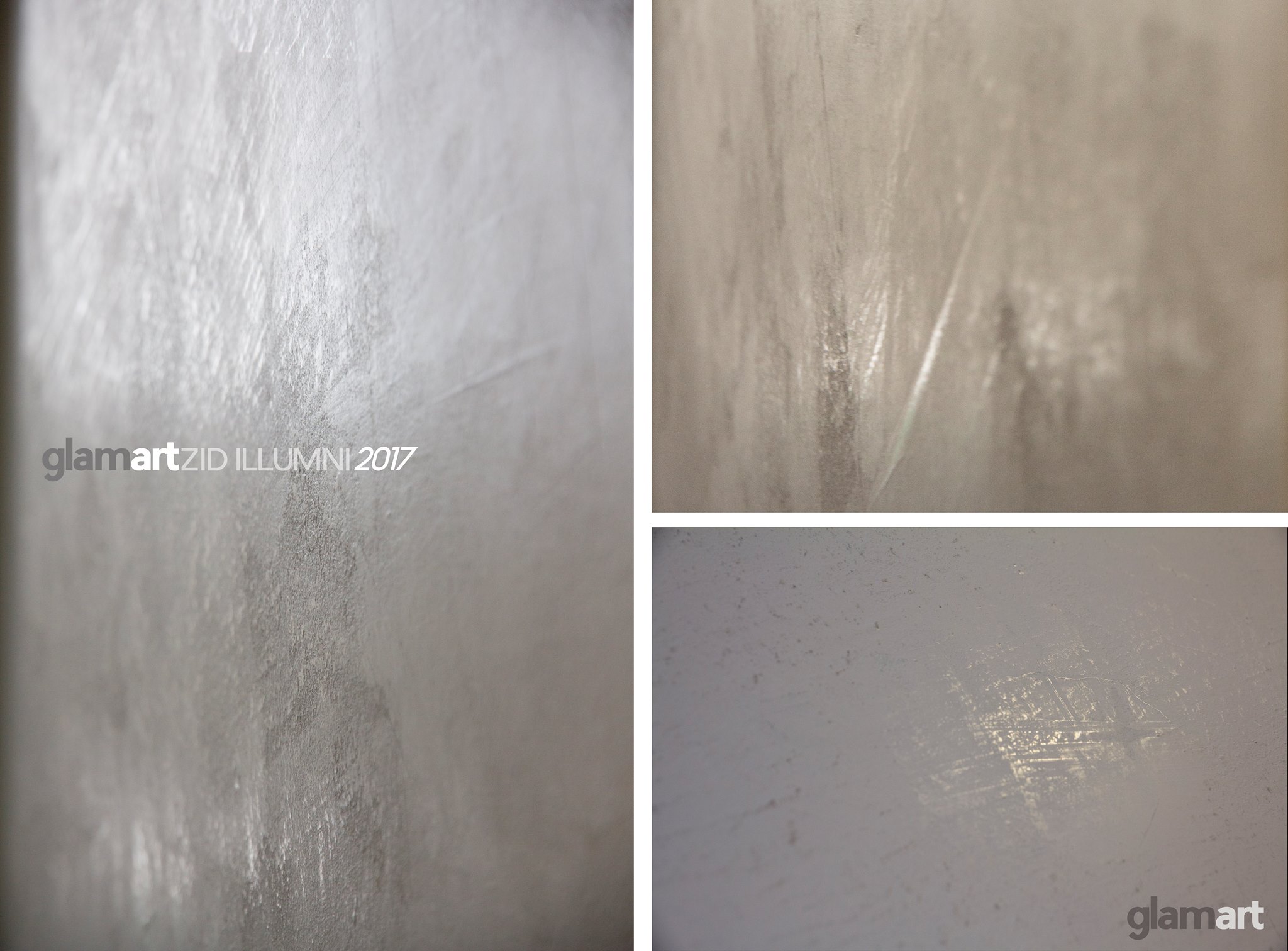 It is the same wall behind the clock, just on daylight. I'm obsessed with light and reflections and permutations and geometry all my life. So this is the result and I must admit it makes my obsession good and justified. Hihi.
Thing is, is no one will do it - do it yourself! That's my motto. I love making new things happen! Feels great!
It was exciting until the end to supervise the workers in building. They did great job as my sketches were exact in mm.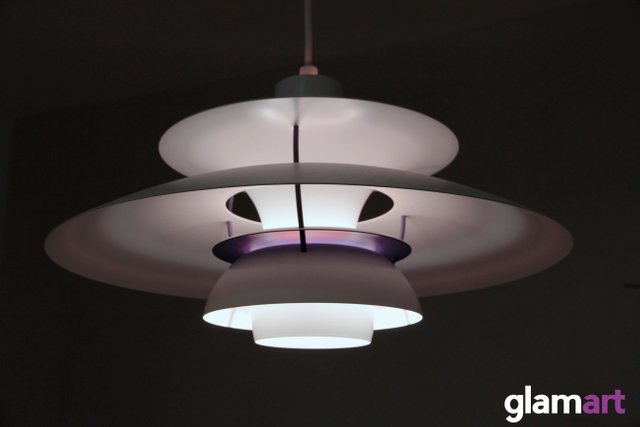 The charm of the lamp is mesmerising. The light spreading.... I was speachless...
In the kids room I have drawn weardrobe and this jolly shelves. Got home one day bit drunk and then inspiration hit me. I was drawing in 2 am! Lol.
After long talking with the family, we decided to divide work from sleep with closets and shelves. And ofc I wanted to put TV so it's not disturbing the place yet it is comfortable to watch from the bed. So I hidden again all the cables.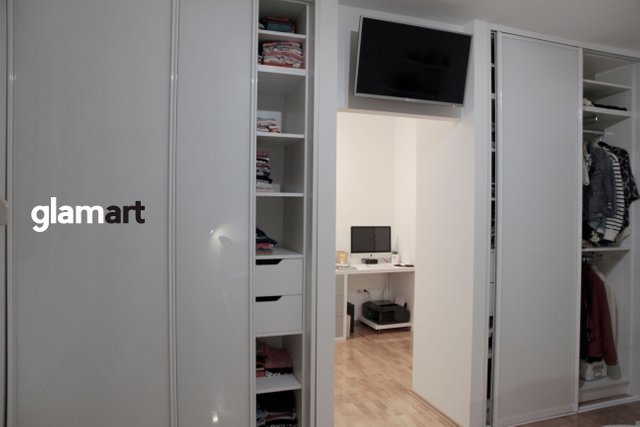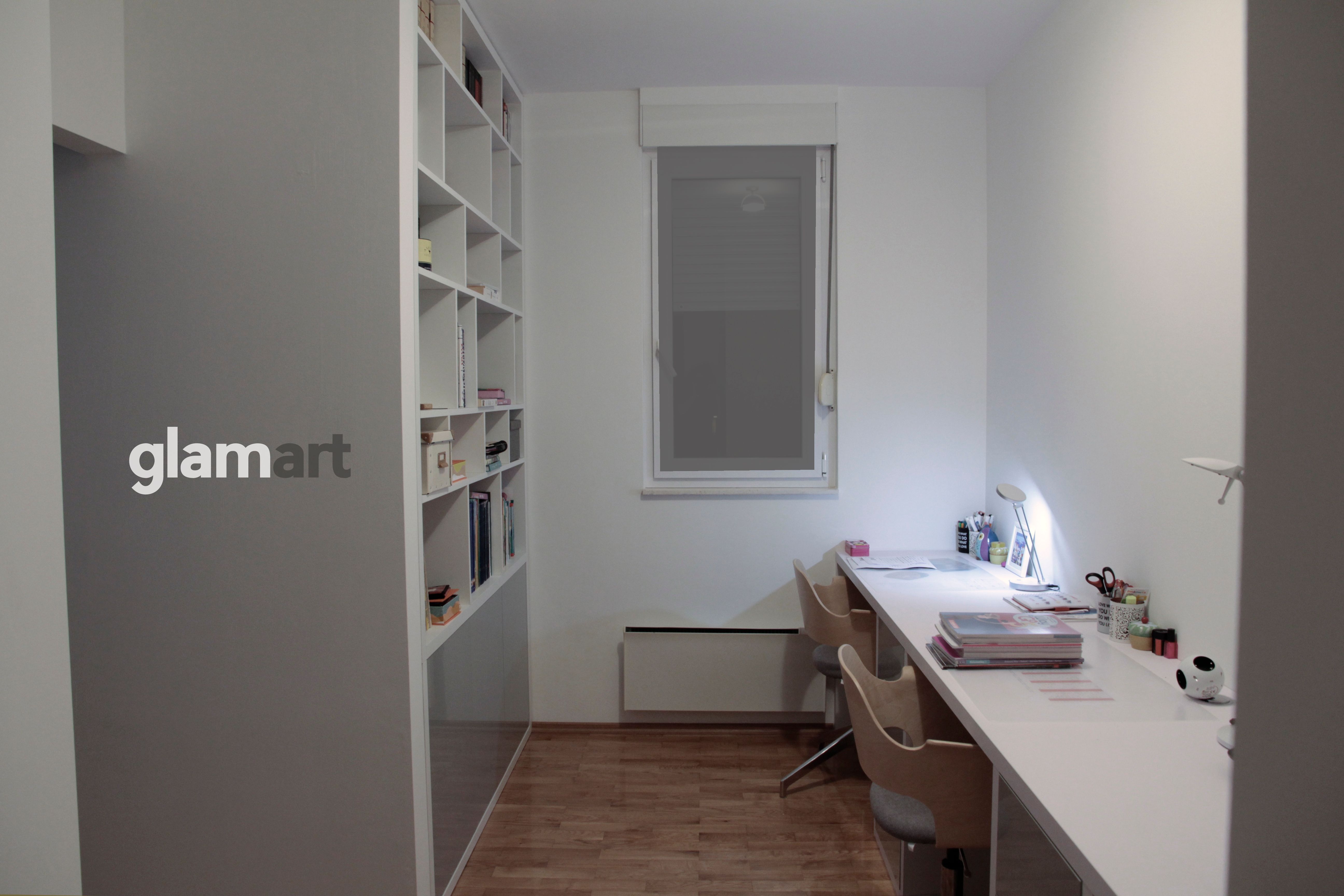 There are two separate seats for homework and creativity and one place for computer. They are really disciplined as it should be.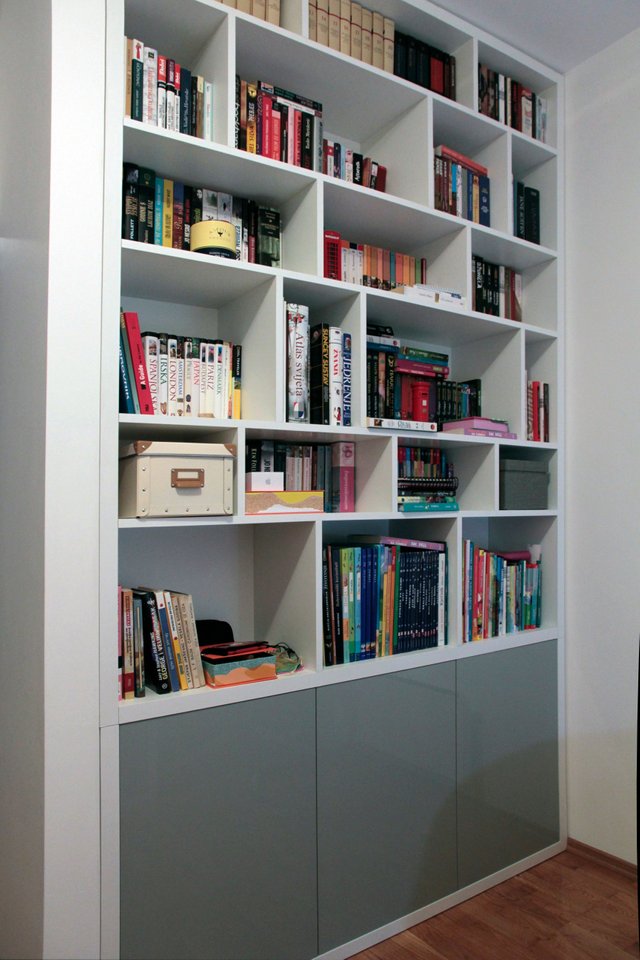 This is how I organised two little rooms for two little girls. They had a wish to sleep in one large bed. I advised not to, but they insisted.
Working place and large desk is so inviting to work. It is all from one piece, we had to employ the outside elevator to get it inside trough the window. Was fun.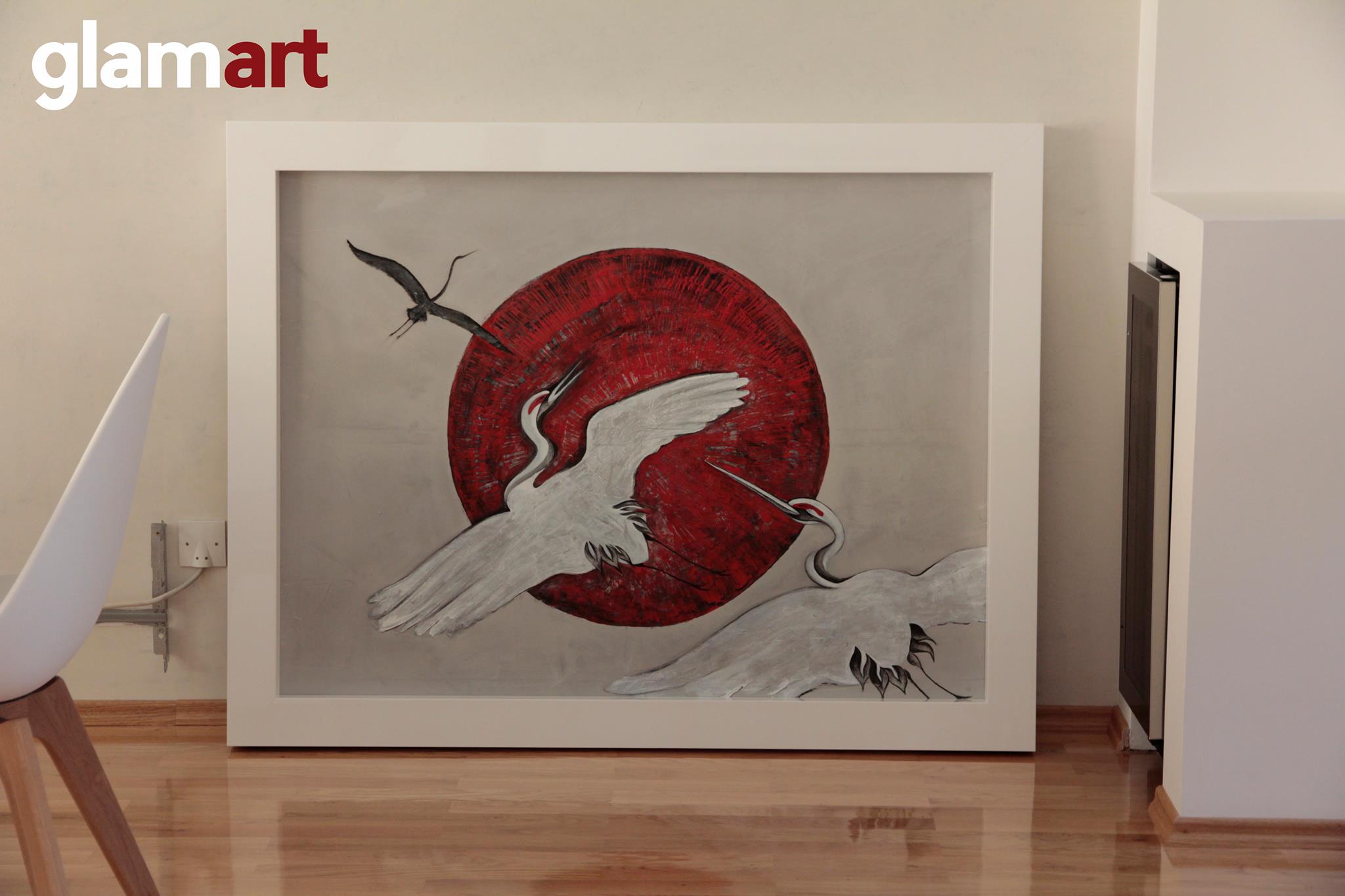 In the end I made them a painting for fortune, it made them so happy. They put it in the living room beyond the coutch.
I was joyful and dedicated working on this. But I am like that whatever I do.
Hope you liked it! Stay tunned for more silly creatives @Omarrium.