I've known quite a lot of people in my life and this my Dreemer partner right here is remarkable. I am not saying this because I have to say nice things about him because he is my partner, I am saying this with all sincerity from the human point of view. We have known each other for quite a while now and he has been the same remarkable human then and now.
---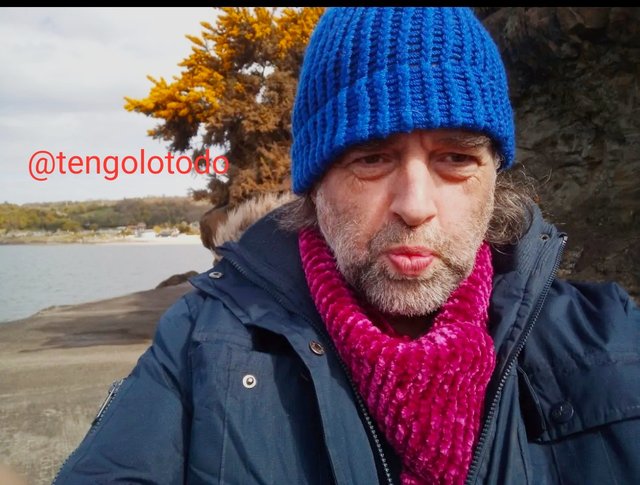 ---
He knows how to give those uplifting words that would make you say to yourself, "oh, this situation isn't as bad as I thought". He is impressionable, remarkable and creative too. I love creative minds and when I see one I stay glued to them. He is one of the creative minds I've come across online and I hope one day we can get to sit down and have a glass of drink while taking your favourite Cadbury chocolate hahahaha.
We have quite a few things in common apart from having a creative mind. He loves chocolate just like I love chocolate. Hahahaha. He takes my favourite brand too and that's absolutely thrilling. His mum and grandmother are into Crocheting as well but he managed to pick from there as he is also into Crocheting. He made two fine hats which I saw and he's on the row to make three more. You can read about it here: [To Loom or Not To Loom]
That shows you he is someone that drives himself and he has a large heart. My grandmother is into Crocheting too and she uses the needles hahaha but Tengolotodo doesn't like the needles hahaha. He said they are stressful and risky. He's got his own crocheting tool that makes it easier for him to make his hat. I would have to learn that from him hahahaha.
He doesn't like Pizza hahaha. I am not crazy about Pizza either especially the kind of Pizza Dominos make here for us in Nigeria anyway... Just puffy flours with crumbs, nothing more. I haven't tried Pizza Hut but there is one called Debonairs... I love the honey they add to theirs but I only take Pizza on special occasions. I hardly have cravings for it but his wife is a huge Pizza fan just as mine is. You can see why I said he is a perfect partner for me now? More like dreemsteem knew we were a match made from heaven for this challenge hahahaha.
He has a huge heart and I can't overemphasize that enough. He is always willing to help, always explaining to get you on the same page. He is always willing to give himself just to make others better. He is a wonderful soul. He gives the best advice too, he is fun and friendly. He is a deep thinker and you can see that reflected in his posts. He also loves nature...another thing we have in common. I am a huge fan of nature and I am jealous of the amazing views he is always enjoying there when he goes for his morning walks.
No words could adequately do justice to describe this awesome human being and I just have to say I am honoured to be paired with you and I am super excited to call you my friend as well. Thank you for being such a wonderful human being setting the pace and inspiring others to greatness. God bless your heart.
Like A Fine Wine... Poetry.
Since the pairing, I waited for this day
Yes, excited and I have a whole lot to say
But in my heart, partner, for you, I pray
Never to fall or be the devil's prey
And for God's protection and blessings to be over you too
You have the voice of a lion, you can't be tamed
Your jokes and words ring louder in my ears
You are smart, warm, kind, incredible
What a joy it is to call you my friend, partner
You give a whole new level of vibes
I love the energy you always bring to the table
You hold the flag of our friendship and partnership stable
Our connection is better than any network cable
A king you are, oh, expect gifts in your stable
God will keep you strong and firm, never feeble
I can't hear the critics with their mumbles
Keep being awesome. Your other half of Charming Rascals appreciates you.
---
Thank you for your time.
---
My pen doesn't bleed, it speaks, with speed and ease.
Still me,
My tongue is like the pen of a ready writer.
Olawalium; (Love's chemical content, in human form). Take a dose today: doctor's order.