I often write on motivation and inspiration but today, the man for whom I m going to write here is the biggest institution of inspiration, the man from him the whole world can learn, if today the whole world's leader follow Gandhi, then I m sure that there will be no conflict in this world, not even in any corner of the earth.
Indian Govt. is going to celebrate this year as a Gandhi's 150th Birth anniversary year.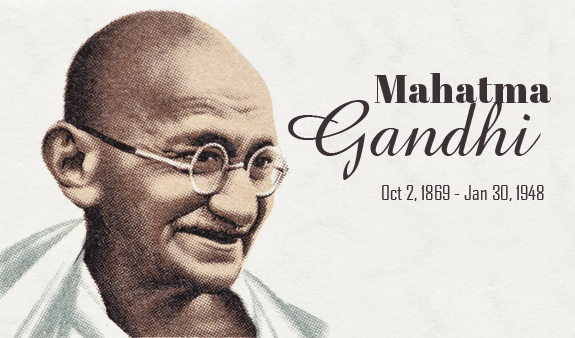 I Pranam(bow down) to Mohan, Mr. Gandhi, Bapu, Mahatma,Mohandas Karamchand Gandhi and Father of Nation.
Gandhi on Currency note..,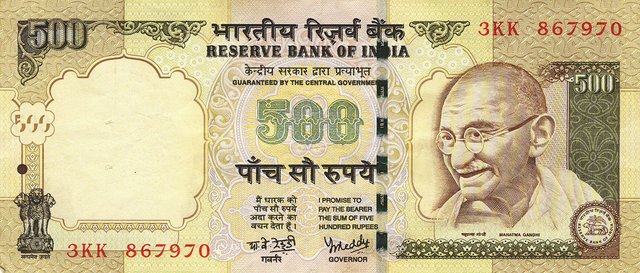 First-time Gandhi's picture was seen on currency note in 1969. That year was his birth centenary. Behind his photo on the note was the Sevagram Ashram. In the October 1987 500 Rupees note issued with Gandhi's photograph. Following the recommendation of RBI in 1993, the Gandhi Series notes began in 1996, Gandhi's picture on all notes except one rupee note has been printed.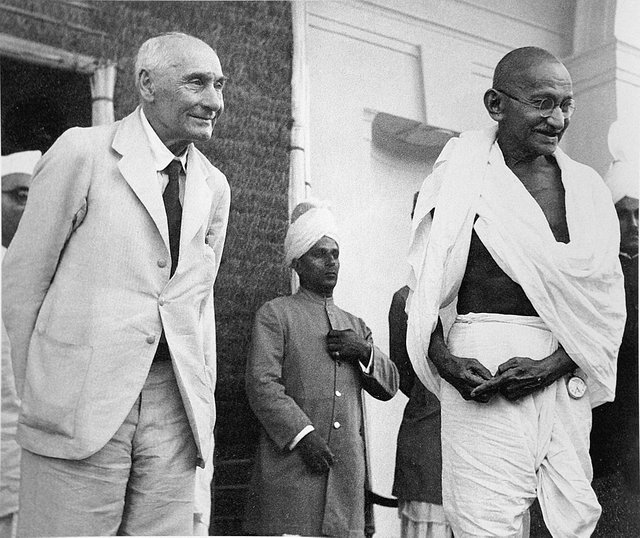 This photo was taken when Gandhi met British Secretary Lord Pethick-Lawrence at a Kolkata-based viceroy house. later this photograph was printed on Indian currency notes.
Gandhi on Statues and on Roads..,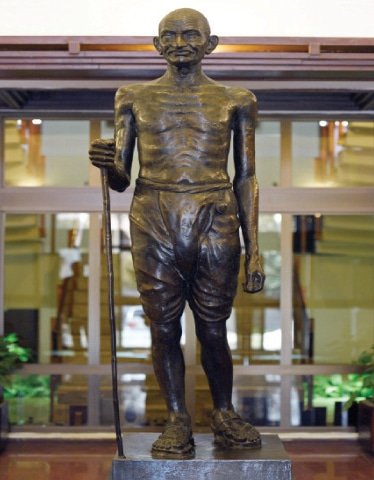 Gandhi statue outside the Karachi High Court.
Gandhi's statue in more than 100 countries including America, Britain, Pakistan, Iran..., Africa etc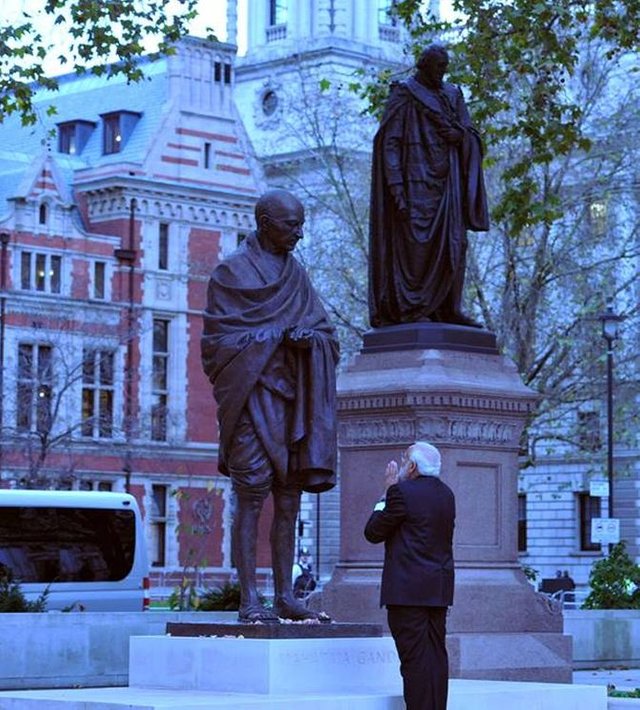 Gandhi statue outside British Parliament Square.
Gandhi's statue, at Jinnah's Pakistan who was considered as an anti-Gandhi, And at the British parliament to whom Gandhi forced to leave the country. Once Churchill told Gandhi a naked beggar and today his statue is situated right near Churchill's statue.
In Bihar (Patna) has the tallest 72-foot statue of Gandhi in the world.
Gandhi's name was given to schools and roads in 640 districts of India.
In the 70 countries of the world, more than 250 roads of the cities are named after Gandhi.
Gandhi on the internet..,
Even today, around 8000 people search about Gandhi on the internet. These people are not only from India but also from 200 countries around the world.
Gandhi on stamp..,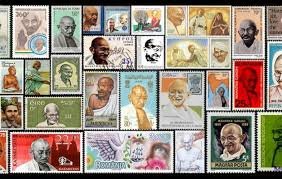 Gandhi is the only person in the world, that the 150 countries have issued the stamp in honor of Gandhi.
First of all, the United States released the stamp in honor of Gandhi after India.
In 1969 on birth centenary of Gandhi, 40 countries together issued a postage stamp in his honor.
In India, 48 types of stamp have been issued on Gandhi.
Mohan, Mr. Gandhi, Bapu, Mahatma and Father of Nation..., How and When he got this names..,
Mohan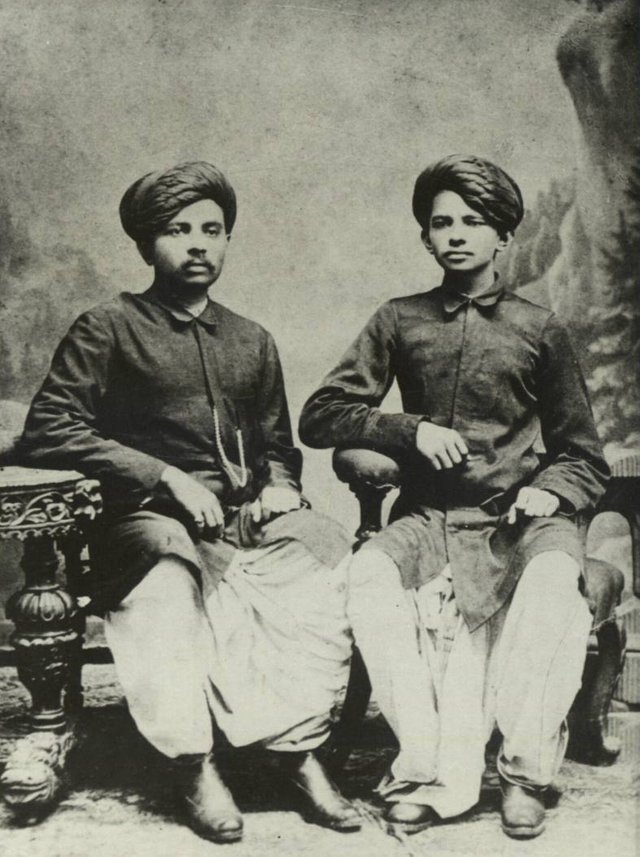 Gandhi (right) with his brother, He was only Mohan for all, till the age of 19 years.
Mr.Gandhi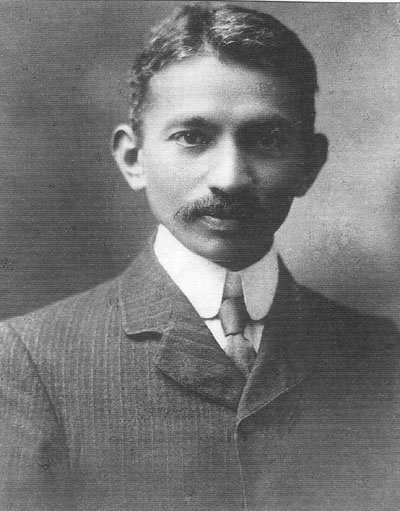 At the age of 24, he reached South Africa as Mr. Gandhi.
Bapu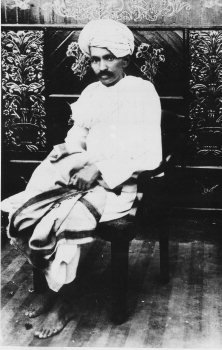 At the age of 48, went Champaran and at there he got a name Bapu, Rajkumar Shukla pronounce him for the first as a Bapu.
Mahatma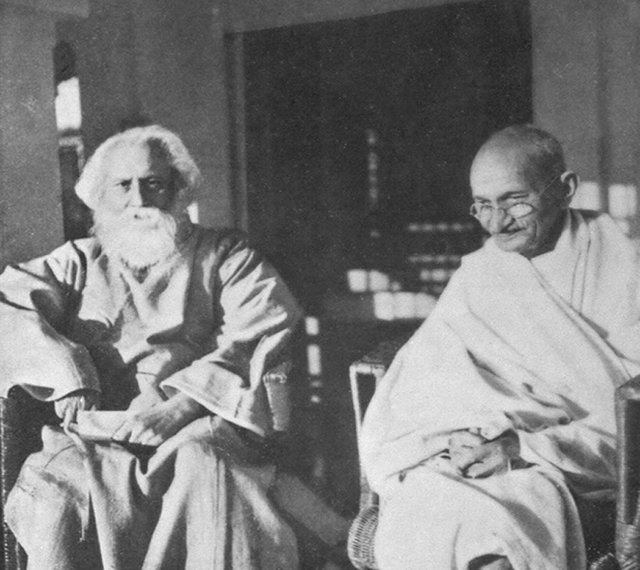 Rabindranath Tagore wrote a letter to Gandhiji in which he addressed Gandhi as a Mahatma, However, according to some scholars, Jivram Kalidas was the first who address Gandhi as a Mahatma.
Father of Nation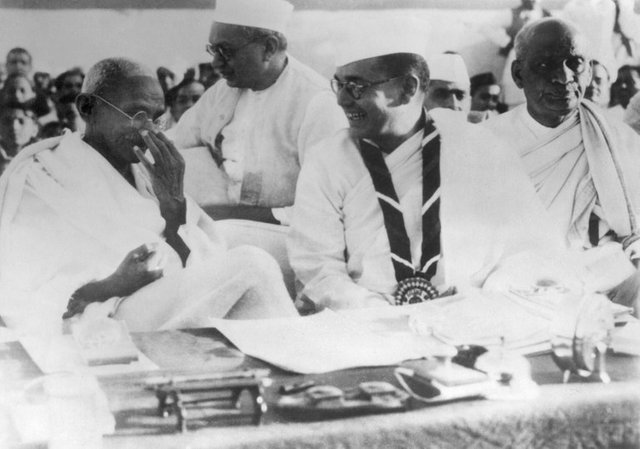 At 74 year age, Subhashchandra Bose named on Radio the "Father of the Nation".
After Gandhi's death, Pandit Nehru addressed the nation on radio and said that the nation's father is no longer alive.
Satyagraha(passive resistance) by dress - Only Gandhi can do this.
Gandhi was a strong man, he did not retreat in whatever pledge he took. Gandhi did whatever the pledge, he always and in anyhow had followed.
His 5 important pledges..,
On March 15, 1917, he took a pledge not to wear shoes.
On 8th November, 1917, listening to the complaint of a woman he abandoned to wear a coat.
He abandoned the Kathiyawadi turban and says this cloth can use to cover 4 bodies.
31 August 1920, When he adopted Khadi(handmade cloth).
September 21, 1921, in Madurai, took the pledge of wearing an only dhoti(Indian traditional).
5 times nominated Gandhi didn't receive Nobel prize but his follower got it.
Gandhi's Dandi Kuchh is still in the world's 10th greatest movement.
After Einstein, Gandhi is the world's second greatest personality- Times.
Gandhi wrote 35000 letters in his life.
Gandhi's family lives in 6 countries and have 154 descendants.
Gandhi went to meet the King of Britain in Dhoti, the king didn't like it but was helpless.
Gandhi lived for 79 years. he did 17 big hunger strike in which 144 days stayed hungry, Three times 21-21 days of fasting.
In 1921, Gandhi vowed to do fasting on Monday, Till get freedom from British, that means more 1341 days of fasting.
13 times he got arrested by British Govt. 67 month stayed in jail.
"I learned non-violence lessons from my wife. I always tried to make her bow down on my wishes, she firmly faced my desires, eventually, after her peaceful protest, I finally realize, and became my teacher non-violence lesson"- Mahatma Gandhi
A Tribute to Father of India
Jai Hind
Thanks for Reading