At one time, he didn't have money even to have food, but still he refuses 3.25 lakh dollar offer to make the film by himself.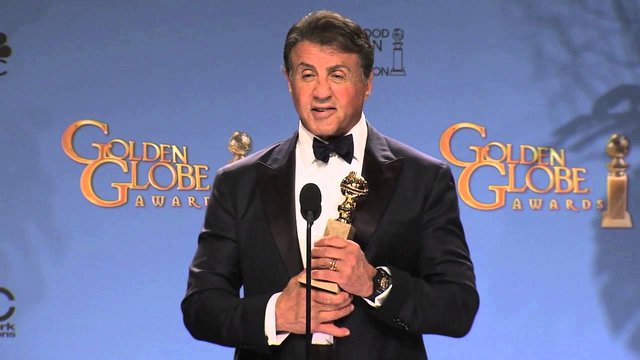 Picture From
Michael Sylvester Gardenzio Stallone
Born on 6th July 1946
Working as a Film Producer, Director, Screen Writer, Actor
Net Worth $400 million (2015)
Does this person need an introduction? Obviously No, So Directly giving some links about him.
His biography portal on Wikipedia.
His twitter handle has 2.78 million followers,
His Facebook page.
His instagram has 7.30 million followers.
His owned Website.
Sylvester Stallone was born in New York city, From childhood, he had a dream to be an actor. but later he decided to be a screenwriter. His first and one of the most famous film written by him was "Rocky". Before this film, his position was not good. He has struggled for a long time to become an actor. While going to the studio for an audition, where he was told that he looks very strange and his way of talking is also strange. His economic condition had become so bad that he had to pledge his wife's jewelry to run the house. Not only that, he had to sell his dog for only $ 25, because he didn't had money to feed his dog. According to him, this was the worst days of his life.
one day there was very cold atmosphere out there, while he was walking on a street he sees a library there, he went in and saw a book whose author name was written as "po". After reading that book he realizes that he should not feel pity for himself but actually, he should have to do something. the next day he saw a Muhammad Ali's boxing match on tv, after watching that match, he got an idea of writing a film "Rocky" and the same night he finished writing the whole film. next day he went to a studio to meet the producer, But whoever reads this story, said to him that this is a common story, it does not have potential to get hit. For several days, Stallone wandered from one to second, second to third studios. He went to more than 1,000 studios to get finance to his story. In one interview, he was asked that there is no thousand studios are in Hollywood, then how did you visit 1000 studios? He replied that he visited each of the studios for 5 to 10 times. each time he kicked out from the studio. Finally, he gets one studio who shows interest in his story, but they had a condition that Stallone can't act that character they only want the script and for that, they offer 1.5 lakh dollar. Stallone refused to accept that and said that only he will play the character "Rocky". they increase the offer to 2.5 lakh dollar but his answer was the same, they again increase the offer to 3.25, Stallone didn't get convinced, he showed a very strong commitment towards his script because he refuses the money at that time when he was facing a critical economic situation, he didn't have money even to buy a food, finally producer agreed to take Stallone as a "Rocky" in the film but with the condition of paying him only 30,000 $.
As soon as he signed the film, he immediately went to the man who bought his dog, He told the man that I had sold this dog for $ 25, but I would give you 100 dollars to give me the dog back, But that person refused, then Stallone asked to give him 3,000 dollars, even though he didn't agree, Eventually, he had to give seven thousand dollars to the person to recover his dog, not only that he also asked for a small role in the film in return for the dog.
Stallone also helped in making the film, because in the end studio did not have enough money to hire a boxing choreographer, So Stallone did action steps by himself and direct the action scenes too.
Stallone is not just an actor of Hollywood but he has a huge fan following all over the world now, and I would like to thank him for entertaining us for 48 long years and still giving us an enjoyment to watch action thrillers. this post is just a tiny plot from his long successful life journey.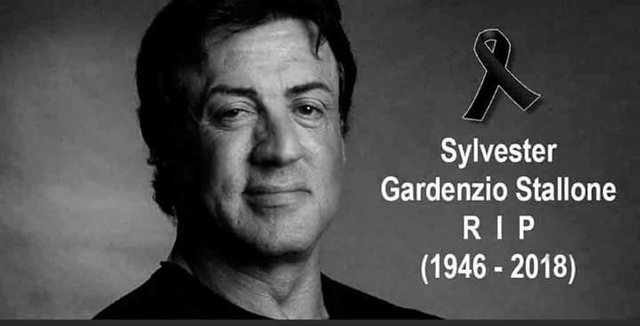 Picture
The above picture was just a rumor and this was the second time he faced this kind of hoax, I pray to God that it remains rumored, we all waiting for "Rambo 5,6,7 and The Expendables 4,5,6".
This is my humble regards to one of my favorite action star.
Thanks for Reading.