Justin Sun now owns (Edit: ) 150% more active voting Steem than everyone else put together.
Justin Sun IS the Steem Community. No one else matters.
Hope you realize @ned has just given you the finger one more time. How long are you going to hold on now?
https://steemit.com/witness-update/@bryan-imhoff/re-timcliff-q66feo#@smooth/q66g2o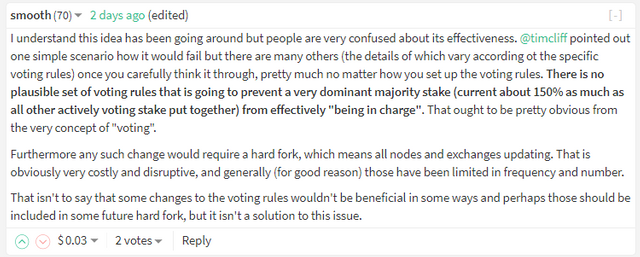 Remember this Steem we're talking about was ninja mined. That has to be treated like stolen money and Ned and Justin are the criminals who stole it. What are you going to do? Every person who actually earned Steem from posting content or bought Steem so they can upvote are the true victims. Most of the witnesses are criminals too because they knew all this. But because of greed they did nothing.