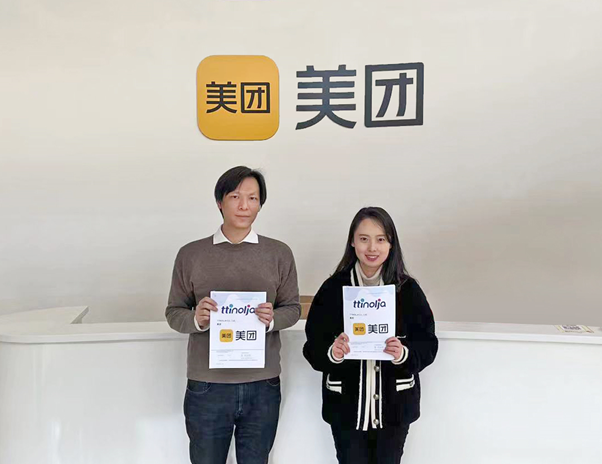 Global B2B travel tech company ttinolja, based in Jeju-si, Jeju Special Self-Governing Province, Korea, held an MOU with China's representative travel tech company meituandianping. Through this MOU, travel packages in China will be supplied to Korea. Therefore, ttinolja began entering the Chinese travel market in earnest.
Yin Hu / Hyeon Seong-chul, CEO of ttinolja, said, "Although sales were low due to the COVID-19 situation in 2020, we studied new service preparations and technologies during that period. As a result, sales recovered to around 10 billion won in 2021. " also "We expect 50 billion won in sales this year in the post-COVID-19 era with the development of COVID-19 treatments in 2022 and vaccination. Currently, ttinolja is the only online travel agency (OTA) in Jeju Island, Korea, with a travel tech-based business model similar to the Chinese travel market. " he said.
Lee Bong-jae, head of ttinolja's management support division, said, "We expect to be able to provide jobs to personnel who left the travel industry during the COVID-19 Pandemic."
What is Travel tech?
Travel-tech is a compound word of Travel and Technology and refers to ICT travel services that are more advanced than the existing online travel agency (OTA). The background of Travel Tech's emergence is the increase in non-face-to-face demand due to COVID-19. However, many say that interest in technological innovation and service environment changes has already increased in the process of gradually changing travel trends to individual and personalized tourism.
One of the backgrounds is that the MZ generation, which values experience and is familiar with the digital environment, has emerged as a trend leading group.
Read the original text of the news article : https://www.mk.co.kr/news/culture/view/2022/01/30657/
[Major Official Channel]
Homepage : https://ttap.io/
ttinolja : https://ttinolja.co.kr
Telegram(official) : https://t.me/ttapofficial
Xangle : https://xangle.io/project/TTAP/profile
[Korean Official SNS Channel]
NaverBlog : https://blog.naver.com/ttap_protocol
Facebook : https://www.facebook.com/TTAP-Protocol-101238349078655
Telegram(KOR) : https://t.me/TTAP_Protocol_KOREA
[Global Official SNS Channel]
Linkedin : https://www.linkedin.com/in/ttapprotocol
Twitter : https://twitter.com/TTAPprotocol
Medium : https://medium.com/@TTAP_Official
Steemit : https://steemit.com/@ttap-official
Telegram(ENG) : https://t.me/TTAP_Protocol_ENG
[White Paper & Source Code]
Korea White Paper : https://drive.google.com/file/d/1lApY7P2iUwr0QdZjumhbbizybkx9BigD/view?usp=sharing
Korea One Pager : https://drive.google.com/file/d/1CgIf8qcggzwLW6UaAXIZM6QYmd2NmSHC/view
English White Paper : https://ttap-protocol.gitbook.io/ttap_protocol/
English One Pager : https://drive.google.com/file/d/1M9LGtkDi5WttglAvu3i5vvKJ8mmWDA2q/view?usp=sharing
Github : https://github.com/TTAPProtocol/