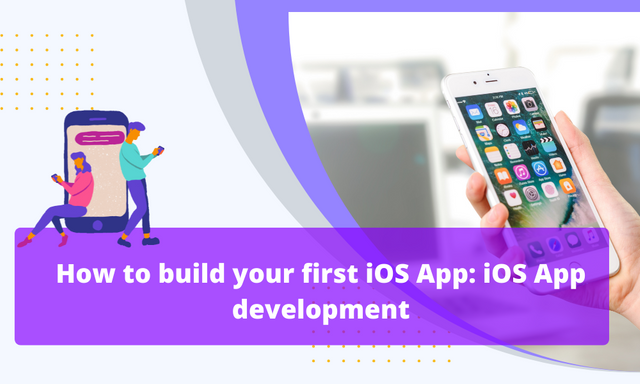 We are all well aware of the technological evolution around the world. This evolution has shifted our lives to the next level. Mobile applications have been playing a leading role in helping us to facilitate the use of technology for various functions. Apple, the tech giant, is one of the most profitable and leading brands all over the world, and the appliances of apple have a special fan base all over the world.
As we all know, the hardware of apple, such as the iPhone, iPad, iPod touch, etc., are equipped with iOS applications, which help apple users to perform various functions. This software utilizes Swift programming language for its design, and users can download the iOS mobile application from AppStore. The iOS mobile app development involves several steps one should follow to develop an app. The steps to be followed while developing an iOS application and their need will be discussed below.
Importance of iOS apps in daily life
iOS mobile applications have always stood apart when it comes to the case of features that they have to offer. iOS applications play a significant role in the daily lives of many. People use iOS apps for various purposes ranging from communication to entertainment. Whatever the requirement we use apps for, such applications mustn't pose any security concerns to our data and other sensitive information. IOS mobile applications guarantee this.
Moreover, an app becomes favorable when it can provide a flawless experience to its users. This is satisfactory, especially for iOS apps which make them top in the favorite list.
Steps of iOS app development
There are specific essential steps that we should follow to develop iOS apps.
The first step before developing an iOS app is proper research planning. The success of any work lies primarily in proper planning. Therefore, proper research has to be done regarding various topics such as analysis of existing apps, which include the features provided by them, the competition they may raise, etc. Moreover, we must also research the feasibility or chances for success for the app we are about to develop, its scope, features, etc.
Once proper research and planning are done, the next step is to make arrangements for meeting the iOS standards or requirements. As you may be aware, several requirements exist to meet apple standards. In addition, you may have noticed that all the apps in AppStore have some features in common. This includes a specific design pattern, certain security standards, features, etc.
So, if you are a person who intends to develop an iOS app for your business or enterprise, you must have a thorough understanding of all such requirements. After developing an idea regarding the requirements, the next step is the generation of a wireframe of the app. This must provide an outlook regarding how the app should look, what features it should provide etc. Then, graphical features and icons have to be designed. You must also learn the codes and languages required for iOS app development. Once developed, the app must be tested before releasing it on the AppStore.
Benefits of developing iOS apps development
iOS mobile apps are known to offer a large number of advantages to their users. We will discuss some of them. The most important of all is the security offered by iOS applications. Compared to other apps, iOS apps are considered highly secured, which will protect your data and transactions highly confidential. The integrated approach for data handling provided in iOS apps and the prevention of duplicate data and loss of security has helped iOS apps become the most secure apps. In addition, the connectivity offered by iOS applications is of excellent quality. Developing iOS apps can help to grow your business a great deal. The excellent user connectivity allows the business to connect with people quickly and convert them into customers.
Moreover, iOS app development will hold on to the quality of the business as you can never compromise on the app's quality. The app will only be available in the AppStore if it can pass the high-quality standards set by iOS. This will ensure that the app you develop on iOS is competent in providing a fantastic experience to its users. Another great advantage that iOS app developers can enjoy is the vast customer base of Apple. Apple, being one of the leading tech giants in the world, owns a large number of loyal customers all around the world.
These are the customers who have become fans of iOS due to its immensely excellent user experience provided to them. Thus, iOS app developers will have the extra benefit of enjoying the fan base of these customers worldwide once they develop an iOS mobile app. Moreover, the customers of Apple are always special from the normal android users as most are tech-savvy and open-minded to innovations. These people will be keen to try out new apps. Thus, if a business chooses iOS mobile applications to develop their business, the chances that it becomes a success are very high.
Conclusion
iOS mobile applications are always great for those looking to develop their business. You must decide the features and functionalities you require in the app at the initial stage of its development and ensure that they are fulfilled in the final product. iOS mobile applications are the ones that will help you to protect your data, provide privacy to your customers and ensure excellent communication through good connectivity too.
So, from the viewpoint of a business owner, we can assure you that if you are a person thinking of developing an app for your business needs, it is advisable to do it in the iOS form as it will provide you with several advantages, as mentioned above. Moreover, the assured and loyal users of the iPhone who will never get satisfied with any other operating software will make you competent to bring changes in the market through the iOS app developed.