I need help!!
You can't hide behind supposed "kindness, civility" and "respect for diversity" anymore. There is no more time for any of that.
The other side is STEALING OUR COUNTRY, raping and ruining our kids and grandkids, placing perversion everywhere in front of everyone; and we, as Christians, are worried about OFFENDING the very people who are destroying everything we used to stand for?!?!?!
Gimme a break.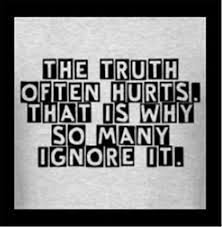 You are refusing --most of you-- to stand up because it's hard, and because you are afraid of what PEOPLE think, and don't really give a rip what God thinks. You are so obsessed with the "prosperity Gospel" you've forgotten the mandate to be SALT AND LIGHT.
Ever poured salt into a wound? Do you know how THAT feels?
IT HURTS....A LOT.
But, it also SAVES.
So get with it, and HELP ME HERE!!
Thanks.
Rant off.