Erdogan's daydreams in Saraqib are buried now with the deployment of Russian Military Police patrols in the newly cleaned city.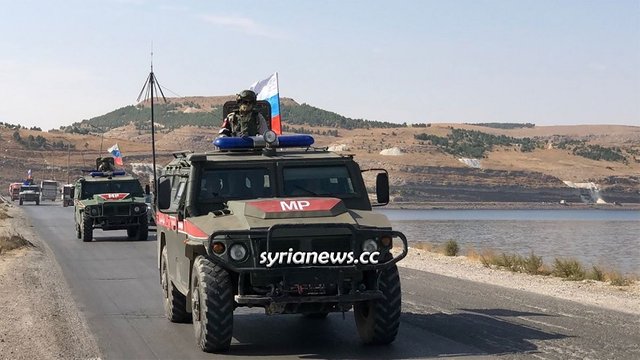 Unless Erdogan is dumb enough, he proved to be so many times before, to send his terrorists and the Turkish army to the city where Russian personnel are deployed.
The Turkish madman Erdogan used over 5000 of al-Qaeda's affiliates including Nusra Front and ISIS itself in the last week attack against the city and now already gathering more for a second attack.
More details in this post: Russian Military Police Deployed in Saraqib Ending Erdogan's Dreams in It
---
Your objective comments are always welcomed.
---
Follow @ArabiSouri:
Twitter: Arabi Souri
Syria News: www.syrianews.cc
---
Donations are highly appreciated, just click on the Donate button via PayPal or Credit Card: Donate
You can also donate with Steem or SBD or even delegate some much needed SP here :)
#Syria #Iran #Russia #InformationWar #Wahhabism #Zionism #alQaeda #FSA #Nusra #ISIS #Terrorism #Saudi #Qatar #Israel #Net #Neutrality #Mainstream #MSM #Control #WarOfTerror #kurdistan #sdf #kurds #RegimeChange