Welp, I ended up getting a surgery as I mentioned before. Medicine wasn't strong enough. It didn't stop the infection. The infection was getting worse. And my elbow was swelling up more. So i went into the hospital.
I have to stay for 7 days. Today is my 4th or 5th day. I wasn't able to write because of the needles in my arms. But now I can write a little. I also couldn't write because of stress and because of the antibiotics shots in the IV.
(아까도 말했듯이 결국 수술을 받았어요. 약은 충분히 강하지 않았어요. 감염을 막지 못했어요. 감염이 악화되고 있었죠. 그리고 팔꿈치가 더 부어올랐죠. 그래서 큰병원에 입원했어요 . 저는 7일 동안 머물러야 한다. 오늘은 4일째인가 5일째인가 모르겠네. 팔에 바늘이 있어서 잘 쓸순 없었지만, 지금은 글을 쓸 수 있게 되었어요. 스트레스와 항생제 때문에 글을 쓰지도 못했어요.)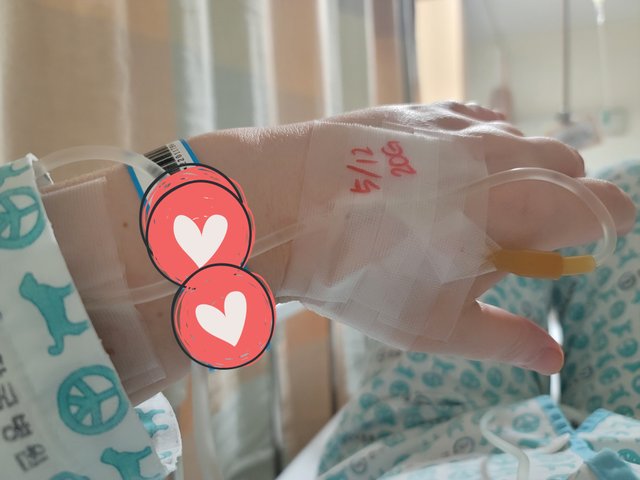 Lunch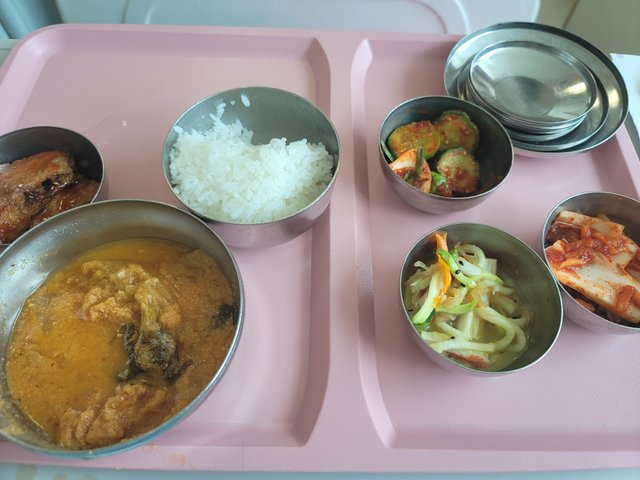 Good Sidedishes most of the time...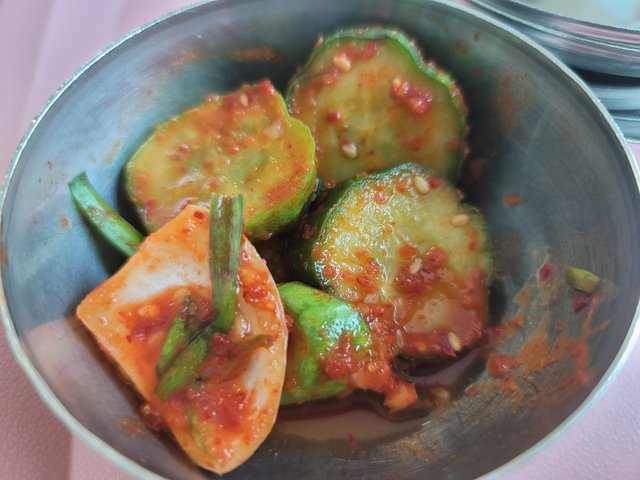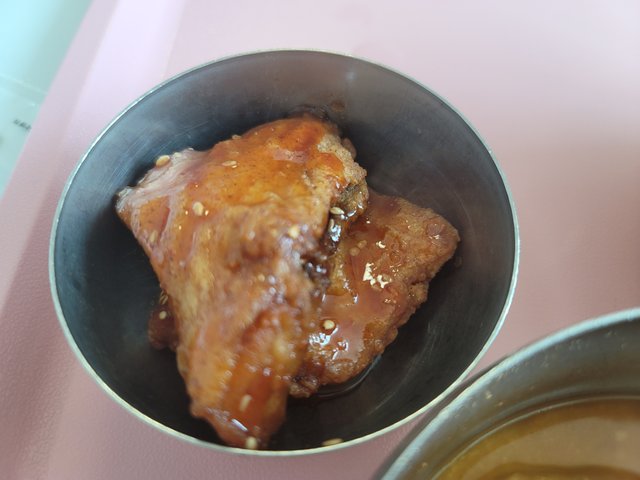 Fried fish that tastes like yang nyeom chicken.
Pretty creative indeed!!
(양염치킨 맛이 나는 생선튀김이에요.
정말 창의적이네요!!)
🧊 얼음팩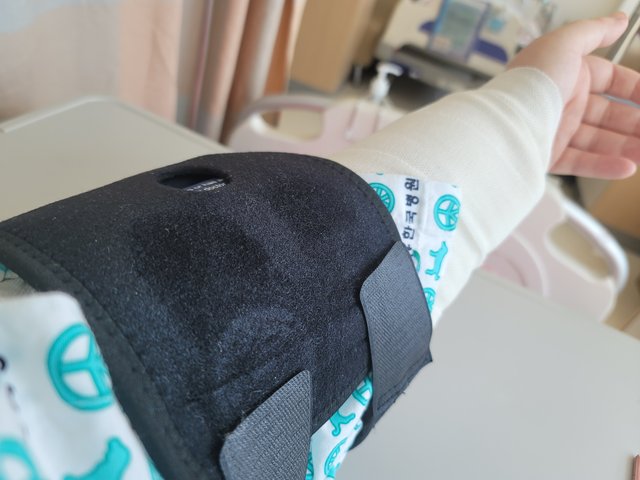 Every 2 hours I need a new ice pack.
That requires me to get out of my bed and walk all the way down the hall. It's harder than you think.
2시간마다 새로운 아이스팩이 필요해요. 이것 때문에 내가 침대에서 일어나 복도를 따라 쭉~ 걸어가야 한다는 것을 의미하죠. 생각보다 어려운 일이죠
저의 흉터임 My Scar